Today I have a real treat if you are currently planning a winter wedding. Summer sunshine weddings are great, however a touch of snow on a mountain top, coupled with winter blooms and berries can add that something special to any wedding. So today I bring you this gorgeous winter wedding shoot from Papillon Noir, The Wardette Studio and their team of first class wedding suppliers. The shoot took place in December last year at The Rondpoint, Meribel in France and it really is brimming with ideas. From the wooden touches to the winter berries and foliage, the beautiful draping and the metallic accents. This shoot is super pretty and filled with inspiration.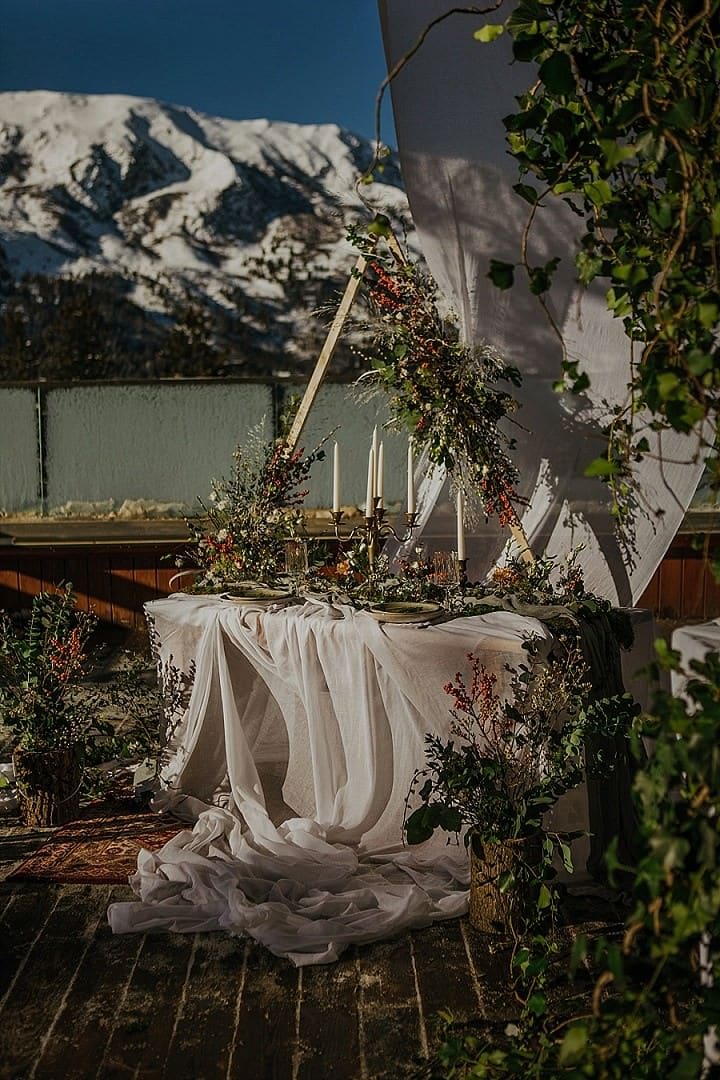 Pip from Papillon Noir tells us more about the shoot and her inspiration behind it.
It's all about style, and it's all about ease. I wanted a laid back bohemian look, with some young and edgier touches; converse trainers, sequins; flower crowns for the gents. The colour palette was chosen to literally reflect the view… Green and White. It's a clean and natural colour way, that's easily applied in an outdoor setting, especially when the views are surrounded by evergreen forests and brilliant white snow.
The venue will be launching this summer as a wedding venue and I thought it was an excellent opportunity to show the venue in a different light, whilst building an amazing team of suppliers in the Alps.
The inspiration behind this shoot was quite simply, the location. Anyone who knows and loves The RondPoint, Meribel, loves the mountain life as much as they love the mountains themselves.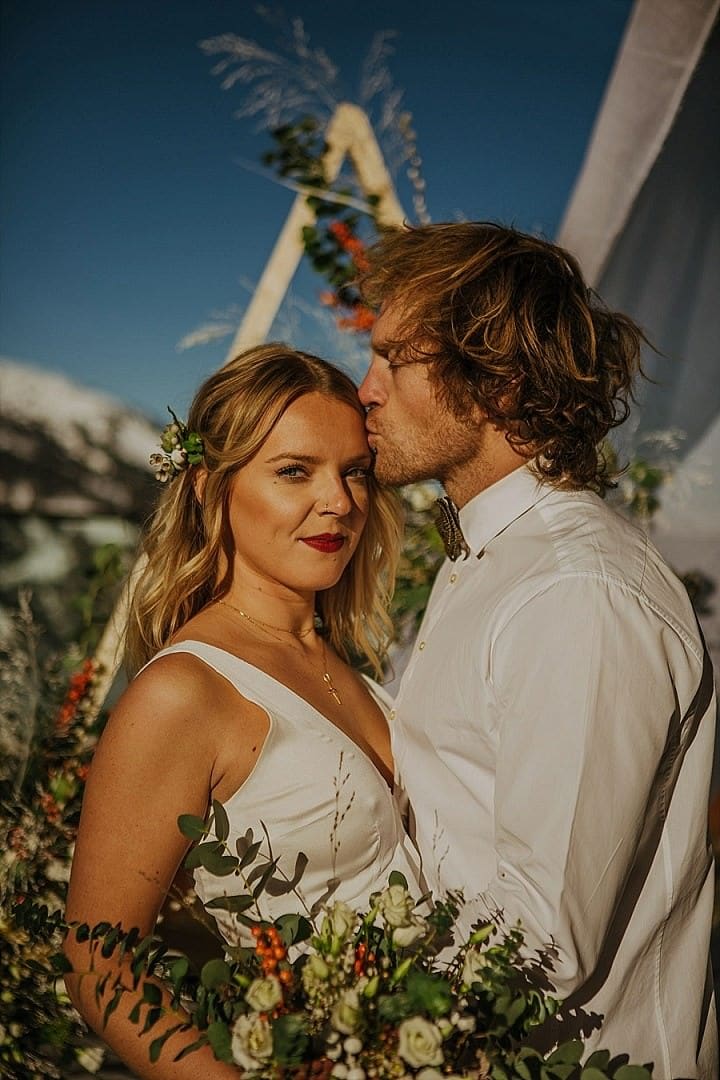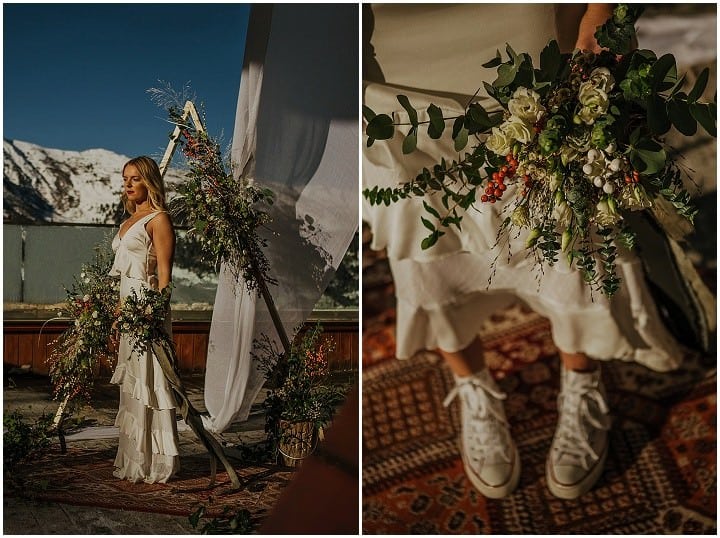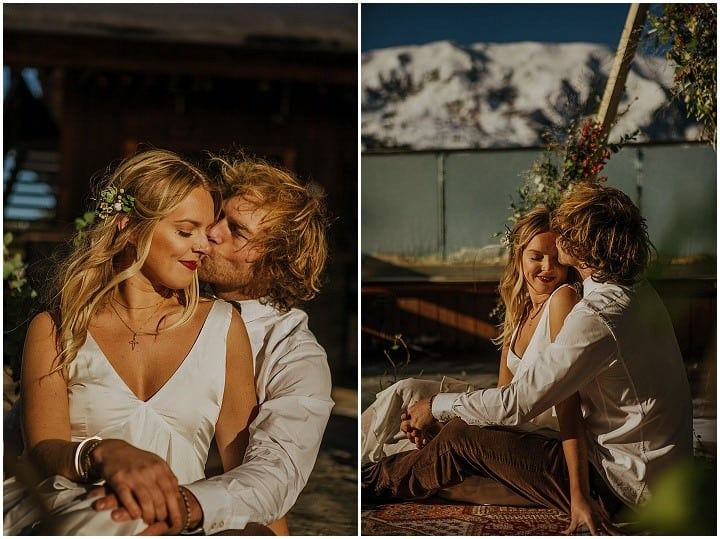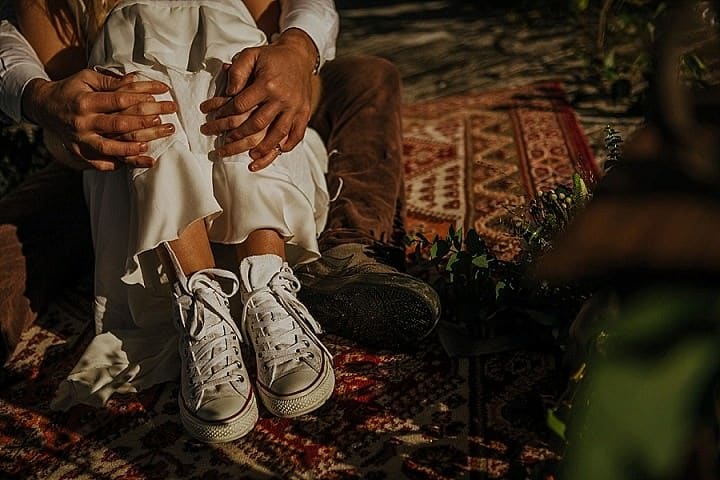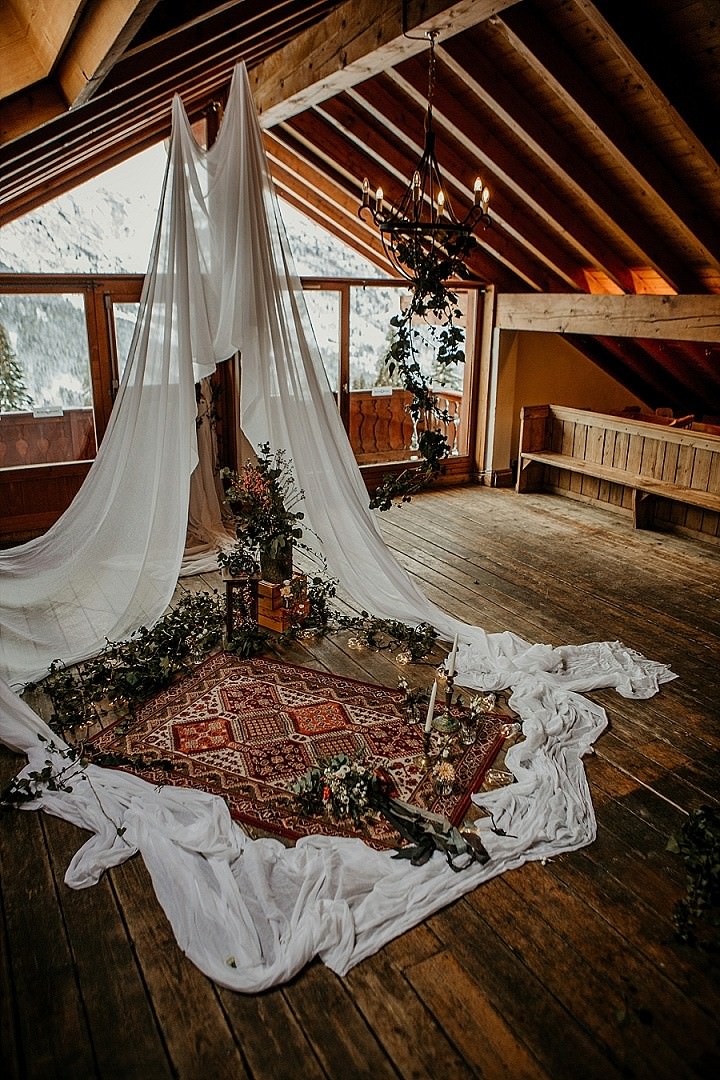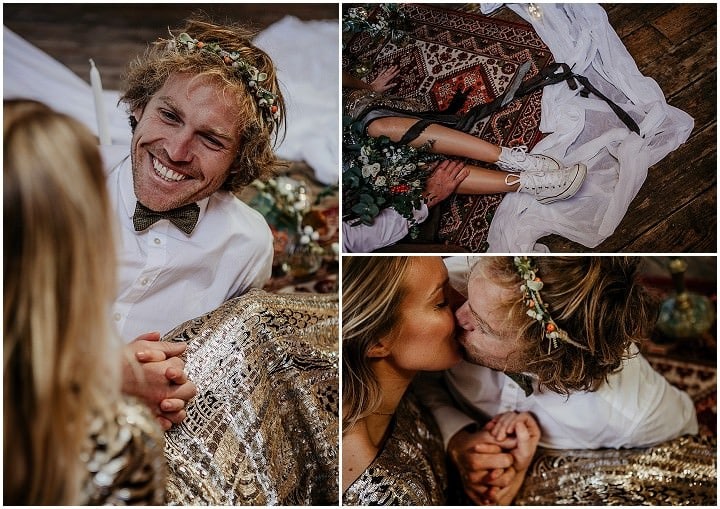 The suppliers who made the shoot possible