As we officially enter autumn in the UK, I am whisking you off to Italy for this stunning Tuscan wedding that took place last autumn. However, due to the beautiful light and airy photos taken by Angelika and Arthur from Die Hochzeitsfotografen it looks like it is the middle of summer on a beautiful hot and sunny day! Oh my I do love the beauty of film photography! Anna and Alfred dreamt of an outdoor wedding, but mother nature brought out the rain which meant their wedding had to go to Plan B and take place under cover. They were blessed with a double rainbow during their ceremony and the rest of the wedding was just as beautiful. Amazing blooms and perfect decor, including macrame and some gorgeous rustic touches make this wedding oh so pretty and a joy to look at.
'And we danced, and we cried, and we laughed and had a really really really good time. Take my hand, let's have a blast and remember this moment for the rest of our lives'
Anna-and Alfred were married on 1st October 2018 at Podere Conti in Tuscany. 'As wedding photographers and from our civil wedding we know that the time on the wedding day just flies away. 'We wanted to spend some days together with our family and friends. Also we are really in love with the Italian flair. We had 65 guests and it took 6 months to plan.'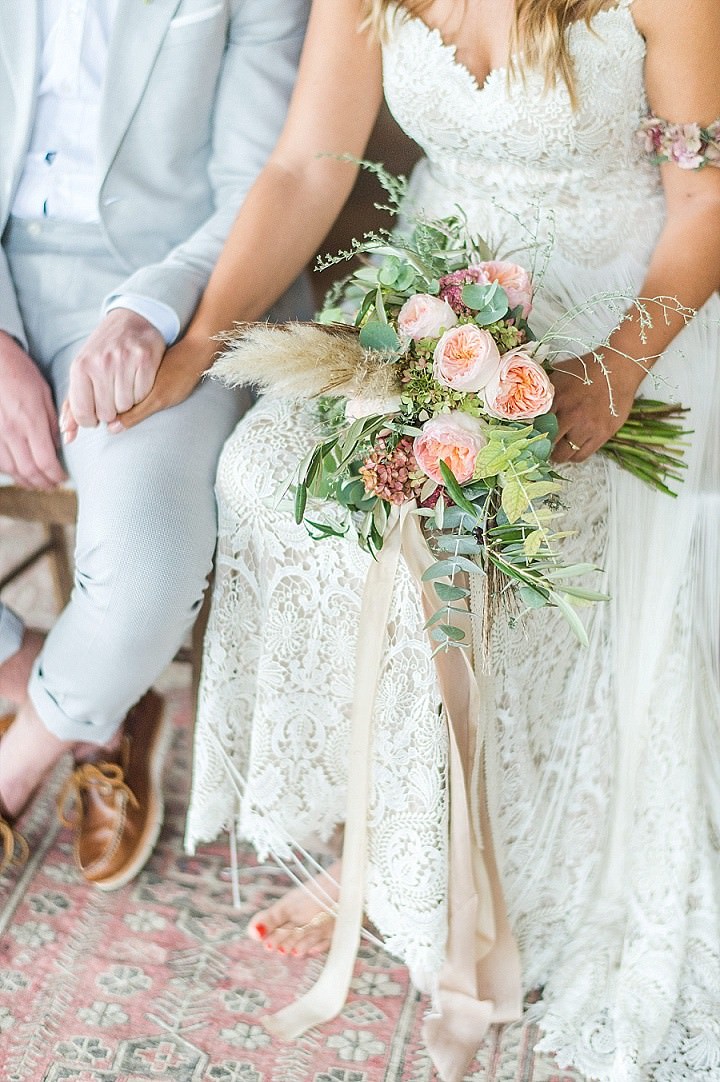 How they met 
First we met on a birthday party 10 years ago. After a few dates the contact broke up and we didn't see us for 5 years. After we started a chat on facebook about photography and we spend two years sending each other messages, sometimes even till midnight. At one day we finally had the chance to see each other again and since then our love story started again.
The proposal
We made a trip to New Zealand in March 2017. At that time we were together for 4 ½ years. Ali made the decision to ask me to be his wife. Nobody had known something about his plan. We followed Angelika & Arthur a while ago and saw that they were on New Zealand at the same time. So we wrote them a message if they want to met. They even changed theire route to make it happen. So we went to meeting with angelika and Arthur and had a wonderful evening with them. On the next morning we planed a photosession with them. And there ali asked the big question, it was such a special moment.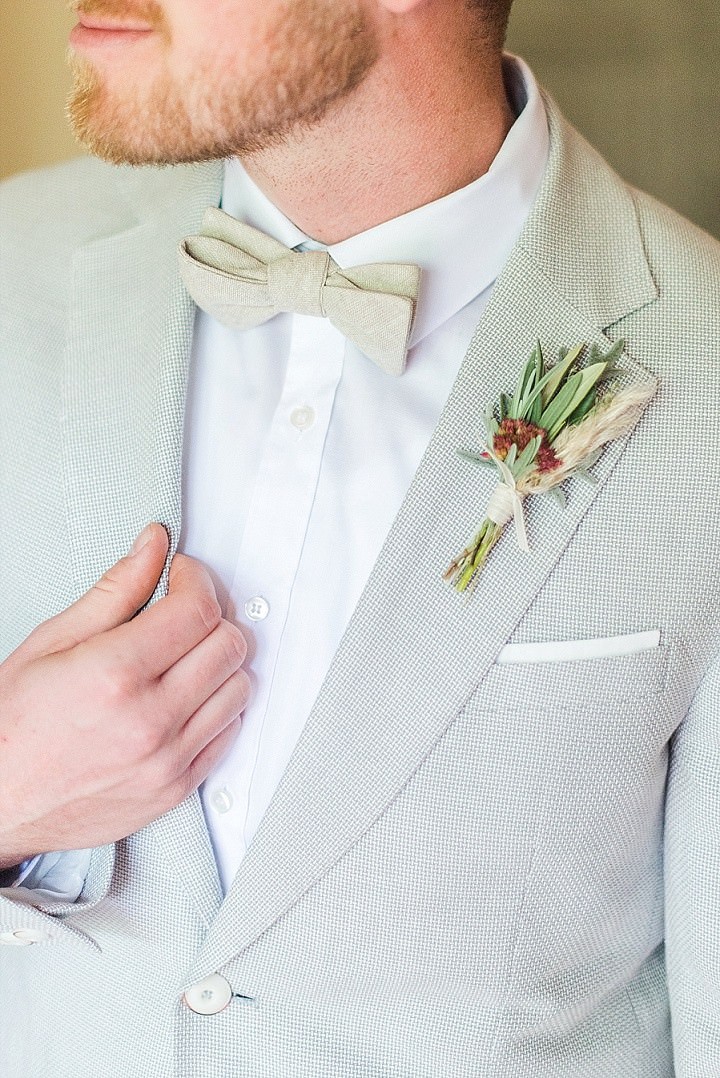 How did you allocate your budget?
The most important things for us was Photo and Film, the dress from Leni, the Location and the DJ
Where did you splurge and where did you save?
Splurge: Photo and Film. Because we´re Photo- and Videographer ourselves, this was a no
brainer.
Save: The Suit from Ali. The Suit was from Zara and didn´t cost that much. For us it was more important how it looks and not what label it is. And we have to say that the quality is really good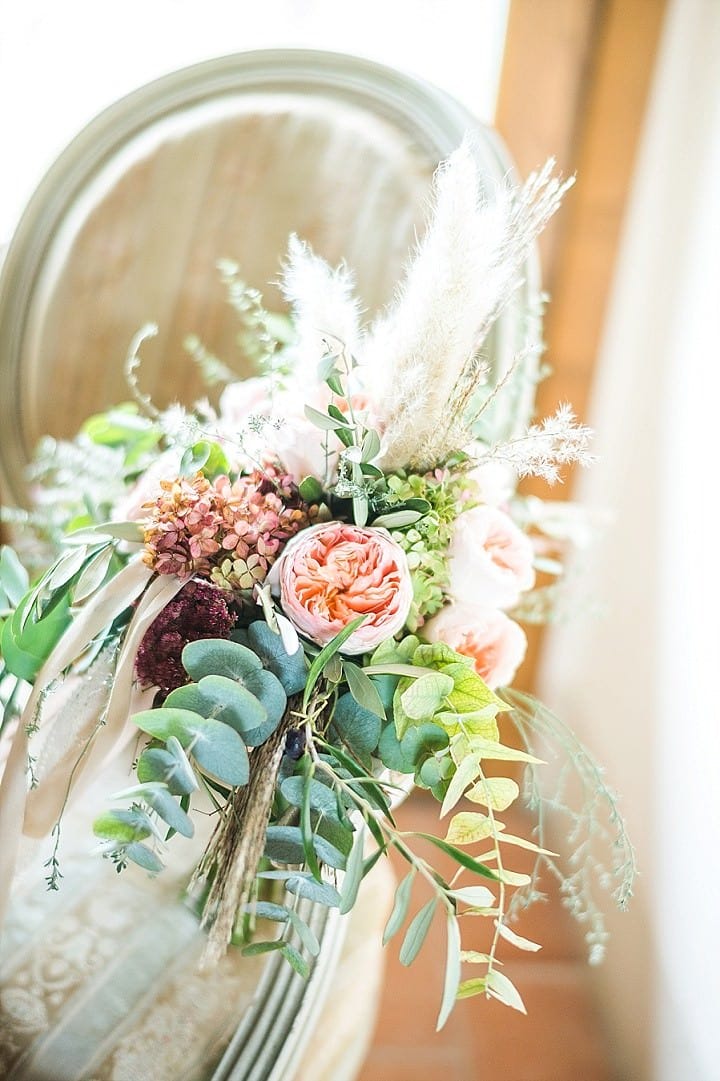 How did you choose your photographer?
Because we are photographers by ourselves we know a lot of photographers from instagram and over the years we saw tones of pictures. We absolutely love the fine art style because of the timeless look. And we also love film. We had such a great time with Angelika and Arthur and they are such lovely and heartwarming human beings that in the end there was no question about that we want them to capture our wedding.
The Outfits 
Dress: By Lillian West.
Suit: Zara
Theme or colour scheme
Mint, Apricot, cream
Fowers 
Olive leafs, Eukalyptus and Pampasgras with some apricot roses.
Decoration 
Beside the flower decoration we bought some hammocks and Makramees, Blankets and Pillows for the pool area but because of the weather we can't use them. But now the make our home pretty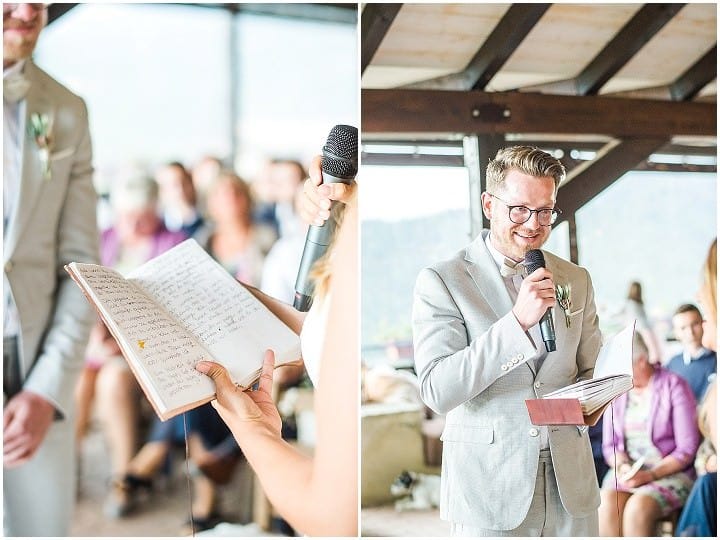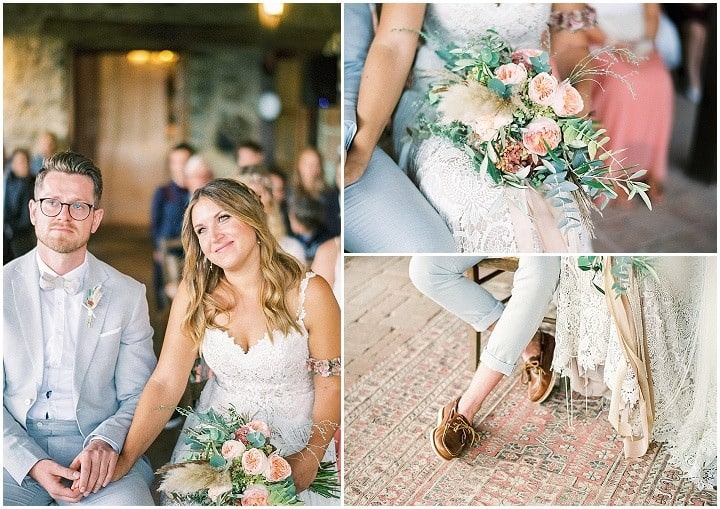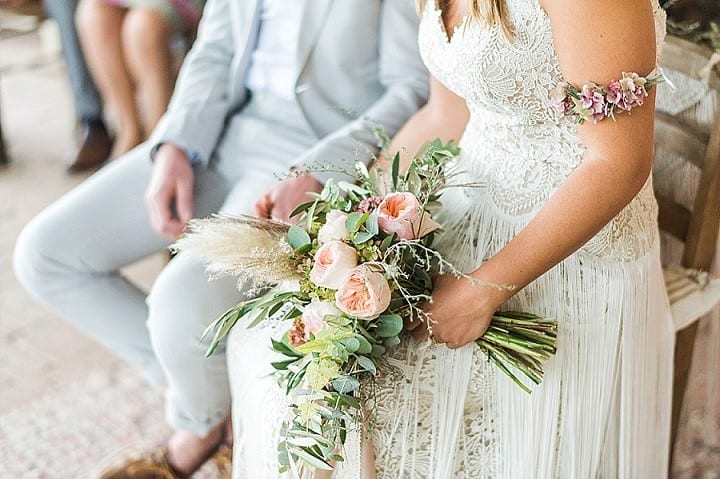 Food 
We had antipasti for reception. For the dinner we started with 3 Types of pasta. After that we had porketa. And for dessert the wedding cake.
Wedding cake
It was millefoglie. Everybody was blown away by how good this cake was
Entertainment
We had a DJ (Ivan S.) He was there from the ceremony till the end of the party. And it was the best decision to take him because it was a hell of a party.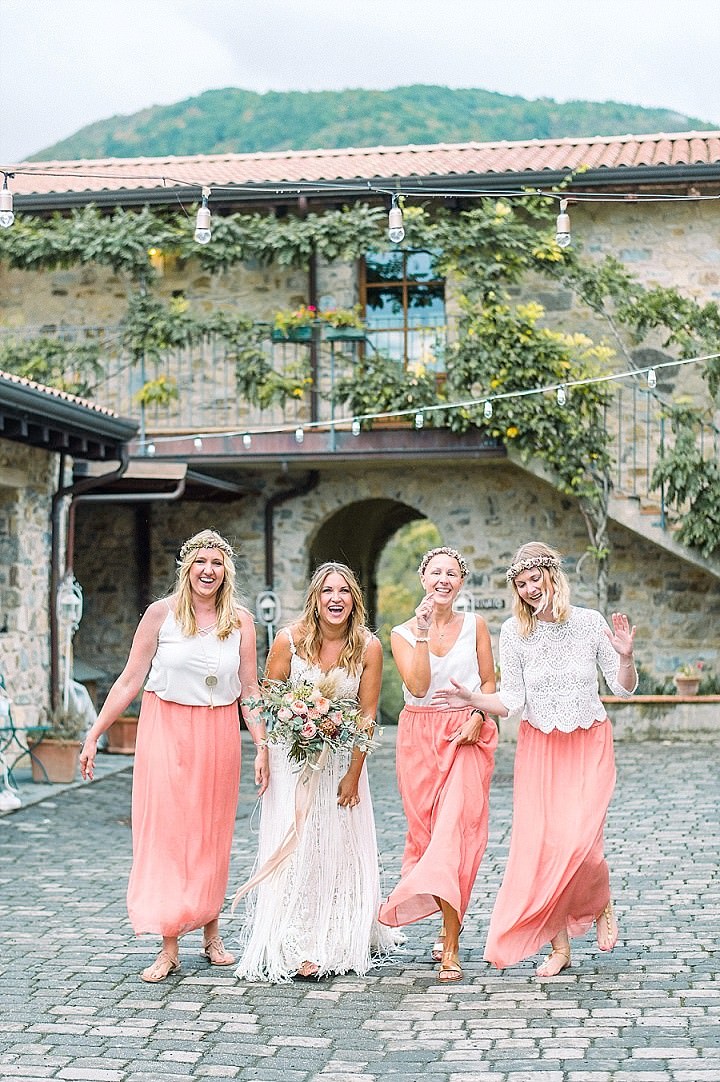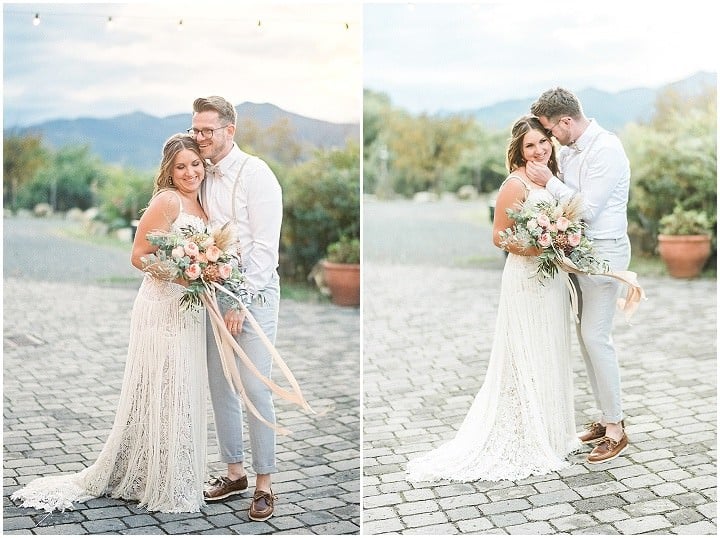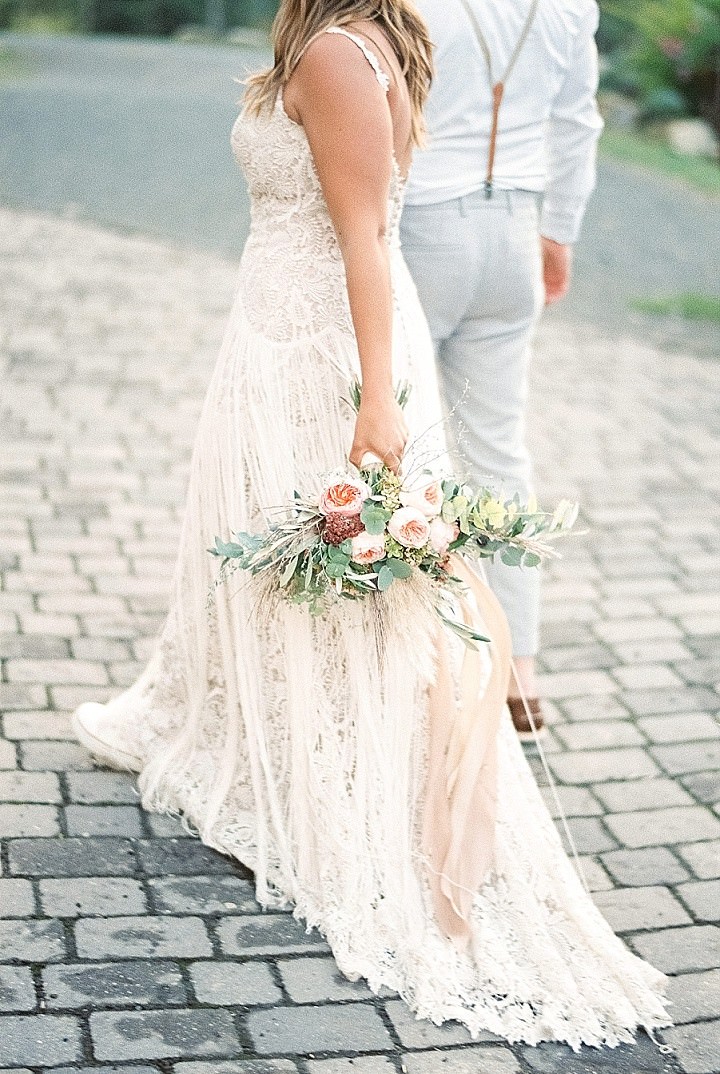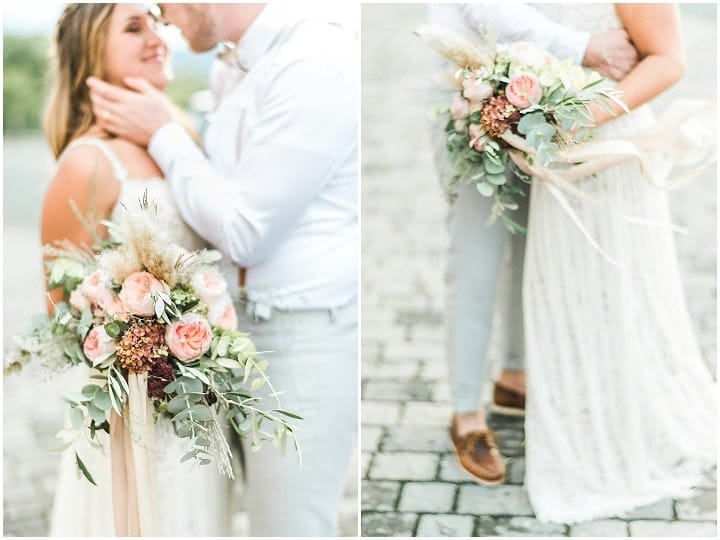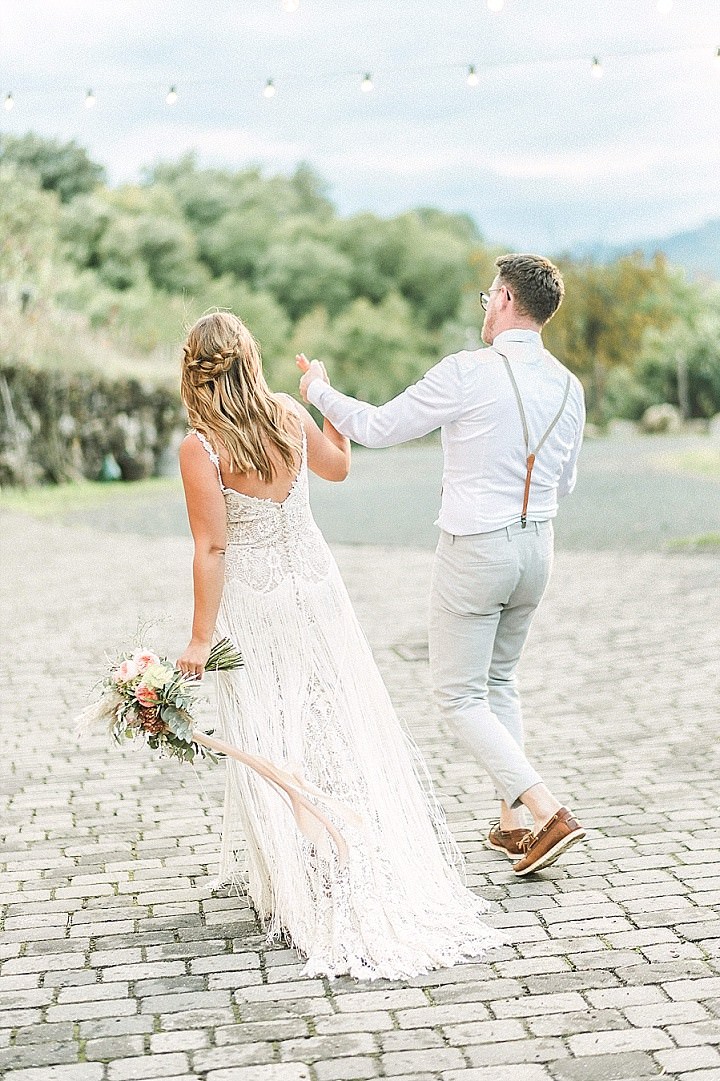 Who supplied the stationery?
Leni created it by herself
Personal touches
We decorated every thing by our selves. Put some lightchains under the roof for good lighting. Because of the rainy weather we had to change the plans and couldn't´t take all the decoration we wanted to.
Special moments 
The moment when the ceremony started 1.5 hours later than planned because we were still hoping that the rain stops, the atmosphere was just breathtaking. The Party was also a highlight of the day it was just legendary.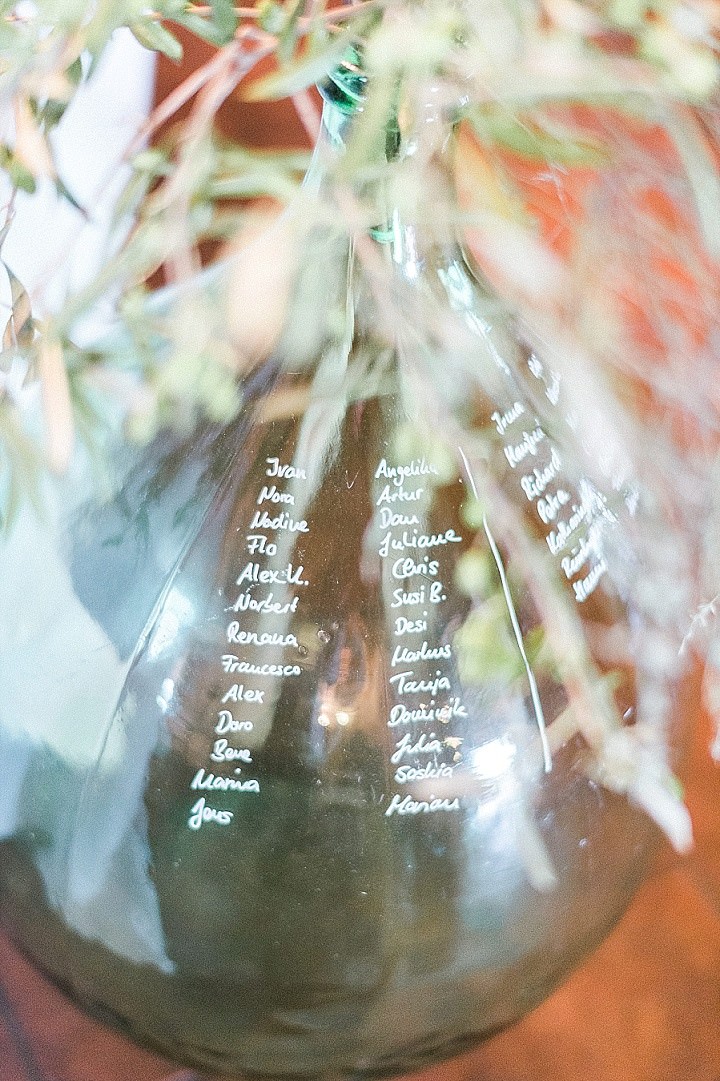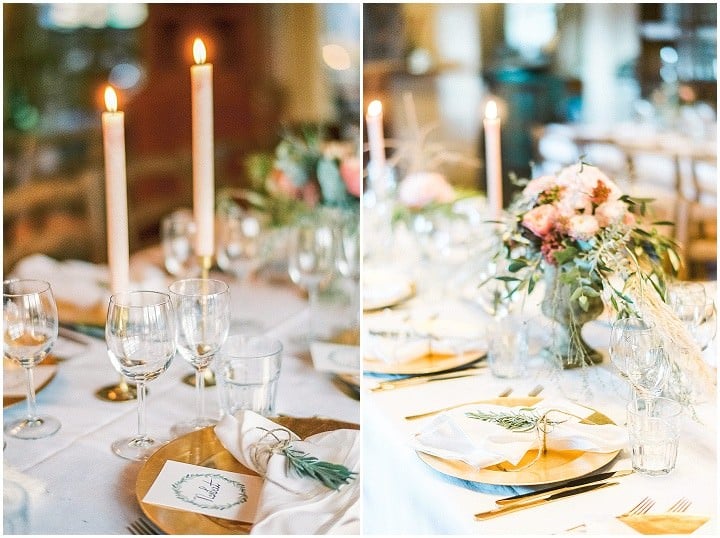 Advice for other couples?
It's always good to have a plan B for everything because if something goes wrong you don't have think about it to much because of the plan b. But the main thing is… always remember why you marry. We want to celebrate our love with our family and friends.
Even if the weather was not like we wished it would be, we wouldn't change anything. Because we were so excited for everything on that day that day weather wasn't that importand anymore.
What was your biggest surprise of the day?
Before and after the day of our wedding there was really nice warm weather, like we always imagined when we thought about our wedding. But on the our wedding day it rained almost the whole day and it wasn't really warm. While the ceremony it was really stormy. But in the middle of the ceremony the clouds opened up a little bit and the sun came out. At the time of our ceremony there were two
rainbows above our location. Leni and I always said that is was our destiny to meet each other and that proofed us right.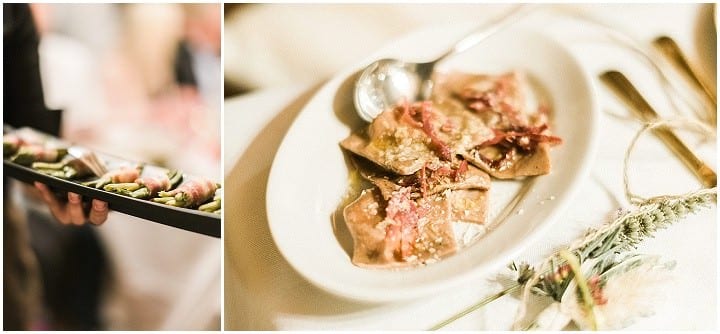 For more information on Die Hochzeitsfotografen go to 
www.diehochzeitsfotografen.de / www.blog.diehochzeitsfotografen.de / FACEBOOK / INSTAGRAM / PINTEREST

[jprel]