Today I am taking you away from the current rain we are having in the UK to the sunny shores of North Carolina for this stunning beach wedding. Alex and Mark were married on 21st September 2018 at Outer Banks in North Carolina. They battled through one of the worst storms to hit their area, at one point it was even touch and go whether the wedding would go ahead. Lucky the eye of the storm changed direction leaving them with a bright, sunny day for their celebration. They held a gorgeous beach ceremony, followed by the most beautiful reception, filled with beach vibes of sea blue and light blush. The table decorations look amazing, as does the hanging  greenery, and the beach combers seating plan is genius! I just love this wedding. It's so dreamy, soft and full of pretty beach detailing. Big thanks to Gideon Photography for the lovely images.
More about the couple 
It all started with Mark moving to San Diego from San Franciso on a whim. He was ready for a change and his friends told him he should do it! Shortly after moving to SD, Mark and I met at a local bar through mutual friends. After that, we got set up on a double date and it was on that date that we realized how much our lives were aligned. We both were born in Alexandria, VA and lived in the same city for a short time as kids. We were both Leo's and our birthdays were only a week apart. We were also both in the same career field. It was instantly a match!
One night, shortly after our first date, Mark and I were standing in my driveway and we saw the biggest shooting star either of us has ever seen. This star looked like a ball of fire and you could see the tail coming off the star. It soared over our heads and into the sky. We both looked at each other amazed at what we just saw and right then we both knew this was going to be something special.
More about the wedding 
When we got engaged we decided that we would get married at Mark's parent's beach house in Nags Head, NC. It was a special place for us and his family. It was a place we would always have to come back to! About a week before our wedding, Hurricane Florence decided to hit the east coast and was heading straight for SC and NC with the Outerbanks being right in the path of the eye. This was supposed to be the storm of the century and everyone thought the storm was destined to ruin our wedding. Everyone had their flights booked, houses rented and we were all on standby. Is this wedding going to happen or not? Remarkably, at the last minute, the storm took a route just around Nags Head and everything was fine!
We got married on September 21st, and unknowingly booked that date and then realized the Earth, Wind and Fire song "September" was perfect for our date. It was only until after Florence, the lyrics were even more applicable! The wedding turned out beautiful and everyone had a blast. The weather was stunning and Amorology's details were perfection. At the end of the day, Mark and I are so grateful that we were able to get married and share our love with our family and friends!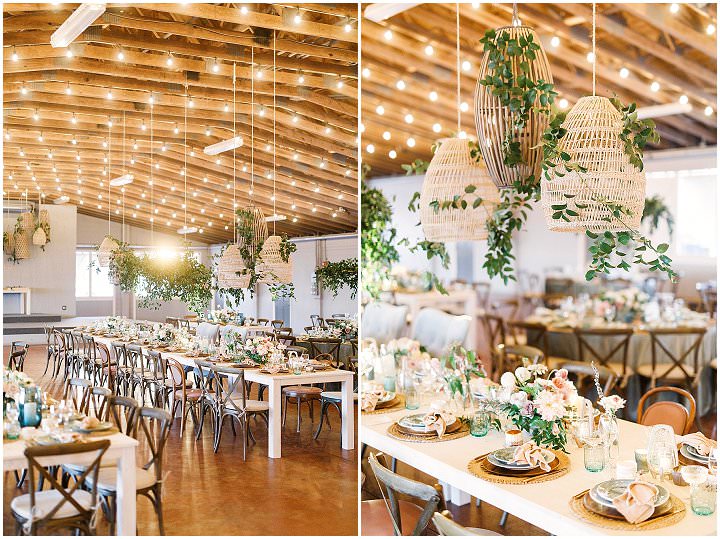 Supplier Shout Outs
For more information on Gideon Photography go to
www.gideonphoto.com / www.gideonphoto.com/blog  / [email protected] / FACEBOOK / INSTAGRAM / PINTEREST / TWITTER