Morning all! a rather grey start to the day here in Sheffield but I intend to brighten up the day with this gorgeous bright and sunny country style Civil Partrnership! The couple are Sophie Chandler and Sarah Louise Wiggett who held their civil partnership on 30th July 2012 at Court Garden Farm, Ditchling East Sussex for 80 day guests and 115 in the evening.
As soon as I saw the photos that have been sent into me by  Sue Kwiatkowska I knew I had to share it with you. It's a relaxed day full of lots of homemade details, from 2 gorgeous ladies. I love the words they have written for me  as well, 'Have the day EXACTLY how you both want it' so true!! It goes to show that you don't have to spend a fortune on your wedding day to make it the day you want as these clever ladies did it all for £5000. It just takes a bit of time and care to do a few things yourselves and call in some favours from friends and family. I'm sure you will agree with me that the photographs are full of love, laughter, sunshine and happiness…..what more could any bride as for??
How did you meet?
We met at hockey about 4 years ago. I fancied Sarah immediately but she was as straight as they come! After lots of nights and doing my best to charm and make her laugh she finally fell for me. We've been together nearly 3 and a half years and its perfect.
How would you sum up your day?
Relaxed, full of love and laughter, perfect
What made you decide to get married where you did?
We wanted a countryside wedding and we heard the farm had just started doing weddings so we went along to see what it was like. The drive up the country road was a beautiful one – one you can immediately envisage your friends and family loving. When we arrived we were won over within minutes by Howard, who welcomed us with a warm hug and congratulations. Then we just fell in love with what we saw – the beautiful old barn, the lovely courtyard with stable doors on the edge (with fantastically posh loo's), the unbeatable surrounding scenery of Sussex, lots of space for a marquee and all the facilities we needed. Unlike most venues where they only offer the venue and not much else, or the add a huge cost for extras like tables, chairs, plates, cutlery or corkage – this was all included in a extremely competitive price and no problem at all. They even let us borrow a couple of hay bales to add to our theme and help with extra seating in the sun. It was ideal and exactly how we pictured.
Did you have a theme or colour scheme?
Country summer theme – white flowers for tables, wild flowers everywhere else. Gently-coloured bunting.
Did you have any personal touches? Or things that you did yourself?
Our invites were fun caracateurs of ourselves designed by our friend on a postcard. We decorated the barn with family the day before. We had friends putting together wild flowers for the large vases. Mum bought loads of foliage she'd picked from the garden to use also. The table vases were jam or pasta jars – We got a few friends to save them and one evening with a bottle of wine we decorated them all. Instead of a guestbook we used white postcards for table names with a ribbon attaching a pencil and asked people to write a message on the back then peg it up on the washing line at the back of the marquee. It looked wicked once they were all hung up. We used Spotify to play music – the venue had wireless. We had put together lots of playlists and it also meant we could take requests of absolutely anything! Instead of a gift list we used a website listing out all the things we want to do on our honeymoon with costs next to it. Guests then can specifically buy you an adventure or meal and be part of your trip –ie. a visit up Eiffel tower £14.It's a much nicer more personal way of asking for a contribution rather than another toaster you don't need.
Who were the dresses by?
Sophie – Alfred Angelo / Sarah – she can't remember sorry!
And your accessories?
Borrowed from friends
What were your special moments and highlights?
Arriving with our dads separately and the ceremony were the highlight. We had written a message to be read out by the celebrant about what we love about each other – neither of us had heard the others – it was so touching. The guests all commented. The swing band that we'd found busking in Brighton was also amazing! The photographs in the beautiful sunset. The food – which was a lovely ploughman's with cornetto's for desert – relaxed and perfect for a summers day. Our first dance – we didn't want a cheesy one-on-one thing so we secretly asked 10 of our friends to learn some moves to Jai Ho by the Pussycat dolls. Guests loved it when they additional dancers jumped in a few seconds after we started. It went down really well and got the party started. Our cake was amazing made by our friend Nerissa.
Is there anything you would do differently?
Sophie wishes she hadn't had strapless dress as her bestfriend hadn't tied her in tightly enough in comparison to the wedding shop. Thankfully Aunty Jean came to the rescue with a safety pin and a strap we found inside the dress itself!! Apart from that it ran perfectly.
What advice would you give any other couples?
Have the day EXACTLY how you both want it – its amazing how suddenly everyone has an opinion. Don't be afraid to remind them that this is your special day. Treat it just as you would a brilliant party – have all the things that you love – people, music, food, special touches. Enjoy every minute including the organising. We couldn't believe how many brides said to us on the lead up "I bet you are really stressed aren't you?" or "bet you want it to be over" – Not at all, we loved it. How exciting to be organising a really fun, loving day with the one you love and all your favourite people. Make sure you eat something – we talked so much we barely ate. You barely see each other throughout the day so make sure you both take 5 minutes out every couple of hours to stand back and take it all in. Luckily for us we went off for two sets of photos as there were so many fabulous locations to have them so were able to hang out together and say 'wow isnt this great' You don't have to spend 1000's and 1000's of pounds. We did ours for under £5000 all in! There is no need for you to be repaying it for years after. We were clear with our budget with suppliers from the start. Our wedding dresses were in fact bridesmaids dresses costing around £200 each – we just added the middle accessories to glam it up a bit. Friends did our hair and make up. We didn't have bridesmaids or favours, or an elaborate meal. We had a pay bar for the evening, an ipod style playlist instead of DJ. We bought the wine on a great deal from Tesco's. We'd already paid for the whole day by the time the day came round.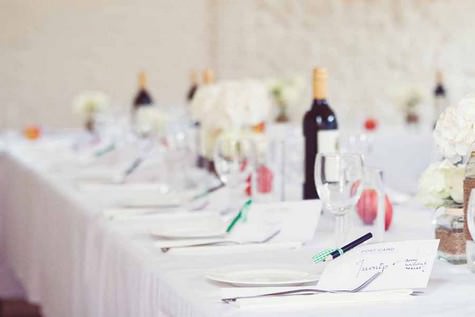 What was your biggest surprise of the day?
Well we loved absolutely all of it. It was well organised so there we no surprises although Susan the photographer saved our lives. Our original photographer had double booked and told us with only a few days to go before the wedding!! Luckily we heard about Susan and this was her only Saturday available between then and October!!! PHEW! And oh my were we pleased, her pictures were astonishing.
We were taken back by just how much the guests enjoyed the whole day – they loved the small touches like the washing line of postcards, the cornetto's, particularly loved the ceremony as it was so personal, and the band. The food was great for a summer's day and the venue looked even better than we thought. The company that provided the drinks was brilliant, we didn't expect it to look like a proper wooden bar, with proper draft beer taps and the staff were so friendly. Just what you need.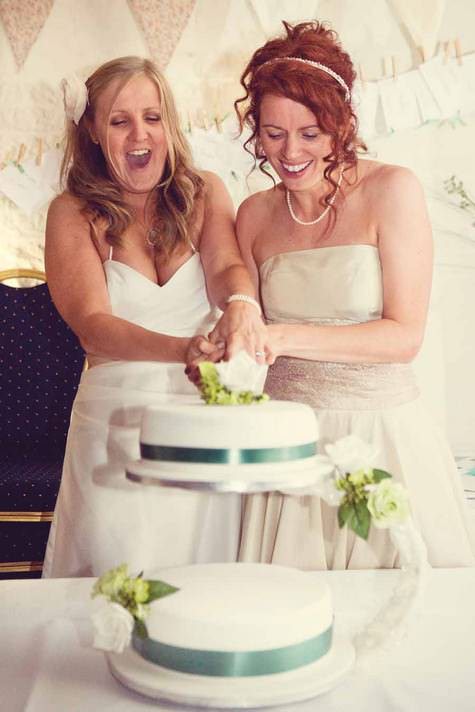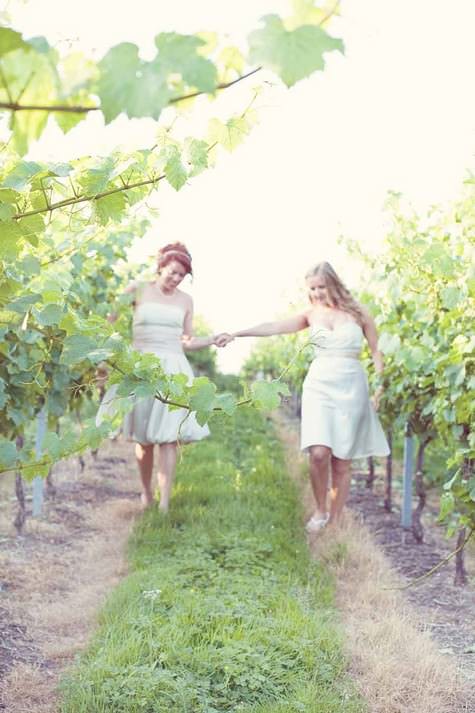 Thank you once again to Sophie and Sarah for letting me share their gorgeous day with you, this has to be one of my favourites so far! May I wish them many years of happiness together.
Big Boho Love
Kelly xx
Supplier Shout Outs:
Photographer – Susan Kwiatkowska – http://www.suekwiatkowska.com/
Venue – Court Garden Farm – Howard and Jenny – http://www.courtgardensfarm.co.uk/
Caterer – Jacqui Hobbs – http://cooking-in.com/
Celebrant – Katie Boston – http://www.threewishesceremonies.co.uk/
Sophie Wedding Dress – Opulence and Grace, Worthing. – http://opulenceandgrace.com/
The Band – Red Jackson – http://redjackson.com/
Drinks Bar – Clive – 07501 124087
Honeymoon website – www.Our-dream-honeymoon.co.uk
For more information on Sue's Photography go to:
www.suekwiatkowska.com
FACEBOOK
TWITTER
[email protected]
01273 700593 / 07764 189502