Here on the Blog I love sharing with you new awesome suppliers and new ways to simplify the planning process for your wedding. When I stumble upon suppliers that I feel you NEED to know about then I am more than happy to shout about them from the roof tops. Partybench Ltd are one of those companies that I am super excited to tell you about. Partybench are here to make your wedding planning easier. They offer a brilliantly simple solution for your wedding ceremony and reception seating, along with offering a an amazing package for tables and chairs. They are affordable, look the part and are fuss free. Perfect for a rustic wedding, festival wedding, marquee or Tipi wedding, or any Boho style wedding you may be planning. They are well finished, stylish and super cost-effective. What more could you be looking for!!
Partybench offers a simple affordable way to hire benches and tables for your wedding ceremony or reception. Made from sustainable spruce, they are strong, durable and easy on the eye. They can be delivered to any UK location, are easy to fold out and set up, and can be used indoors or outdoors.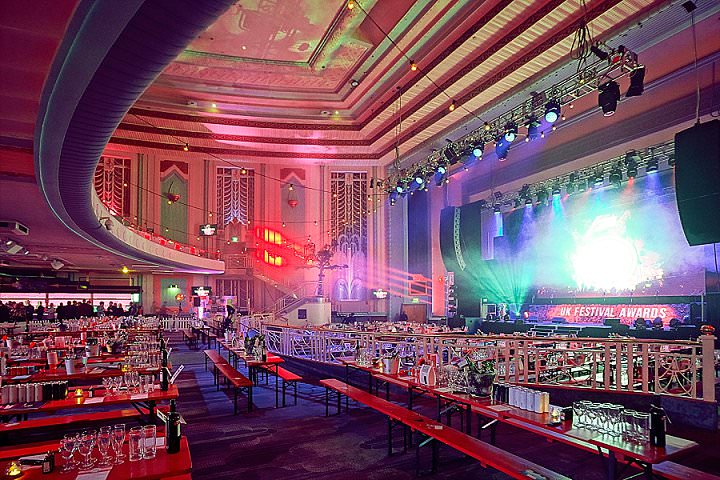 Partybench is the brainchild of West Country businessman/entrepreneur Mike O'Neill. He had the idea for the company following a trip to Germany where he was Best Man at a friend's wedding. 'I was helping to fold up the benches and tables that my friend had hired for the reception' says Mike, 'and I was impressed with the design, the quality and how easy they were to use. I wondered why I hadn't seen anything similar in the UK.'
On his return, he started thinking about how he could start a new business hiring out the benches and tables; the name Partybench arrived in a flash of inspiration, and seemed like the perfect choice. Mike began importing benches and tables from a German manufacturer, and prepared to launch the business.
Mike's partner Jane had become pregnant while they were away at that very same wedding, and their baby girl Liberty was born in 2013 just as Partybench began life as a new business. Mike contacted some local events companies, and his first booking was for the North Somerset Show. Since then, he has supplied all sorts of events from festivals to weddings, and the Dalai Lama even sat on a Partybench at Glastonbury's Greenpeace Cafe.
'I just wanted to say how fabulous the tables were that we hired for the wedding. They meant we could comfortably seat everyone because of their compact size and they were really sturdy and solid, which is what you want with so many people. They really gave the wedding a vintage vibe and we dressed them with hessian and vintage table cloths. Perfect! The delivery was prompt and friendly too.' – (Naomi Welch)
Charlie from Partybench has been kind enough to answer some questions for the blog
When did you start and where are you based 
We started in 2013 and are based near Frome in Somerset, we deliver to the whole of the UK
What were you doing before?
I have worked in the music industry for many years as a musician, performer, songwriter and teacher.
How would you describe your style?
Friendly, affordable and practical.
What is your biggest achievement so far?
Supplying seating for the UK Festival awards, and having the Dalai Lama sit on a Partybench! (see bio)
What makes you different to your competitors?
We are affordable and flexible, and can deliver to anywhere in the UK much cheaper than our competitors. We can also offer a bespoke service for unusual times or locations.
What do you enjoy most about your job?
Knowing that we helped the event to be successful and run smoothly.
What sort of couple do you think you attract?
Ones that are looking for something unconventional, often in an unusual location
What would be your ideal wedding to work on? 
A big bohemian wedding in a gorgeous rural location
Can you give me some information on your pricing structure?
A Partybench set of a table and 2 benches costs £15 plus VAT to hire, benches on their own are £5 plus VAT and transport charges are between £60 and £80 plus VAT (depending on location) each way per pallet, which can hold up to 15 sets.
What is your ideal way to spend a day off?
Relaxing at a spa, or failing that, having a luxurious bath and eating chocolate.
Who would be your 5 dream dinner guests dead or alive?
Oscar Wilde, Vivienne Westwood, Jimi Hendrix, Einstein and my grandmother (Nana Phyl)
What would you do if you won the lottery?
Give a chunk of it to all my friends and family so that they can enjoy spending it with me while I spend the rest!
If you weren't running your business, what would you be doing?
I do a bit of furniture upcycling and renovation, so probably more of that.
For more information on Partybench go to
www.partybench.co.uk / 07766 883 037 / [email protected] / FACEBOOK / TWITTER
Photos by www.johnhopephotography.com / www.kellyweechphotography.com / www.alexapenberthy.com / www.rugfoot.com with @GoTo Live 
This is a sponsored post
[jprel]