Today's wedding sees us head over to magical Ireland for this stunning castle elopement. Shannon and Darren are from Dallas and Canada respectively, but wanted to cut out the fuss of an overly fussy wedding by following Shannon's Irish heritage and holding their elopement wedding in Ireland. they chose an amazing 16th century castle to tie the knot and the views are breathtaking. This wedding goes to show that you don't always need a lot fo fuss, details and huge decoration budget to create the perfect wedding. This wedding is classic, elegant, intimate and totally stunning. Big thanks to Sean and Kate who were there to capture the day.
Our wedding day was perfectly our own. The whole day had a glow and was filled with overwhelming love.
Shannon and Darren were married on 6th June 2018 at Newtown Castle, Ballyvaughan Ireland and
Gregans castle, Ballyvaughan Ireland. 'My (Shannon's) father is of Irish decent & my mother is Panamanian. Darren actually proposed to me on a surprise trip to Panama! Neither of us wanted a big traditional wedding and we knew we wanted to pick a destination for an elopement or very intimate ceremony. Darren and I are both very fond of medieval fantasy stories such as Lord of The
Rings and have always been drawn to the magical aura of Ireland. So we thought it would be an amazing opportunity to travel the country as well as explore the other half of my family's culture, and of course, to get married! We had just 9 guests and it took 8 months to plan.'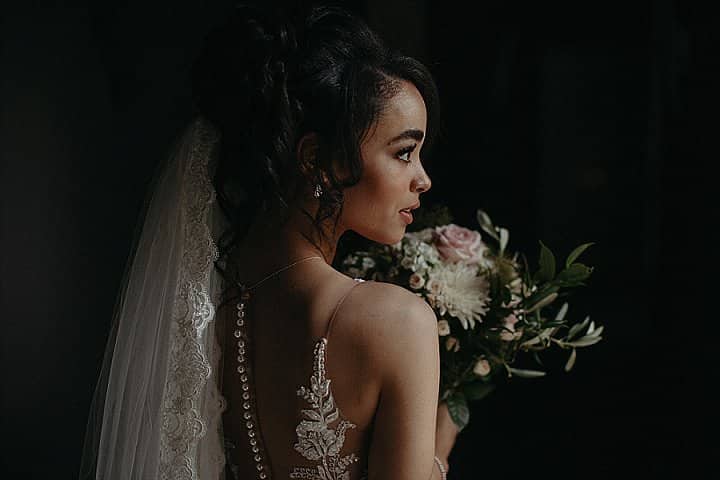 How they met 
We met in late 2013 at a pub in Dallas TX. Darren was close to finishing up his schooling and getting ready to move back to his hometown in Canada. I lived in Dallas so when he moved away we'd naturally lost touch. We reconnected in 2015 when Darren asked me to come visit him in Canada for the first time. Soon after that we began the intense adventure of a long distance relationship until he proposed to me in December of 2016. Shortly after we were engaged we purchased our first home and I moved away from my family in Texas to live with Darren in Canada.
The proposal
One random day, I was telling Darren about a beautiful bed and breakfast I stayed at when I visited Panama with my Mom a few years back. A year or so later, Darren mentioned a surprise Christmas trip he was planning for me. For the next 6 months he kept the location a secret despite all my efforts to get it out of him. A few days before the flight he told me we were going to Panama..To the exact bed and
breakfast I had mentioned one time over a year ago. I couldn't believe he'd remembered, much less planned a surprise trip. The second evening of our stay he took me for a walk through the garden while the fireflies were out. Thats when he got down on one knee and asked me to marry him. It was just the two of us. We spent the rest of our trip and New Year's Eve traveling around Panama as a newly engaged couple.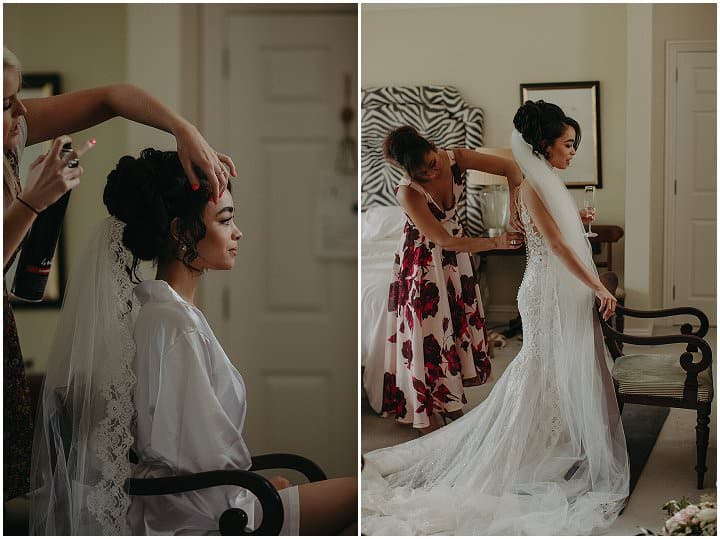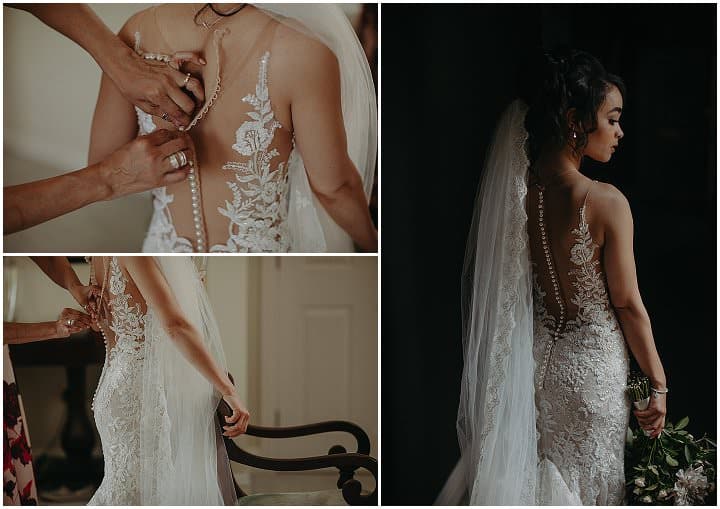 Where did you splurge and where did you save?
Both Darren and I were very uninterested in some of the wedding craze you see. We didn't care
about having a big fancy cake or a bunch of wedding decorations. I also knew I didn't want a make up artist so I did my own makeup. We splurged on a few things like our photographers, the Rolls Royce & our beautiful suite at Gregans castle, but we didn't have a lot of the extras that most weddings have. We simply spent money on the select things we felt were important to us and were able to turn a one day giant party into an amazing 2 week trip around Ireland!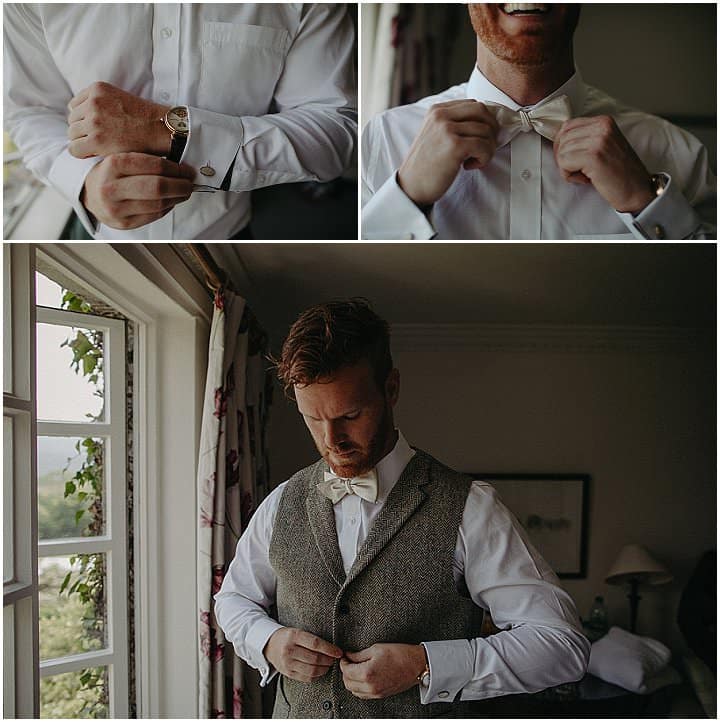 How did you choose your photographer?
I chose them based on their stunning work. We also had a Skype interview with them and immediately knew we didn't need to look further. They were so wonderful! Not to mention funny! We wished we could've spent more time with them in a non wedding related environment.
The Dress
My dress was Martina Liana. My shoes were Something Bleu. My jewelry was Tiffany & Co.
The suit and bridesmaids
My husband is just over 6'5 & wanted a green suit so he needed a custom made suit. Unsure of the brand. I didn't have "bridesmaids", but I told my little sister and girlfriend Yuna to wear whatever they felt comfortable in! Both looked beautiful.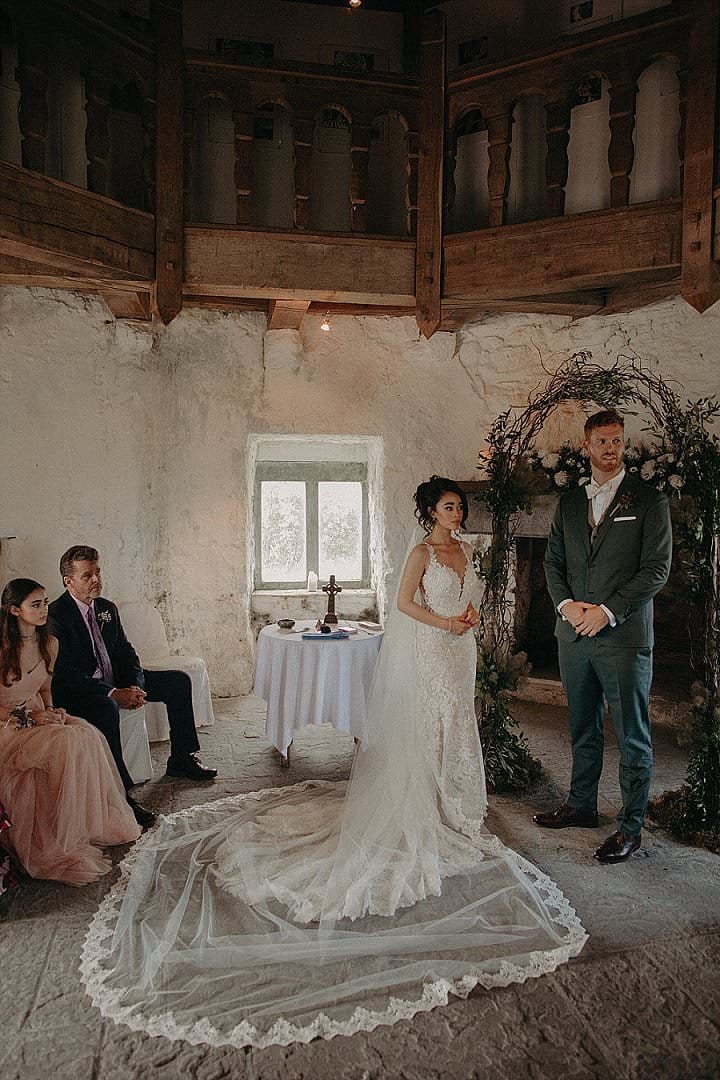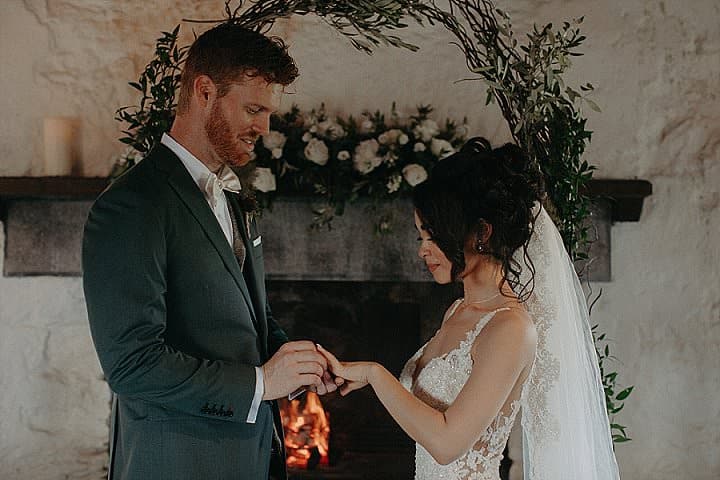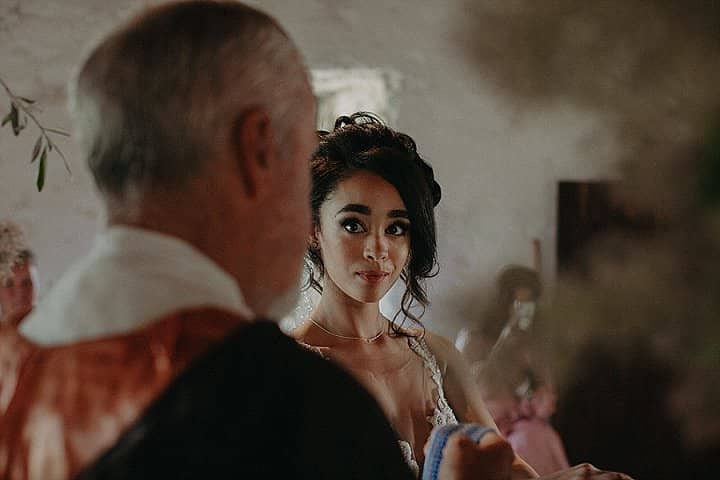 Flowers
It was a bridal bouquet with a mix of roses and some greenery as well.
Decoration
We had a simple arch in the tower where the ceremony took place.
Food 
We had supper at Gregans castle – I was on such a cloud I honestly don't even remember
the food.
Wedding cake
We had wedding cake at a local pub after our photo session. It was a lemon and vanilla
buttercream cake.
Entertainment
We had a beautiful harpist at our ceremony.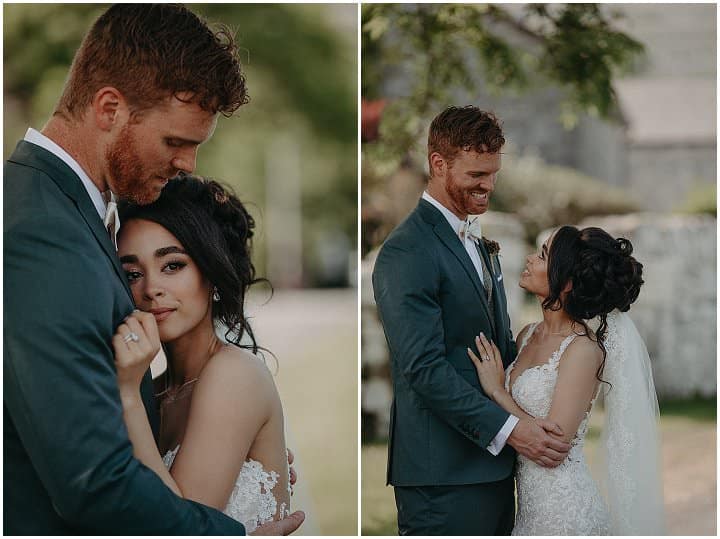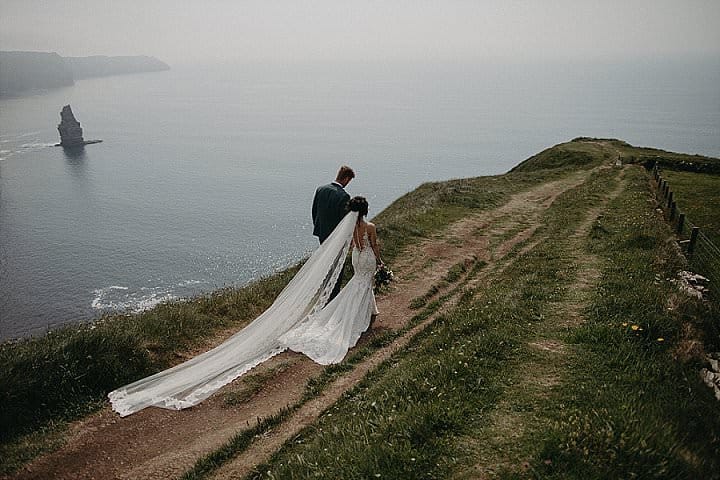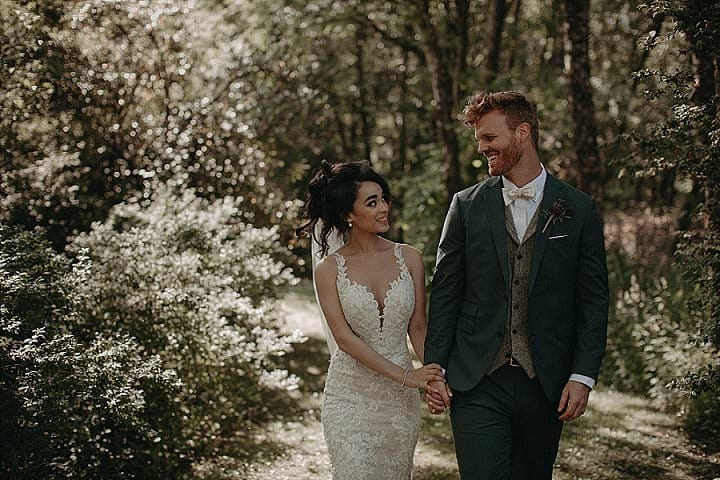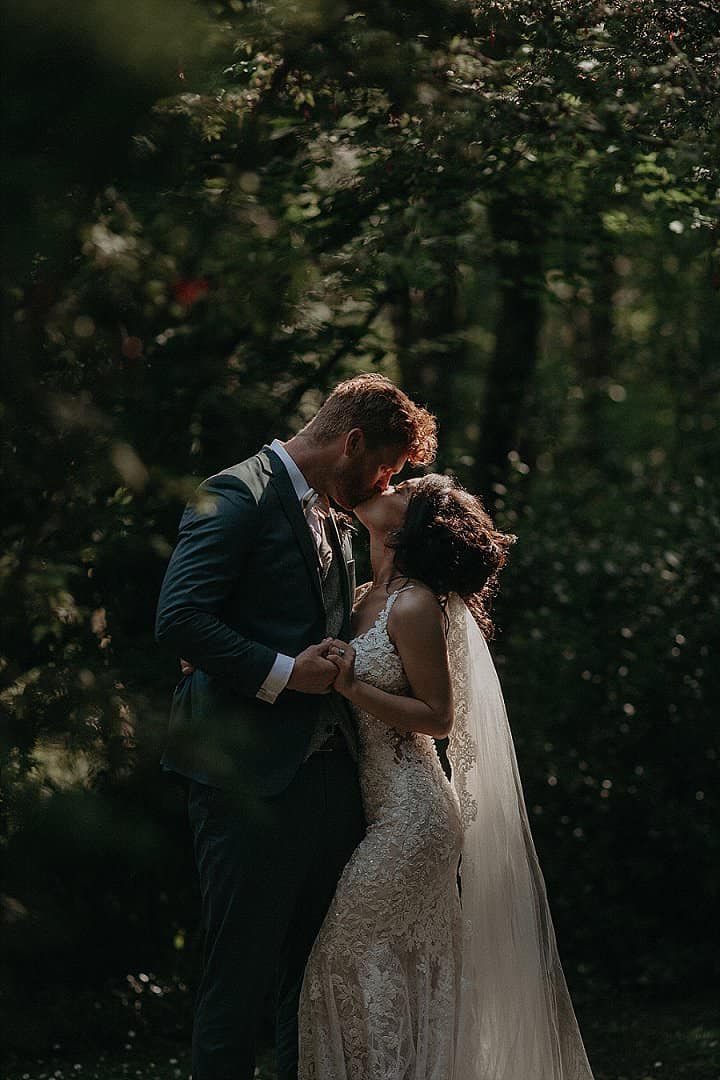 Special moments 
The whole day was the biggest highlight of our lives. Getting ready with my girls was really fun, I really loved doing my makeup and having champagne with everyone. Darren also really enjoyed the pre wedding festivities sharing a few pings with our Dads as well! Driving around in the vintage Rolls Royce thorough the countryside all the way to the west coast Cliffs of Moher was so beautiful and such a special moment as a "just married" couple. It felt very surreal. Getting to the pub after taking photos for cake and Guinness was also a highlight for us. We were able to sample Irish whiskeys and pour our own pints of Guinness and just had a good time with our friends and family with such an authentic Irish feel to it.
Advice for other couples
Don't get married for the wedding. Get married for the person and the life you will have together. & Don't sweat the small stuff on the day! Try to soak up every moment because it truly flys by.
Biggest surprise
There were a lot of small surprises. The castle we stayed at has 3 cats living on the grounds. One of the cats found its way into our suite while I was getting ready which was so funny, and really cute. Darren's mother cried which is so unlike anything I would have expected from her as she is a very stoic woman. The castle gifted us a bottle of champagne for our wedding night. We stopped at a pub
after dinner and the owner of the pub came to our table and started telling us wild life stories of his days in the navy.. The whole thing felt like a sole sort of planned scene from P.S I love you. It was hilarious!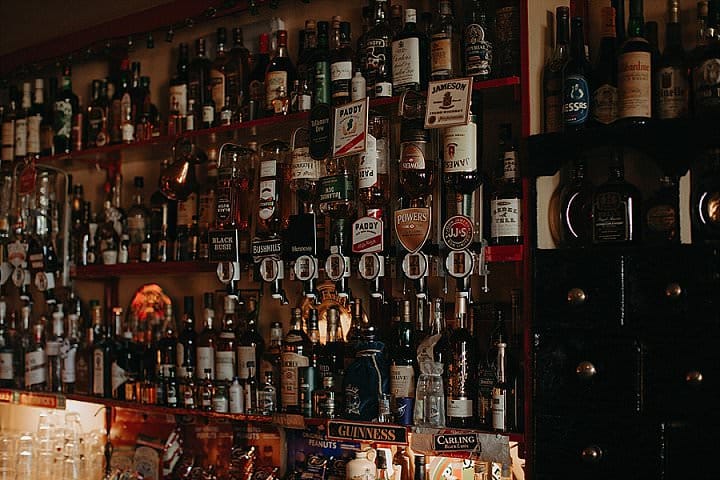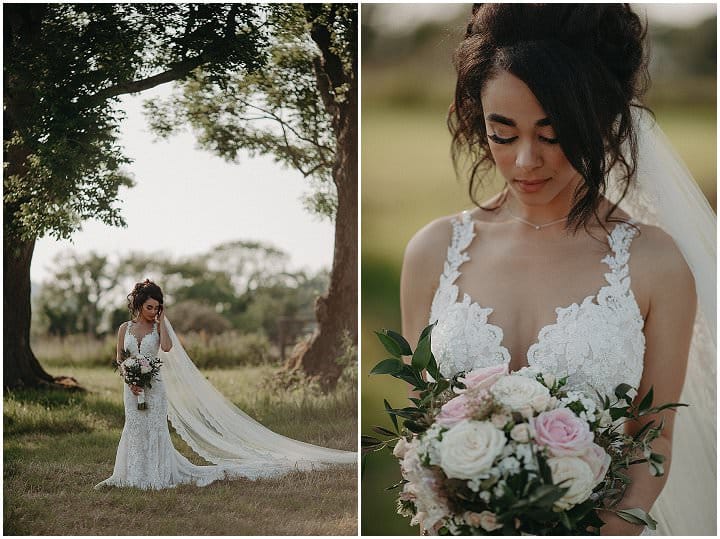 For more information on Sean and Kate's photography go to
 www.seandkate.com / www.seandkate.com/stories / [email protected] / (087) 349 9666 / FACEBOOK / INSTAGRAM / PINTEREST / TWITTER

We are husband & wife based in Ireland. We are beach walkers, mountain hikers, adventure lovers. Hiding out in a beach side cottage at the foot of the Kerry Mountains. We believe each couple and ceremony is unique. We believe that wedding photography isn't about the formal pictures. It is about capturing this very important promise you are making to each other. It is about documenting those moments which in turn become memories.

[jprel]