Today I am taking you away from the fuss and the detailing of weddings and stripping it back with this Mountain Top Elopement. When I first received it from from Luke Flint I thought it was a real wedding as it's so realistic and not like a lot of the styled shoots I normally receive. However, this is a styled shoot, set up to show the types of weddings and elopements that Luke feels his photography suits. The shoot took place in late August this year at Mourne Mountains in Northern Ireland and features friends of Luke's that are obviously very much in love. I just adore the reception shot. The lighting reminds me of Christmas and is great inspiration for this time of year.
Intimate and dreamy filled with close friends. It was filled with laughter and feeling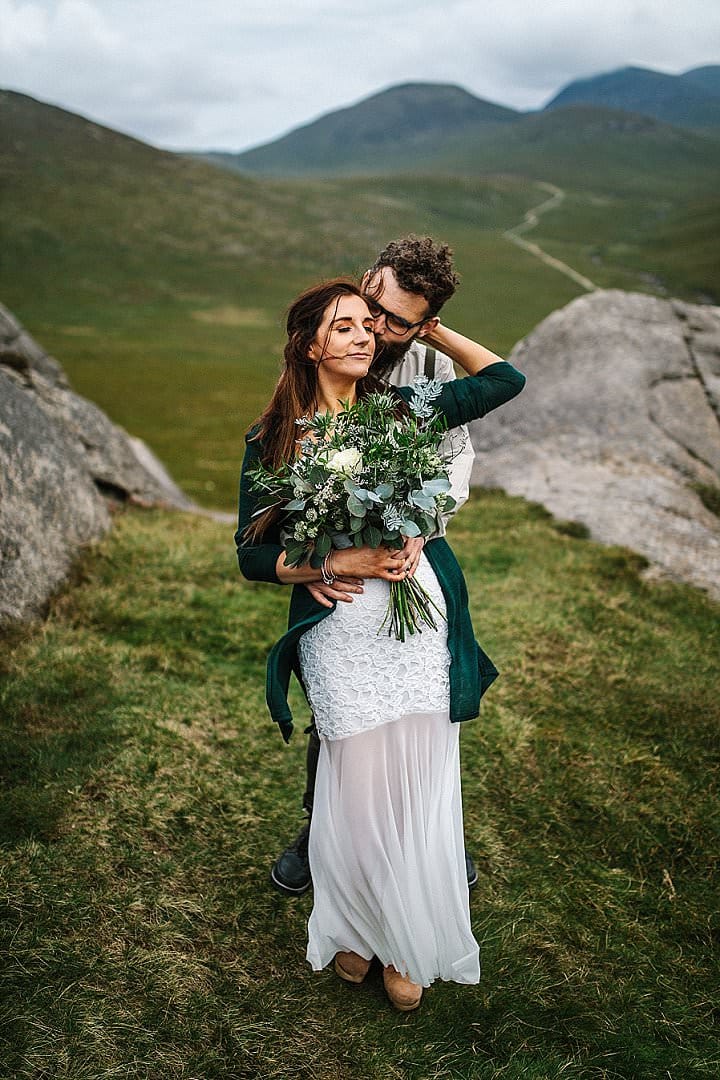 Luke tells us more about the shoot
I want to move my photography into doing more wild and adventurous weddings and create inspiring
content couples could connect with.
Inspiration came from me, I thought how to do the most amazing and adventurous wedding and realised I'd probably come up with the perfect wedding; for me anyway. The practical applications were very much helped but some close friends of mine who supplied the detailing.
I chose friends of John and Grainne to help create an intimate feel for the shoot. I wanted this closeness to bring fun, laughter and adventure. I do feel I accomplished this and am so happy with the shoot. The time of day go the better of us and we shared the meal in the dark lit by only fairy lights and candles. This turned out so much better than expected!
The suppliers who made the shoot possible