Today I would like to introduce you to one of the best ideas I have heard of in wedding land for a while now! Do you want to go shopping for your best girls outfits and combine with prosecco and delicious food all whilst listening to some banging tunes in total luxury??………Yes, of course! The Bridesmaids Brunch will let you do all this under one roof. By the end of the day you will have all your bridesmaids dresses chosen and had a fun, prosecco filled day with your best girls! Pure wedding planning heaven! What an excellent idea!
MAID WITH STYLE LONDON LAUNCHES 'THE BRIDESMAIDS BRUNCH', Coveted bridesmaid designers, bottomless prosecco and brunch delights.
Sunday 4 November at The Secret Garden, South Place Hotel, London
Every bride will understand the sheer struggle of finding the right bridesmaid dress to suit her entire party. One doesn't like her shoulders, one hates having her legs out, that colour simply doesn't suit her skin tone. This is one time when shopping could actually become painful.
The solution? Maid With Style London's first-ever 'The Bridesmaids Brunch'.
A very cool take on the traditional bridal luncheon, think of this as more a sophisticated 'Sex and The City' affair, with your very own Charlotte, Miranda and Samantha's sipping bottomless prosecco by your side whilst browsing stunning dresses from the most covetable bridesmaid designers. We're talking the likes of Motee Maids, Rewritten, TH&TH, Katya Katya and more under one roof as a day of  schmoozing, sipping and shopping to your hearts' content pans out.
Dedicated to making the process fun, easy and entirely "stress-free" in the words of 'Bridesmaids'
very own Officer Nathan Rhodes, 'The Bridesmaids Brunch' is taking place on Sunday 4 November
within The Secret Garden of the super stylish five-star boutique South Place Hotel. Transformed
into the most inspiring, intimate and achingly cool and coveted selection of bridal delights, enjoy the
intimate, interactive and inspiring setting and all that it has to offer.'
With a diverse collection of brands showcasing, you're sure to find the look you and your girls are
determined to achieve.
Motee Maids
Motee Maids' has over 1000 styles to choose from in a number of shades many of which are totally
on trend for the season ahead. Autumn's classiest colour, brown, is having a moment so perhaps
consider an effortless take on the trend and have each of your bridesmaids dressed in a different
tonal shade. With Motee Maids' fabulous collection, you'll find the perfect neutral for everyone with
its pallet of mink's, nude's and burgundy's, all available in a full range of silhouettes.
Katya Katya
If you want your bridesmaids to literally ooze romance, perhaps Katya Katya is more befitting to your
day. Specialising in divinely modern feminine made to order French and Italian laced gowns, these
dresses definitely tick the romance box whilst at the same time, versatility and comfort, with
interchangeable elements to suit every woman.
Rewritten
For all those uber cool brides and bridesmaids, Rewritten is designed precisely for you. It creates beautiful dresses which are chic, sophisticated, a little bit bohemian and takes an entirely modern approach. All hand designed in London, Rewritten creates flattering, contemporary designs in the most beautiful fabric and colour combinations that your bridesmaids definitely won't be stuffing into a box at the back of their wardrobes a la '27 Dresses'. They will want to wear these dresses again and again for future parties, not least because the brand's fuller skirt philosophy delivers beautiful movement when
you're shaking your thing on the dance floor.
TH&TH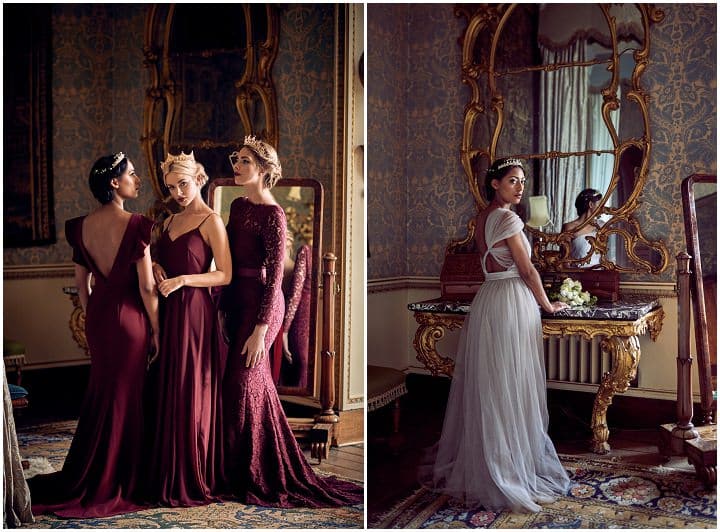 Perhaps you've already discussed that sweeping lace in blush hues, delicate necklines, full length skirts and backs scooped low will be the order of the day in which case, the effortlessly elegant TH&TH dresses will simply make you swoon.
In between browsing, sustenance comes in the form of a delicious, bottomless Prosecco brunch where delectable dishes include the likes of sweet potato rosti, avocado, yogurt, sriracha; Cornish cod, smoked haddock and salmon fishcakes; Chop House salad; mini bagels; fresh fruit salad pots; and for a super sweet treat, a Waffle Bar as well as chocolate desserts, trifle and Eton Mess await.
Adding to the vibe will be award-winning London DJ's The Wedding Smashers who will be playing out all the 90's Destiny's Child and Spice Girls you can dream of. So, if the bridal luncheon hasn't always been on your radar, then make sure that 'The Bridesmaids Brunch' is. This pre-wedding party should become the highlight of every bride's list!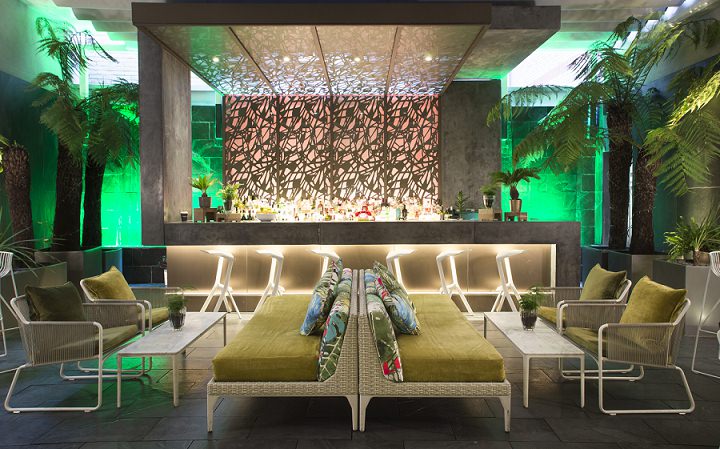 WHAT: Maid with Style London's 'The Bridesmaids Brunch'
WHEN: Sunday 4 November with an 11am arrival through until approx. 3pm.
WHERE: The Secret Garden at the South Place Hotel, London, 3 South Place, London, EC2M 2AF
PRICE: £45 per person inclusive of a bottomless Prosecco brunch.
FACEBOOK / INSTAGRAM / TWITTER
this is a sponsored post