Happy Monday everyone, I do hope you have had a wonderful weekend? What did you get up to? We had a great time as we were at Gloworm Festival this weekend, which is a family friendly festival in Nottinghamshire. We had a great time, Dexter really did have an absolute blast, so we are already making plans to go back next year. I have a mountain of wedding inspiration for you this week, it really is a bumper week. I am starting off with this gorgeous wedding from Sheryl at Oobaloos Wedding Photography. Laura and Gary went for a relaxed Boho style wedding with lots of handmade details, gorgeous decor, and the most stylish outfits.
Sheryl tells us more about the day.
When Laura first contacted me, I knew her wedding was going to be a lucky one for her as the date was on my own 7th Wedding Anniversary. I met with her and immediately feel in love with her fizzy nature and big smile. Gary and Laura had been together for 15 years, and finally decided to 'just do it'!
She told me she was planning on a pink boho dress and flower crown and how she was going to decorate the venue similarly.
When I arrived with Laura on the day there was the usual; flurry of make up, hair, baths, kids and lost shoes, but as it always works out, everybody was ready on time ready for Dad to collect them and drive to the church in Worcester. The Church really was something, an elegant and elaborate Gold and Red that worked fantastically with Gary's Burgundy suit!
The reception was held at Brookes Country House where Laura had been decorating with dream catchers over the top table, vintage suitcases, old family wedding photos and peonies. The couple had spent hours hand making chutney as wedding favours, and I can hand on heart say its one of the best chutneys I have ever tasted.
After dinner, live entertainment was provided by a musical acoustic duo. One half of this duo was Laura's brother.
Laura and Gary are not a couple to take things to seriously. Fun, mickey taking and laughter was the theme of the day, surrounded by families of all generations and loved ones.
Their first dance, was the dance from Kill Bill, obviously having the guests in hysterics.
My favourite part of the day was taking a wander with the view of the rolling hills of Hereford. Laura was barefoot and swept away by her handsome groom in a rather inelegant piggy back which had me crying with laughter. They didn't want anything cheesy or posed, which is why they booked me so we just wander, and talk and chat and when I see a tender moment pass, I snap it.
I left this wedding with lots of warm fuzzies and couldn't wait to get cracking on their sneak peeks.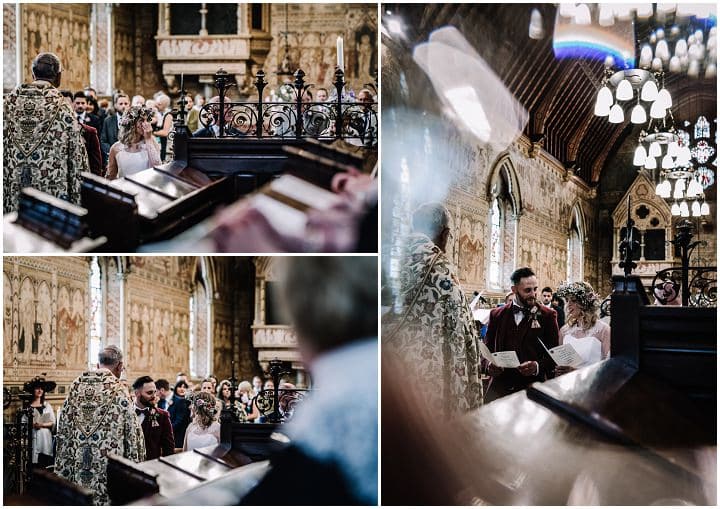 FOR MORE INFORMATION ON SHERYL'S WORK TO GO:
www.weddingphotographyincheltenham.co.uk / www.weddingphotographyincheltenham.co.uk/blog/ [email protected] /  07712 137 520 / FACEBOOK / I: @oobaloosphotography
Hi! I'm Sheryl from Oobaloos Wedding Photography. I am based in the heart of the Cotwolds and cover all of the South and Midlands of England mainly but happy to travel anywhere in the world! My style is mostly documentary, I love to capture the day as it naturally unfolds. When it comes to couples portraits I try to harness in to the couples natural energy. If their relationship is fun and outgoing, that is what you will see. If they are deep and soulful people, that is also what you see from my work. It's your wedding, be you.
Due to an email issue if you have emailed me between the 2nd & 9th of December, please resend it.
X