Today we are talking about what some brides may feel is THE most important aspect of the wedding, the Wedding dress! Choosing your wedding dress is an exciting time, but can also be a confusing and daunting one. So much pressure with choosing 'The One'. Today, Kerri from Bridal indulgence is here to give you some expert advice on shopping for your wedding dress. Kerri not only owns her own wedding dress shop but she is also getting married in December, so has already been through the whole experience first hand. She brings with her advice as a shop owner as well as a bride to be.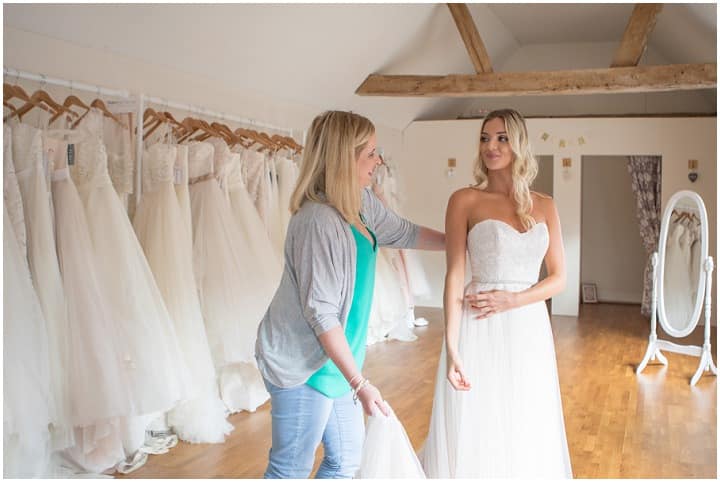 Bridal Indulgence
Bridal Indulgence is tucked away in the English countryside, away from all the hustle bustle.  It provides brides with a tranquil space to try wedding gowns on in spacious fitting rooms and with plenty of natural light.
Brides love coming to Bridal Indulgence as there are breath taking views, a customer car park conveniently located right outside and they have the boutique to themselves for their appointment.  They are welcome to bring a maximum of four guests along with them to their appointment.
Bridal Indulgence operates on an appointment-only basis, to ensure each bride is the centre of attention when she comes to choose her dress. Appointments can be booked either online, via email or by calling the boutique. During every personal appointment, Kerri is on hand to help every bride into each dress whilst offering expert advice to help them find their dream dress.
The Bridal Indulgence collection features gowns from Watters, Wtoo and Willowby with prices ranging from £1,000 – £4,000.  As well as bridal gowns, there is also a range of separates that can be mixed and matched. With effortless styling, the collection is great for boho style or beach weddings.
Bridal Indulgence aims to offer brides something a little bit different and extra special.  Kerri's current favourite gown is Woodrose by Willowby.  With stripe lace and fringe details, it's certainly a unique find!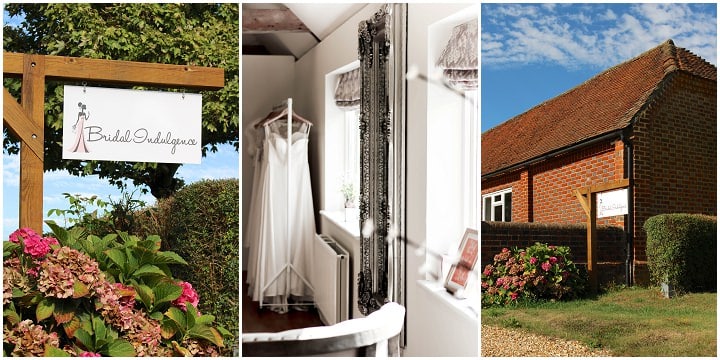 More about Kerri the owner
'Whilst studying Fashion and Textiles at college followed by Fashion Promotion and Imaging at University, I worked in a wedding dress shop for nearly five years and I absolutely loved it! It was great helping brides-to-be find their dream wedding dress and something I always hoped to do myself.  I went on to work in Fashion PR and Marketing for a number of years which I really enjoyed, but owning a bridal boutique was always in the back of mind.  In the end, my now-fiancé encouraged me to just go for it, and the day after my thirtieth birthday, I went into work and handed in my notice.  After a lot of research, planning and preparation, I opened the doors to Bridal Indulgence in August 2016.  And on 31st December 2018, I will be walking down the aisle myself, so 2018 has been exciting year, planning my own wedding.'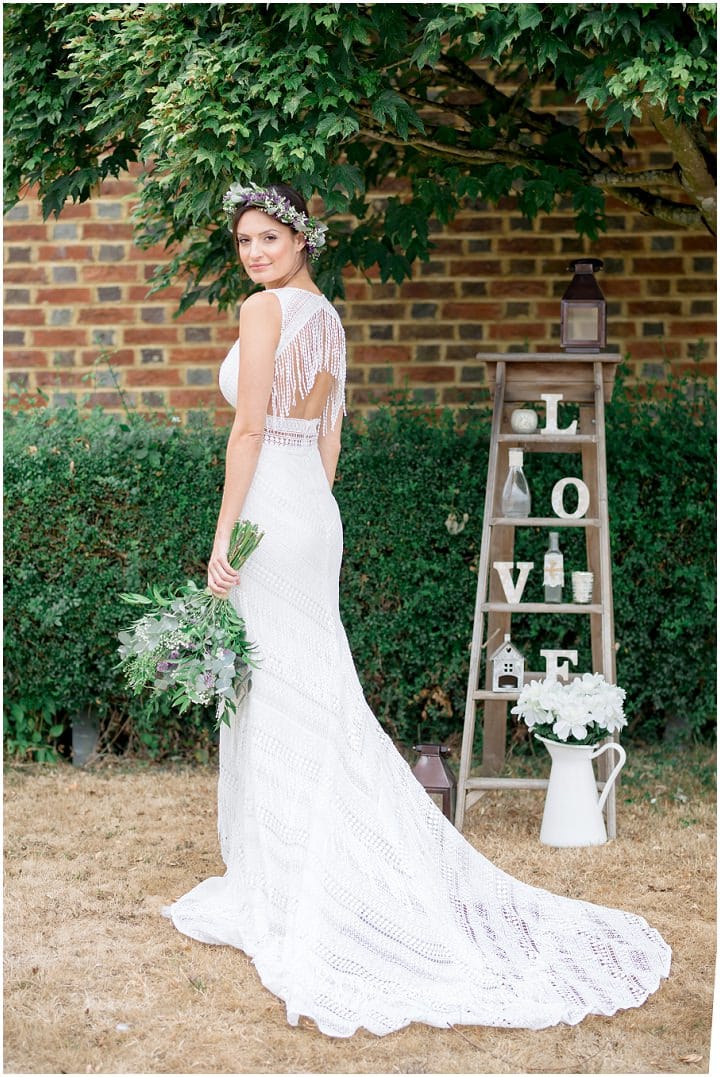 Choosing your wedding dress
'As soon as anyone finds out that I'm getting married, they straight away ask me about my wedding dress.'Have I chosen my wedding dress? How did I possibly choose it when I have so much choice? Did I get it from Bridal Indulgence?'
I am definitely feeling A LOT of pressure about my wedding dress!
So let me answer those questions, along with a bit of advice for when you're wedding dress shopping.
Have I chosen my wedding dress? 
Yes I have Although I was constantly surrounded by temptation, I managed to wait 6 months from being engaged until I tried any wedding dresses on.  I didn't want to try any wedding dresses on until I knew I was going to be ready to make a decision on a dress and to have the people whose opinions I trusted with me to make it a special moment.
If you know you aren't ready to purchase your wedding dress, then don't go shopping until you are.  New dresses are coming in, dresses are being discontinued so the assortments will change.  But more importantly, choosing your wedding dress is a special experience and if you're going to wedding dress shopping every weekend for 6 months, it is no longer special.
How did I possibly choose it when I have so much choice? 
I tried on a total of 4 wedding dresses, including the one I have chosen.  I could have tried on hundreds of dresses, but I would have got confused and fed up and I wanted to keep the experience special.
But it's not just me who has so much choice.  Everyone does!  There are so different wedding dresses out there.  And this is why I meet so many brides who have got themselves so confused and stressed out about wedding dress shopping.  There is no need to go to every bridal shop and try on hundreds of dresses.  Every bridal boutique is unique catering to different styles, tastes and budgets.  It is always worth doing some research before booking an appointment at a boutique.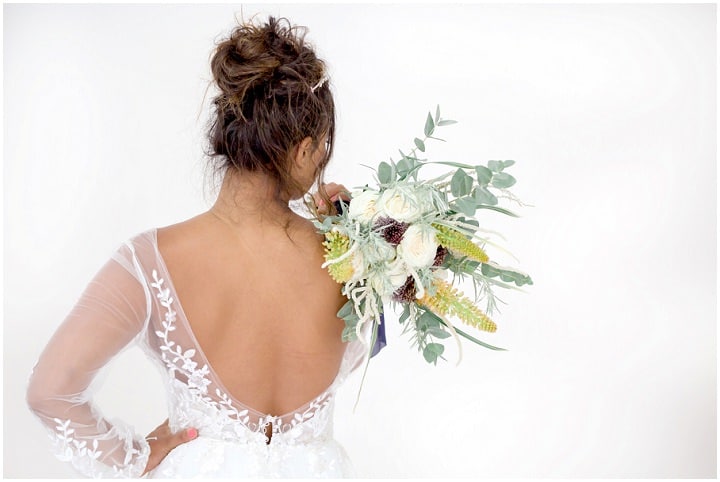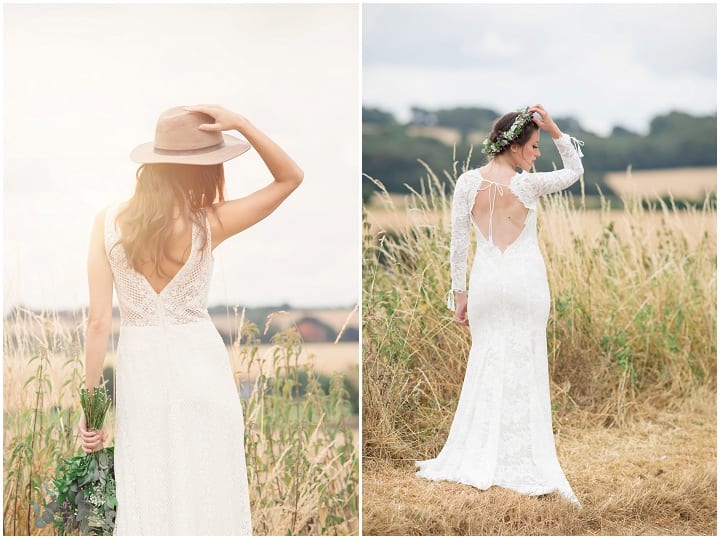 Did I get it from Bridal Indulgence?
Of course I have!  I love all the Watters dresses that I have at Bridal Indulgence as I have handpicked them all myself.  So I am really excited that I now get to wear one!  And I now love being able to tell my brides that I will be wearing the same designer as them.
You will often find that you end up being drawn to a particular designer.  Perhaps it reflects your personality or the style of wedding that you're having.  I've had brides come into the boutique who prior to Bridal Indulgence haven't found any dress that they like and then suddenly they love 5 dresses from the Watters range.  When you're doing your research, try and find a designer where you love several of their dresses.
Now I must patiently wait for my wedding dress to arrive!  And this is the time when you must stop looking at wedding dresses in magazines and on Pinterest.  Meanwhile I am soon off to look at the new Spring 2019 collections!  But I'm not worried, as I know my dress is 'the one'.
For more information on Bridal Indulgence go to
www.bridalindulgence.co.uk / [email protected] / FACEBOOK / INSTAGRAM / TWITTER / 01252 852521 / The Cart House, Penn Croft Farm, Crondall, Farnham GU10 5PX
This is a sponsored post