Back when I got married it was the age of disposable cameras, you bought a load, shared them out across the wedding reception tables, your guests took photos and then you got the photos developed. In all honesty mine were terrible, bad lighting and badly developed photos! I don't even know if I kept them!
These days we all have mobile phones and with that your guests have the ability to take endless photos of your wedding. But how do you get all of those photos in one place?? Today I would like to introduce you to Scripin Weddings. Scripin Weddings are the number one photo sharing app, which means you get to see all of your guest's photos and keep them all in one safe place with no hashtag needed!
The FREE photo app for weddings! Let us help make your wedding even more memorable – it's simple, our app lets your guests take photos and videos from your big day, share, comment and like. The bride and groom can then download them all!
'We are the UK's leading photo and video sharing app for weddings and we believe we have an extensive range of features that make us stand out from our competitors. As well as being free to use, we don't run annoying ads in our app so you see the content that matters to you. You can add filters and stickers to your photos, share to social media and download all the photos and videos taken at your wedding for free. The photos taken or uploaded to the app are print ready – we have an in-app printing service so you can treasure those special memories forever!'
'We are free! You only pay if you would like to buy our range of printed products. We have some fantastic designs for invitation inserts and table cards and we have over 80 different products you can order direct from the app.'
So how do you use it?
To give you a first hand view, I downloaded the app and had a go for myself.
1) Visit Scripinweddings.com and create your event, a time a day, add in details, the website will prompt you, all you need to do is follow the instructions.
2) Once your event is set up you will be given a unique 6 digit event code. This event code is the key to hand out to your guests. Your guests then download the app from the app store add in the event code and start adding their own photos and videos of your big day……..simple!!
3) You can then start to collect all off your wedding photos all in one place.  It's just like your own private social media feed for your wedding."
WHY IS THIS BETTER THAN using a HASHTAG?
Scripin Weddings means that you won't share a hashtag with anyone else, rely on people to spell the hashtag right and ultimately you will be able to download all the photos and videos taken rather than just look at them. The platform offers more than just photo-sharing, you can print, have a live photo-stream of what's going on shown on screens around the venue, video sharing and having your own personalised and private wedding app.
Added Extras
So all that sounds pretty simple! Excellent. To make the whole process even simpler, Scripin have created some beautifully designed table cards to pop on your wedding tables with the 6 digit number and clear instructions to help get their photos onto the app. You can either send these cards out with your invitations, or pop them on the table or place settings the day of your wedding. They come in a variety of designs and colours.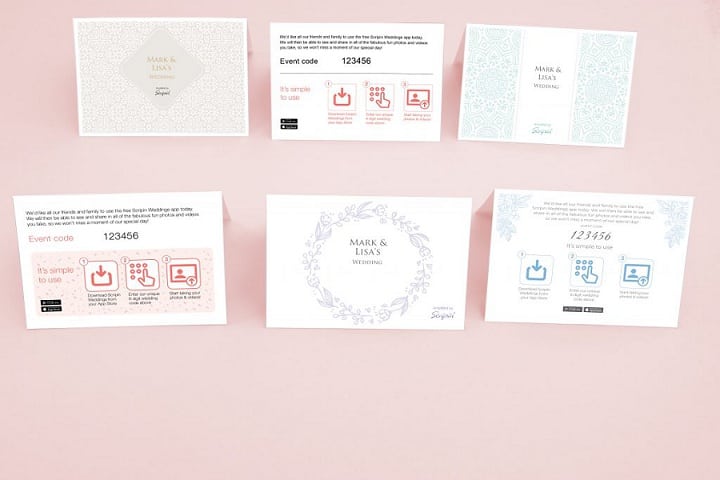 Add filters and stickers to photos
Scripin Weddings also lets you add filters and stickers to the images, letting you personalise your wedding images. Guests will enjoy the added entertainment from creating their own fun images!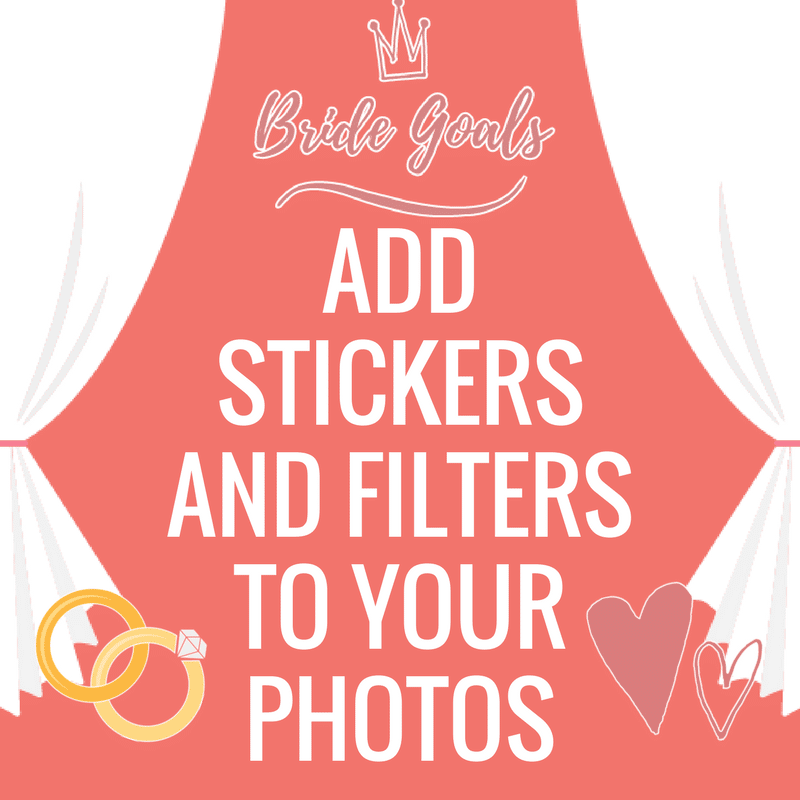 After the wedding – Photo keepsakes
After the wedding when your guests have uploaded all of the photos you can then order copies of them, along with some fab high-end photography products. Your wedding day memories will never be forgotten once you have printed off and saved your favourite images. The service is also there for your guests to use. So everyone benefits!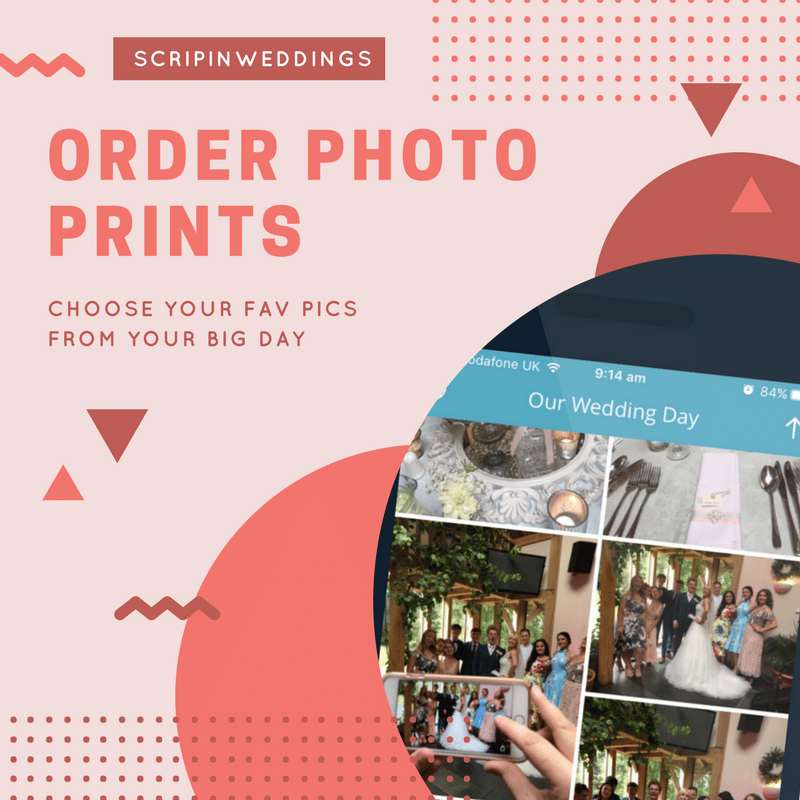 Having played around with the app, I can't see why you wouldn't want to use it for your wedding day. It's a great idea and so handy being able to have all of your guests photos all in one place. I remember having my guests add all their photos into a Facebook group for my wedding, I think maybe 3 of them actually did this. So much easier when you just have an app to use! They can have some fun with the stickers and really have a laugh with it.
So what are you waiting for, go and download the app now and get your guests using the app before the wedding has even started!!
For more information on Scripin Weddings go to
www.scripinweddings.com / www.scripinweddings.com/wedding-blog / FACEBOOK / INSTAGRAM / PINTEREST
this is a sponsoed post