This afternoon I would like to introduce you to a Boho friendly jewellery and accessory designer from Australia, Cynthier. Cynthier designs the most gorgeous and unique bridal jewellery and accessories perfect for the Boho, free-spirited bride, I know you are going to love them. From hand jewellery, to earrings, bracelets to bare foot jewellery, headwear to rings, there is something here for any bride. If you are looking for a statement piece to add that something special to your bridal look then look no further. Cynthier has her own Etsy shop and ships worldwide, so her stunning pieces are available to everyone. But don't take my word for it, Cynthier has been kind enough to share with us her brand new range, the Marrakesh Collection, and it's all totally gorgeous
The Marrakesh Collection 'Romantic Bohemian Luxe Jewellery with Exotic Gypsy Flair'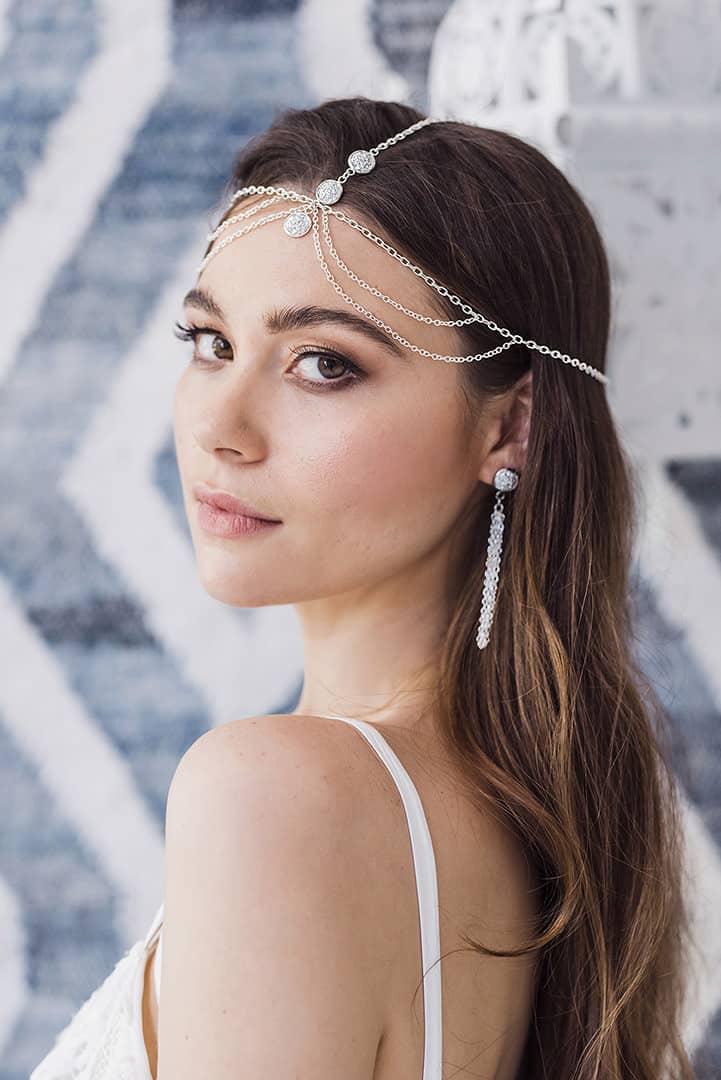 Australian label Cynthier loves adorning brides all over the world with unique and beautifully crafted jewellery & accessories for their special day. Inspired by strong care free women who are wild at heart and rebel in style with free spirited bohemian gypsy flair. Cynthier creates romantic bohemian, vintage inspired pieces with a modern edge. Styles range from classic chic to more modern statement pieces, for brides to be adventurous & let her unique personality shine through.
Cynthier loves to push past the traditional wedding bounds, by inviting brides to get wild with her carefree glam & eclectic styles. With unique accessories including statement headpieces, body chains, hand pieces & barefoot sandals perfect for modern bohemian brides who dare to be different. All pieces are also intended for the bride to treasure as heirlooms in hopes that she can wear again as memento of her special wedding day or share with loved ones.
What began as bespoke custom pieces requested by brides, Cynthier now also designs a yearly ready-to-wear collection for modern bohemian brides & their tribes. All pieces are hand crafted in her studio in Sydney, Australia. Using the finest quality materials, she loves mixing crystals & pearls with lace and organic shapes into truly bohemian keepsake pieces.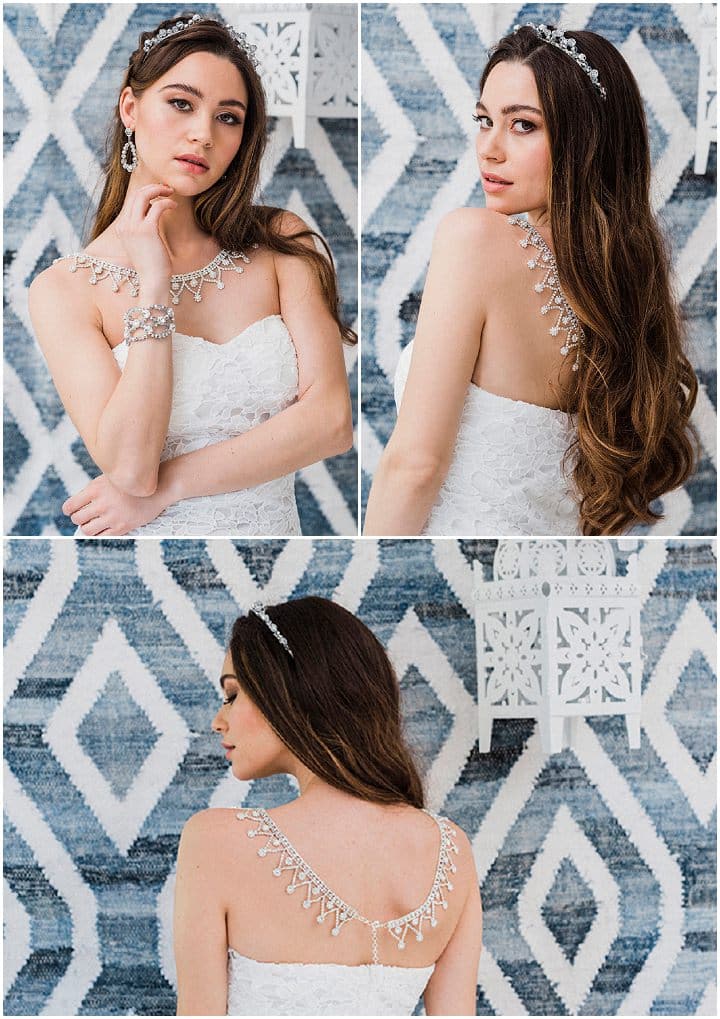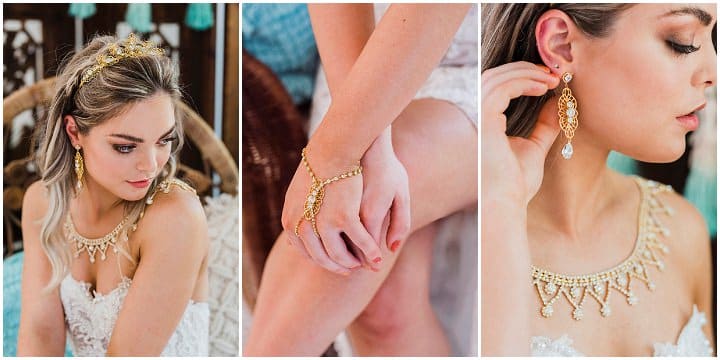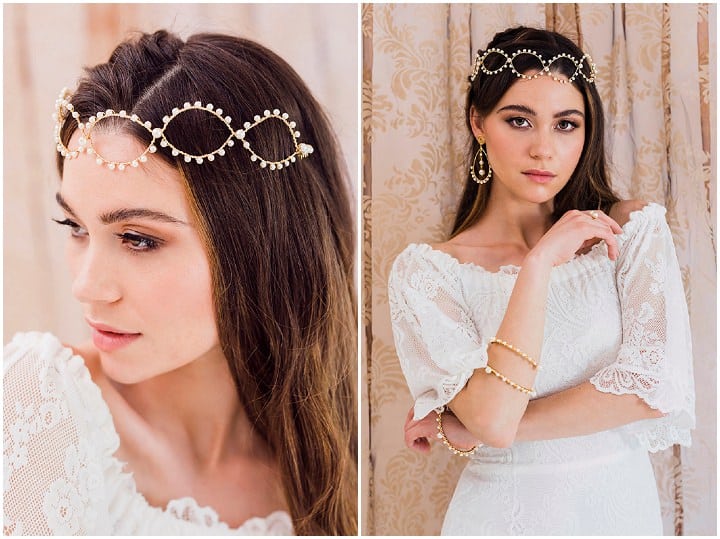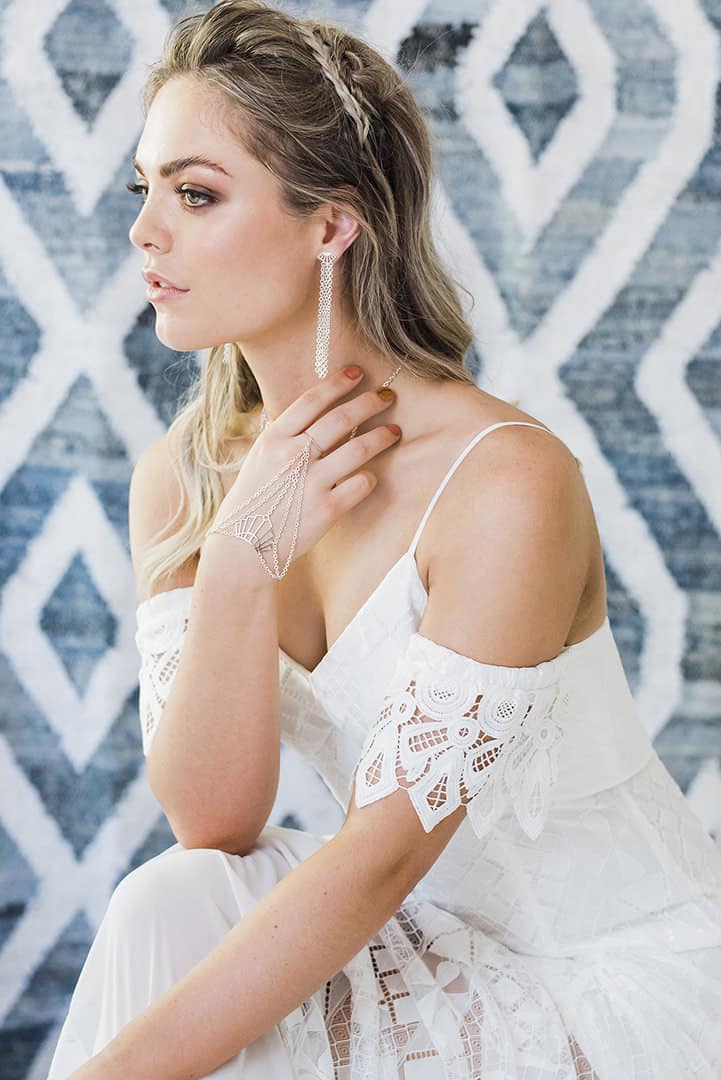 Can you tell me a bit more about the new collection
The Marrakesh collection is rich in romantic bohemian luxe and exotic gypsy flair. Jewellery designed with touches of wanderlust & mysteriously exquisite details, to give brides the feeling of escaping to an exotic oasis.
This collection blends lavishly ornate details with more relaxed bohemian freedom. A fusion of cultural influences with modern charm, this collection features opulent coloured crystals, elaborate mix of floral & geometric patterns, lush highlights of a beautiful sunset gold & rose gold, blended with modern shapes.
Pieces range from bold statement shoulder jewels, headpieces & anklets to simple elegant dainty necklaces & hand chains. Every piece is hand crafted for those dreamy adventurous brides who love to explore and dare to be different. When wearing our pieces, we hope our brides feel like they are on an exciting journey.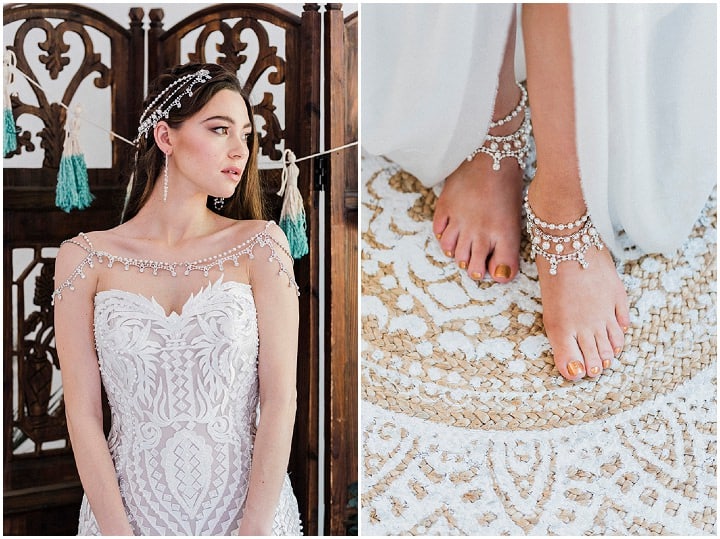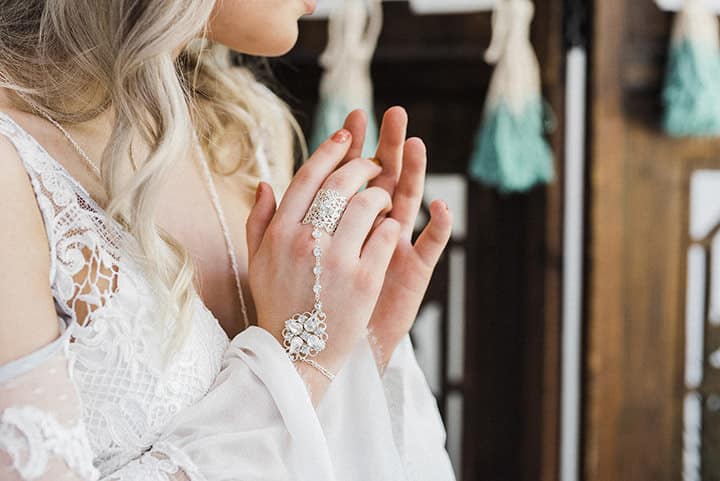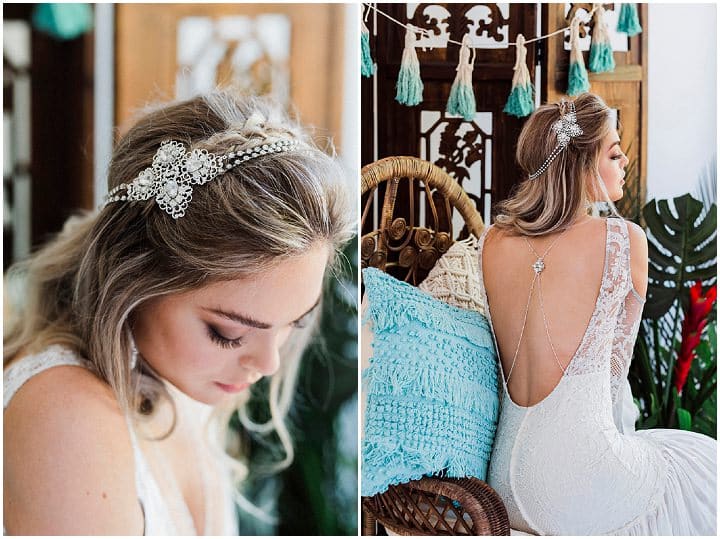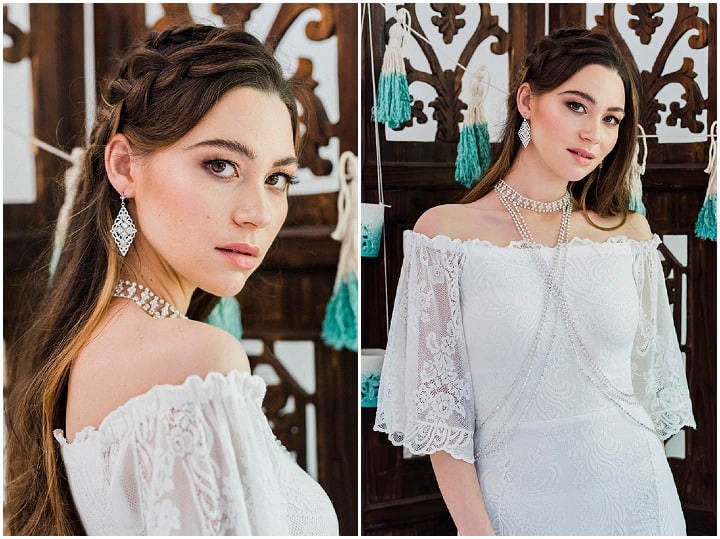 What were the main influences when designing it
I designed the collection with details inspired by arabesque style décor, intricate patterns of Moroccan metal & glass lanterns, Mediterranean carvings & mosaics. It is a journey through the streets of Marrakesh market bizarre, to the picturesque Mediterranean coastal towns.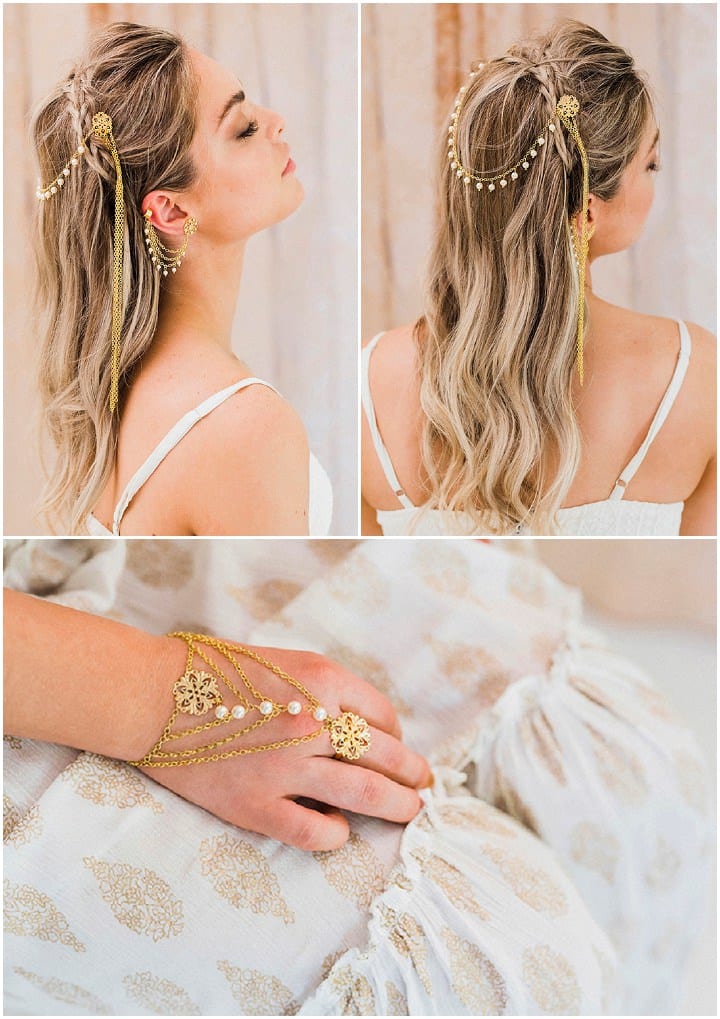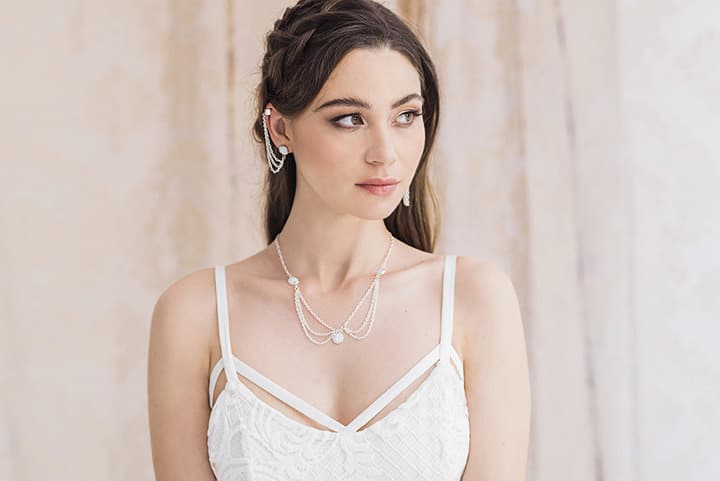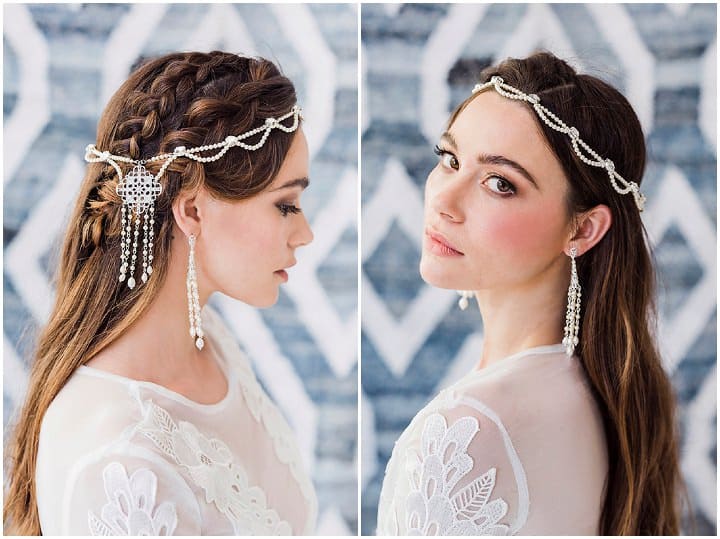 Where are you based? 
Based in Sydney, Australia. I have been designing bridal jewellery & accessories for 5 years.
Can you give me a rough price range for your pieces
$25 – $250 USD
Where can they be purchased
Online via my Etsy shop www.cynthier.etsy.com Worldwide shipping available.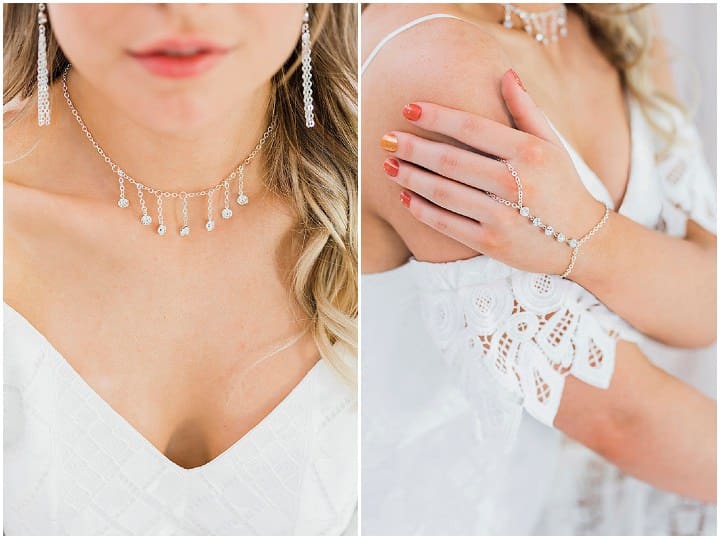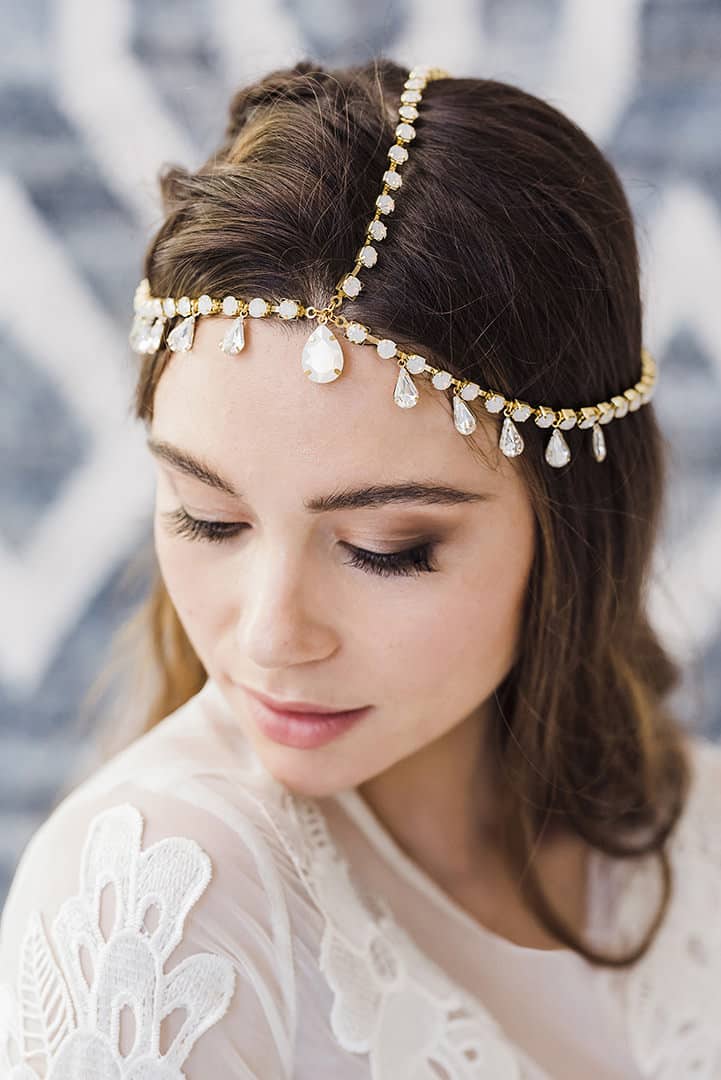 For more infomration on Cynthier's work go to 
 www.cynthier.om / www.cynthier.etsy.com / FACEBOOK / INSTAGRAM / PINTEREST
Team involved in photo shoot:
Photography – Amy Nelson Blain 
Hair – Deelush 
Make up – Niki Simpson
Dresses – White Meadow / Amarige Bridal Couture / Missguided & Boohoo
Backdrop Styling – Visually Creative
this is a sponsored post
[jprel]