Happy Tuesday everyone, I hope you had a good Bank Holiday and that the weather was kind to you? Mine was lovely. Sunshine, lunch with friends, wine, a children's birthday party, a new carpet and floor fitted at home and today a day with my boy and a load of house jobs crossed off the list! What about you? Did it involve a wedding at all?
So on with today's gorgeous wedding, as we meet Brogan and Jon who were married at the Morning Star Church, Lawrence in Kansas on 5th May 2017. It's an absolutely stunning wedding, the decoration is just gorgeous. The cake, the hanging lanterns, the flowers, all look amazing. I just love the relaxed backyard ceremony but most of all I love Brogan and Jon. Lindsey Roman, their photographer, describes them as goofballs, and I have to agree. Any couple who decide on a 'roast' instead of the traditional speeches have to be up for a laugh, and you can tell how much fun they are having by these fab photos.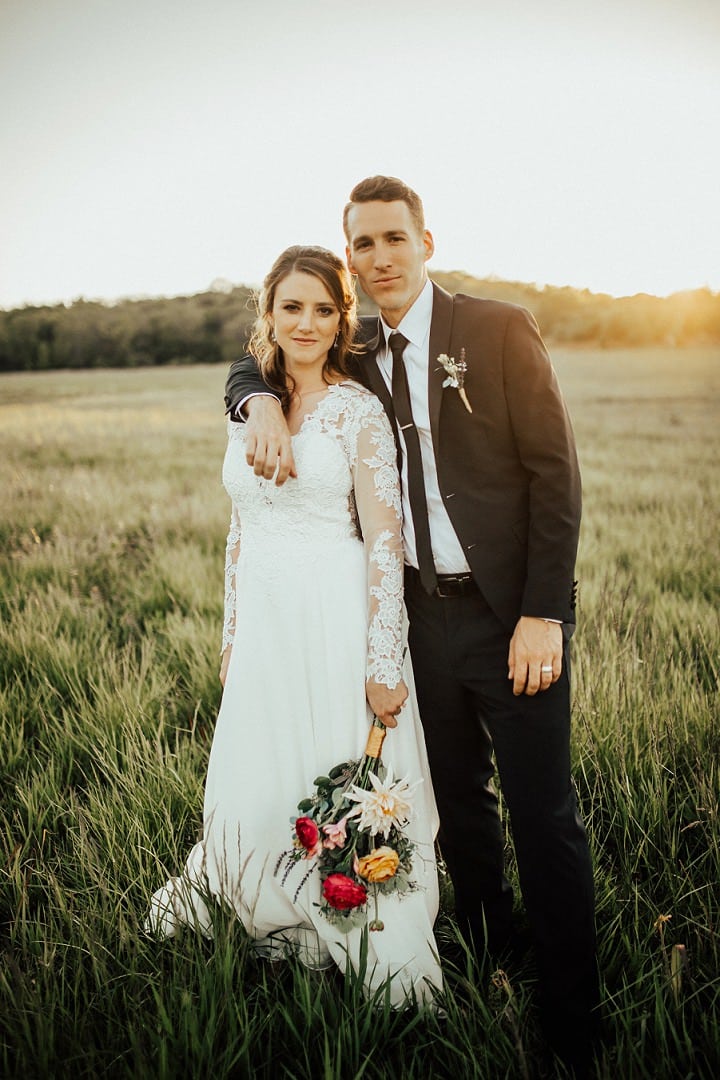 Lindsey the photographer tells us more about the day
They sat around while all their closest friends and family members mocked, embarrassed, and ridiculed them, but Jon and Brogan were having the time of their lives. You see, on their wedding day, instead of going for the traditional mushy gushy toasts, these two opted for a more….unconventional route. They had members of their bridal party do a classic roast, all in good fun. Not only was it different, but it represented the joyful, fun, and never-take-life-too-seriously attitudes Jon & Brogan live their lives by.
I knew these two before they started dating, so getting the pleasure of witnessing and capturing their wedding day was amazing. Not only do they know how to laugh and have fun, but they also know how to love others so hard. They model God's love in their relationship and go above and beyond to serve others in all they do. Even though their bridal party was supposed to roast them, every single speech ended with undying love and encouragement for Jon & Brogan.
The night ended with their friends and family lighting floating lanterns and sending them into the sky, as the newlyweds kissed under the twinkling sky, light a scene straight out of Tangled. It was magical, and I'll never forget it.
All in all, these two goofballs' wedding was unforgettable and hilarious for multiple reasons. Laughter and love were very present the entire night.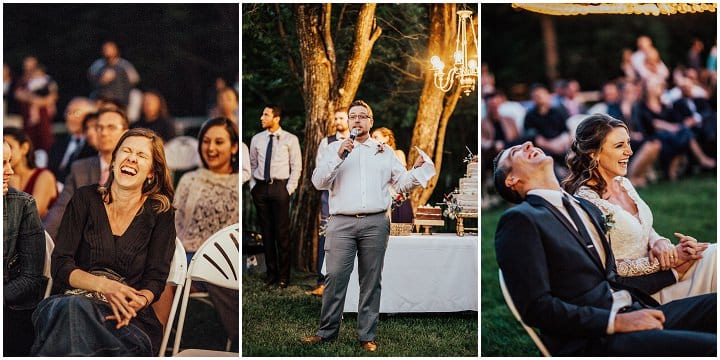 Supplier Shout Outs
For more information on Lindsey's work go to
www.lindseynoelphotography.com / www.lindseyroman.com/blog / [email protected]/  FACEBOOK / INSTAGRAM / PINTEREST