Happy Friday everyone, I hope you have all had a great week! It's been a busy one here at Boho HQ, so I have to admit I'm pretty excited for the weekend. I have two 4 year old's birthday parties to attend this weekend, so lots of sausage rolls and birthday cake for me I'm sure! What are your plans?
We are finishing off the week with a little trip to Devon for the wedding of Megan and Alex. They chose a traditional church service followed by a pretty rustic country-style wedding. My favourite aspect of this wedding is the gorgeous flowers, which were all home grown by Megan's mum. Add in the cake made by Alex's mum, the dress made by a family friend, the stationery made by Alex and lots of decor made by the couple, then this really is a hands on, homespun wedding. All captured perfectly by Jennifer Jane Photography.
It was a very traditional church wedding, so we went for a rustic and countryside style. But we also wanted it to be informal, so we had lots of personal touches.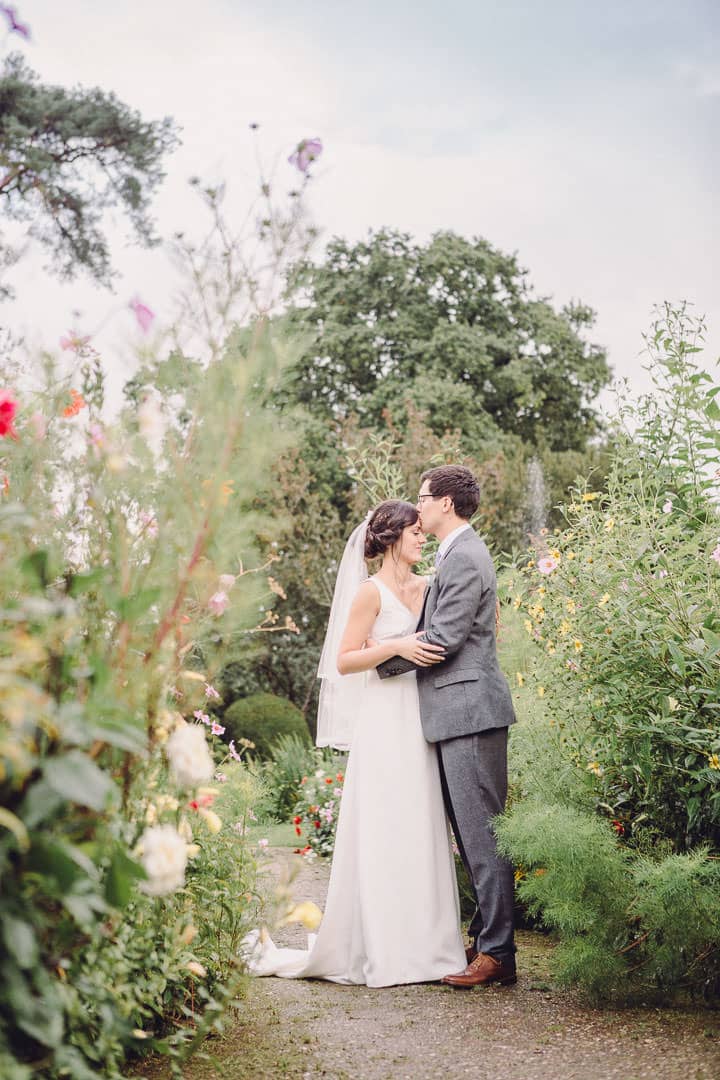 Megan and Alex were married on 16th September 2017, they held their ceremony at St Gregory's Church, Venn Ottery, Devon, with the reception at Cadhay House and Gardens. 'Although we live in London now, we are locals to the Sidmouth/Ottery St Mary area in Devon and so we were already aware of Cadhay House before we got engaged. We chose it because it is simply a fairytale location! We also loved the freedom of being able to use the barn and gardens however we wanted to. We had a choice of churches within the Parish where my Mum lives, and St Gregory just had such a magical feeling when we visited. It's a very old church and very small, and it felt really romantic. We had 80 guests for the ceremony and dinner (including some small children) and an extra 20 for the evening. We took around 15 months to plan it, from choosing the venue onwards.'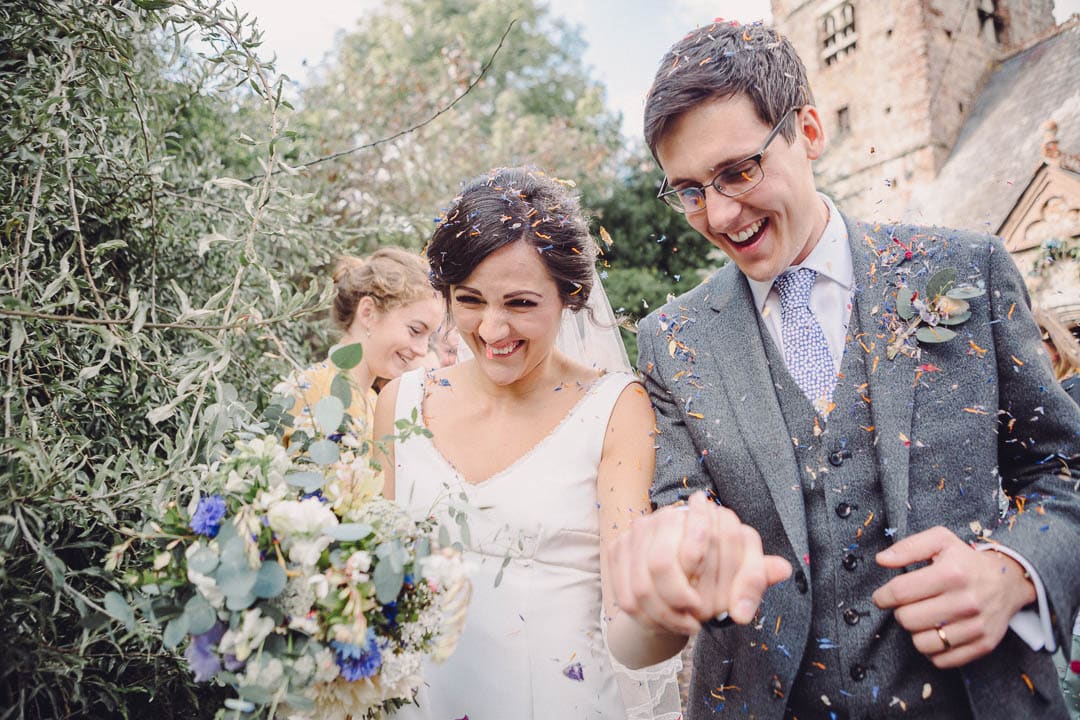 How they met 
We both grew up in Sidmouth (Devon), and we lived about 10 minutes away from each other without knowing it for years! But we didn't meet until a chance encounter through Alex's younger brother, who I went to school with. We had been together for 6 years when we got married.
The proposal
We were at home, just sitting in our kitchen and talking when he popped the question – home is where the heart is! We had been building up to getting married for a long time so it wasn't a big surprise, but a really lovely and personal moment for us. Then we chose my engagement ring together.
How did you allocate your budget?
The most money went on the venue, food and music. We avoided spending too much on smaller things like table decorations and stationary. We called in a lot of favours from friends and family!
Where did you splurge and where did you save?
We spent a fair amount on the band, as live music never comes cheap! And of course, the cost of hiring the venue. We also hired a tipi tent for our bar, which was a great addition and provided a cosy space on a chilly evening.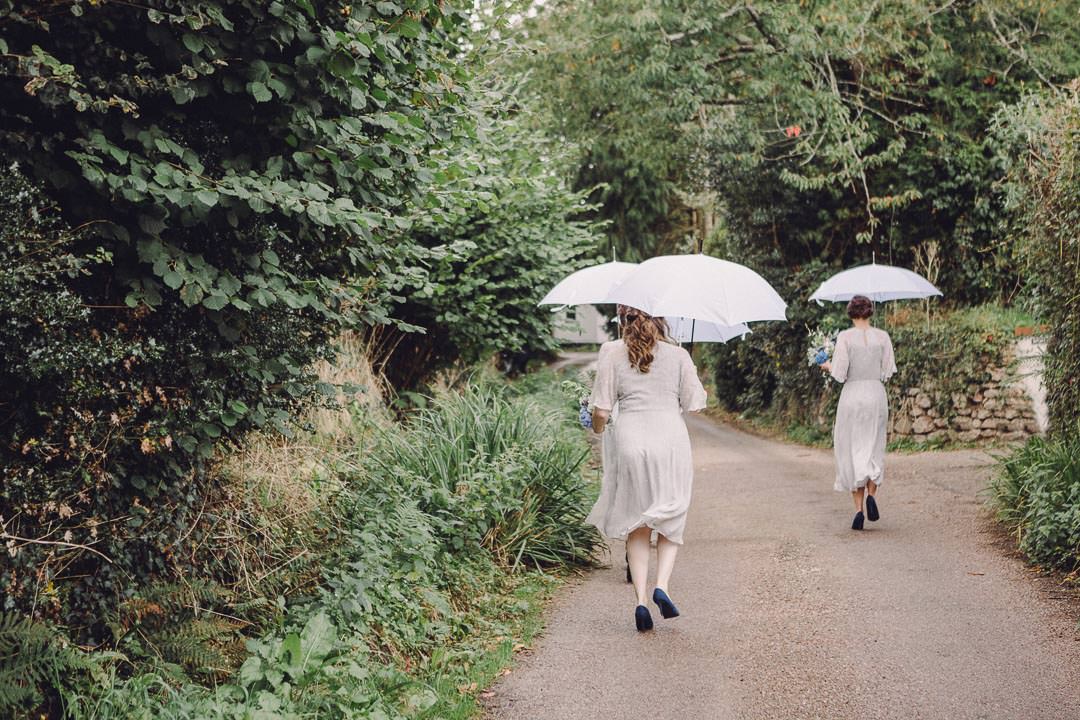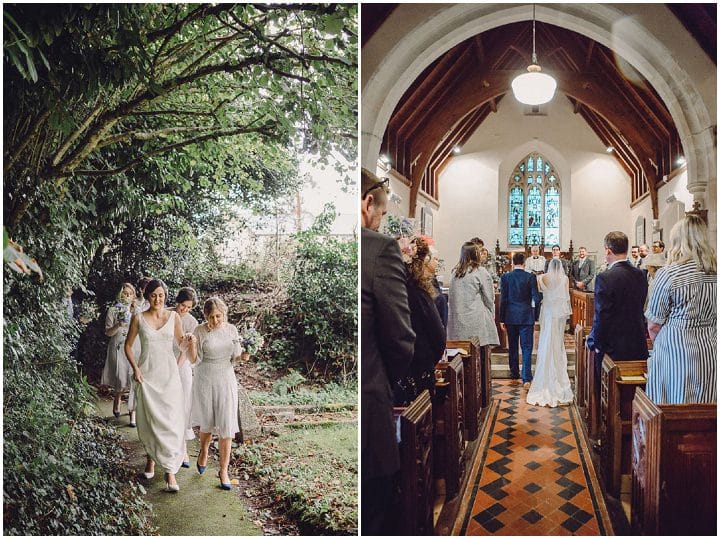 How did you choose your photographer?
We wanted a photographer who had been to Cadhay House before. So we looked at lots of wedding blogs from there, and we loved the photos that Jen (Jennifer Jane Photography) had taken of another Cadhay wedding. We went to meet her, and fell in love with her sense of humour and warmth.
The dress
My dress and veil were made by a family friend, which was really special because she also made my aunt's wedding dress and is an important person to our family. We developed the dress design together at regular meetings in my grandparent's house. It was a wonderful process to have the dress made using traditional techniques – lots of pins while I was wearing it! My hair comb came from a small designer in Germany who I found online – Blackbird's Pearl. My shoes were by Benjamin Adams.
The suit and bridesmaids
Alex's suit came from Reiss, and he was careful to choose a style that he can wear lots in the future. The bridesmaids' dresses were from Asos. I was pulling my hair out trying to find dresses which would look special enough for bridesmaids but also be affordable. When I found these online, I was so relieved that all the girls approved!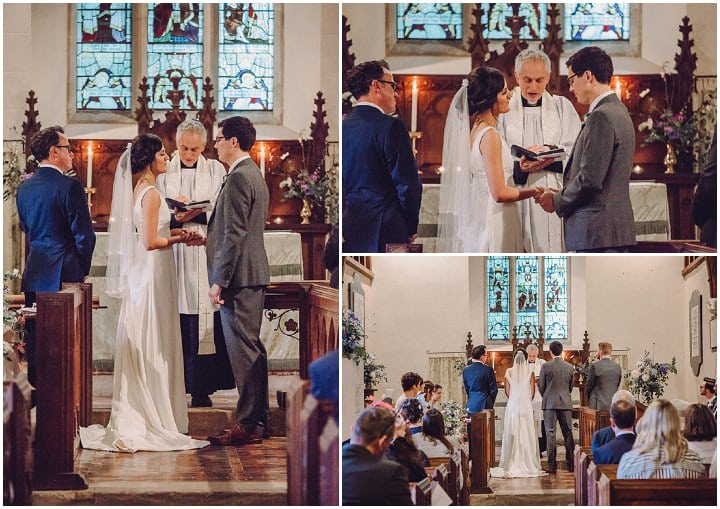 Theme or colour scheme
We didn't have much of a theme, other than generally wanting a rustic feel. I wanted some blues and purples in my flowers, but since they were being home-grown it wasn't possible to be really fussy about that – and I'm glad I wasn't.
Flowers 
My mum grew all of our wedding flowers in her vegetable patch over the course of the year leading up to the day, which was just amazing. We had a mixture of wild flowers and foliage, like sweet-peas, nigella and eucalyptus.
Decoration 
We decorated the barn with jam jars hanging from the beams. We wrapped them in lace and put false tea lights inside them. The tables in the barn and tipi were decorated with more flowers from the garden in vintage jugs and apothecary bottles.
Food
The Rusty Pig catered for us and they were open to all sorts of ideas – they didn't have a set menu. We had giant canapés with drinks, like spicy scotch eggs. Then we had slow cooked local beef, with a range of salads. Later in the evening Robin (chef) got his pizza oven going, which the guests just loved.
Wedding cake
Alex's mum made a really delicious 3-tier cake, with traditional white icing. The layers were chocolate, lemon and a traditional fruit cake. In a break from the tradition, we decorated it with a Lego bride and groom..!
Entertainment
A ceilidh band. This was the best decision we made, the guests absolutely loved it. It broke the ice for everyone and was so much fun.
Who supplied the stationery?
Alex is an artist, so he did the art for all our stationary and then had them printed.
Personal touches
So much of it was personal. The stationary Alex made; the jars we covered with lace; the signposts made by Alex's sister and her husband; my mum's flowers and mother-in-law's cake; the table favours – little pots of local honey which we filled and labelled ourselves… the list goes on!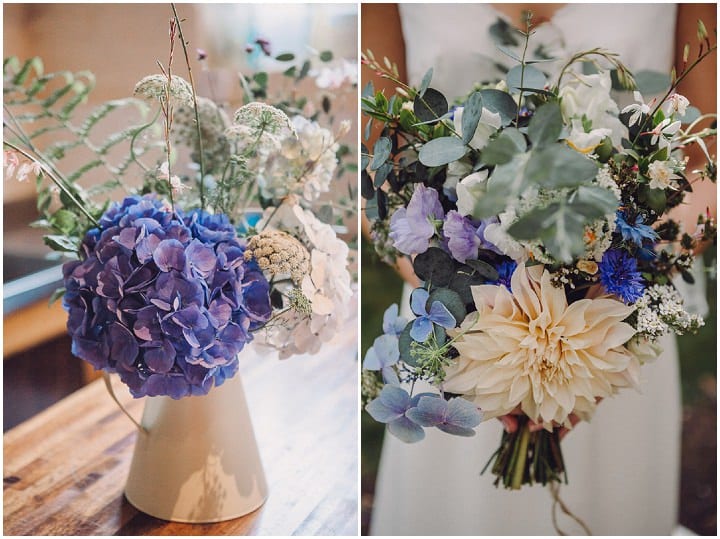 Special moments 
There were so many, but to choose a couple: My sister and Alex's brother sang a duet in church, which was really special to us. And our first dance, followed by all the dancing of the evening, was just full of so much joy and fun.
Advice for other couples
The day goes by in a flash, so we were really glad that we had our closest friends and family staying at the venue with us and we got to spend some quality time with them the next day, after the madness of the wedding itself was over. We would really recommend doing that if you can. 
Biggest surprise 
The thunder and pouring rain had been forecast but I was in total denial about that, so I was still surprised by it! We were both completely amazed by just how many of our family and friends went to huge efforts to help us put the day together.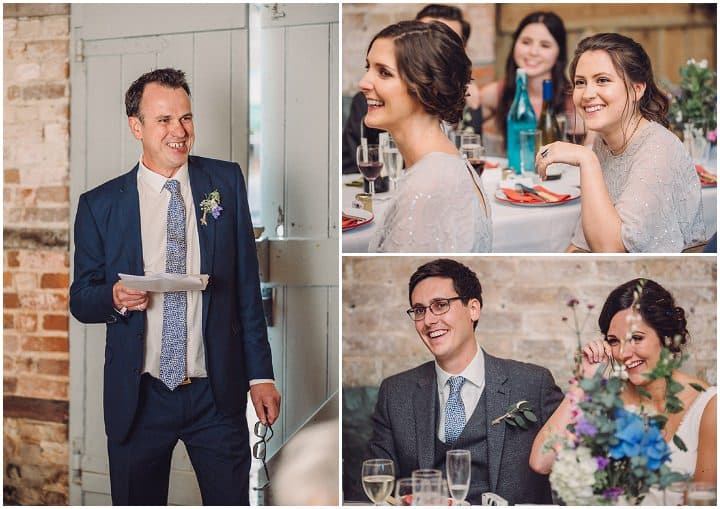 Supplier Shout Outs
For more information on Jennifer Jane Photography go to
www.jenniferjanephtography.co.uk / FACEBOOK / PINTEREST / INSTAGRAM / TWITTER
I'm Jennifer, based in Exeter, and I provide, Beautiful, romantic, light-infused, nature -inspired wedding photography for couples who are want a relaxed day full of natural moments that conveys the love and happiness of the day.