This afternoon we are all about wedding planning! January and February are the key months that couples really get down and get their wedding planning cracked. Whether you are newly engaged or getting married in the next few months, it's pretty likely that you are feeling a little overwhelmed by the lists of jobs to be done.
If this is the case, then I am about to introduce you to a wedding planning life saver (you can thank me later!) Zankyou is all you need to know when it comes to making your wedding planning that much simpler. Zankyou is an online wedding tool that also comes with its own super easy to use mobile app. It will help you plan your wedding, arrange your gift list, your RSVPs, create your personalised wedding website and fill your day with wedding inspiration and up to date wedding stories………Told you you would love it!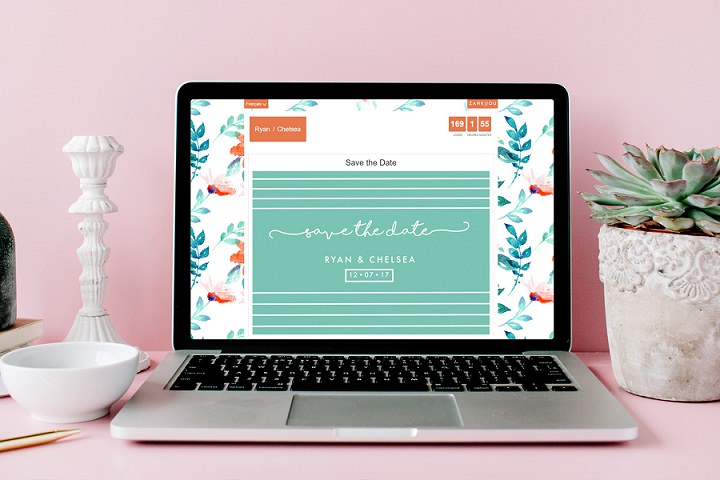 If you are organising your wedding, Zankyou can provide you the most sophisticated online and mobile tools to help you plan the wedding you really want. Our site helps you personalise your cash wedding gift list, build your wedding website, send "save-the-dates", set your seating plan and track RSVPs to name a few things. Zankyou also has the most inspiring online wedding content and a business directory built with the most exclusive wedding suppliers.
First a little more about Zankyou
'Zankyou is the leading website in Europe and Latin America. Each year we have more than 50 million visitors on our website and over 350,000 registered couples. Zankyou provides the most sophisticated online and mobile tools to help couples plan the wedding they really want, allowing them to fully customise their website, cash gift list, and guest list.
Zankyou also provides wedding inspiration, and a service directory with only the most exclusive wedding suppliers.'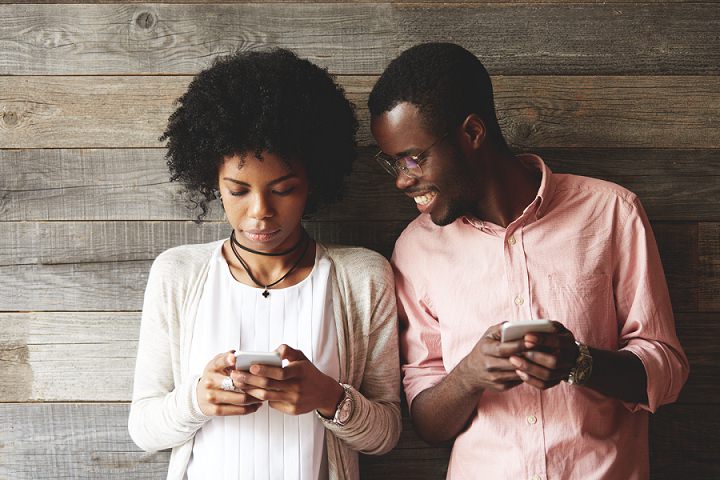 What made you start your business?
Zankyou was birthed into existence when our co/founders were trying to organise their wedding, and realised the difficulties that were present when trying to plan for their weddings. And in true entrepreneurial spirit, they decided to set up their own firm to help modern couples organise their weddings with incredible ease and joy.
When did you start?
Zankyou Weddings was launched in 2007.
Where are you based?
Zankyou is an international company, with its headquarters in Madrid.  Zankyou has a presence
in 23 countries, including the UK.
How would you describe your style?
Trendy, new age and sophisticated.
What is your biggest achievement so far?
Being the world's most popular wedding platform.
What makes you different to your competitors?
We are an international company, present in 23 countries, available in 9 languages, and guests are able to make gift contributions in 11 currencies, meaning anyone can get married, anywhere, with expert help right at their fingertips.
What do you enjoy most about your job?
Zankyou helps brides and grooms to-be from all over the world, meaning that every day is exciting as every wedding is special and unique.
What sort of couple do you think you attract?
Trendy millennials.
What would be your ideal wedding to work on?
We love being a part of different, multicultural and creative weddings each and every day.
Can you give me some information on your pricing structure?
Our website is completely free and the couples get 100% of their gift contributions directly to their bank account. Zankyou charges a service processing fee of 2.6 % plus 85p fixed cost per transaction
How I found using the site
To get a better idea of what Zankyou is about, I set up my own account and went about designing my own website, set up my own gift list and had a good play around with the whole site. I have to say I was super happy with the results.
Here are a few of the key points I noticed while have a good play around with the site:
The site is really easy to use, it is easy to navigate and super easy to follow the instructions.
Making your own personalised website is not only completely free, but lots of fun too. You can choose your own design, arrange your own guest list through it. You can also arrange your seating plan.
There are lots of options for sorting out your gift list. If you are looking for a traditional gift list you can choose from 100s of different brands, as well as style of presents, from modern, traditional, designer or experiences. If you are looking for cash donations, you can add in donations to holidays, charity or your house so your guests aren't just putting into one big money pot, which I really liked the idea of.
You can add in as many photos as you like into your account and add in details about the wedding.
There is a live chat option whilst you're making your website so someone can talk you through the process.
As well as working online, you can use the free App so you can access your own website, and the Zankyou directory at home or on the move.
There is a fully stocked supplier directory to make finding your perfect wedding supplier that much easier.
There are lots of new articles to keep you up to date with the best trends for each season.
Also lots of celebrity news
All in all I am really impressed with the app. I found it easy to use and there are lots of functions that can keep all your wedding planning in one place. I would highly recommend you get logged on and get your account set up! 
For more information on Zankyou go to:
www.zankyou.co.uk / FACEBOOK / PINTEREST / INSTAGRAM / TWITTER
This is a sponsored post