We are starting this cold and chilly Tuesday with a bright and cheerful Mexican Fiesta Themed Wedding courtesy of Philippa James Photography. Lucy and Paul wanted a fun-filled, laid back day that focused on their favourite things: Family, food and drink. After booking a mariachi band, the rest of the wedding's Mexican Fiesta theme followed naturally. With coloured ribbon, hanging decor, gorgeously bright flowers and so many bright and colourful details, this wedding is a joy to behold. I hope it has cheered up your Tuesday!
A chilled out, no-fuss, fun-filled day that truly reflected us as a couple!  Our favourite things in life are live music, good food, lots of booze(!) and fun times with our kids, family and friends – and we managed to combine all of those things into our perfect wedding day!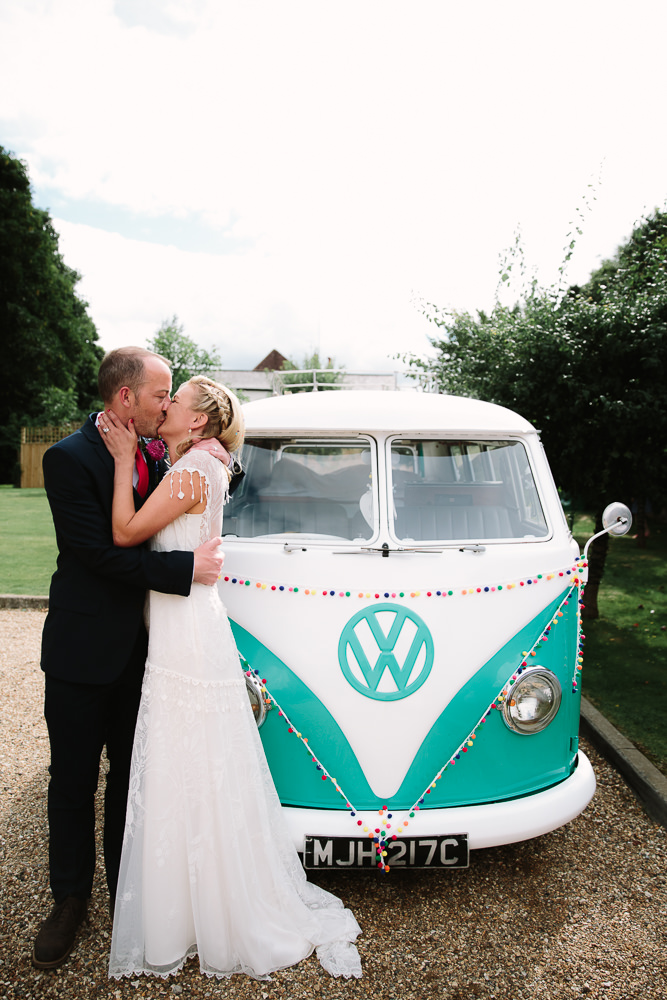 Lucy and Paul were married on 23rd July 2017 at Kings Chapel, Old Amersham in Buckinghamshire for both the ceremony and reception. 'We moved into the area a couple of years and have really made it our home for us and our two kids. We wanted somewhere that meant something to us – and we have spent many a night enjoying the many pubs and restaurants in picturest Old Amersham!  Originally we were looking for a pub venue for a very low key, non-weddingy event but that was proving difficult for the numbers we were inviting. We luckily stumbled upon the Kings Chapel which is a beautifully restored building in the grounds of the Kings Arms Pub and Hotel on Old Amersham High Street.  It meant that it was low stress in terms of planning as it was literally on our doorstep, plus all our friends and family had the option to stay or go home so a low cost, low stress option for all! We had 90 guest during the day including 25 kids(!) and another 30 or so in the evening. We got engaged on Christmas Eve 2015, booked the venue the following October and got married in the July – so about 18 months in all but we mostly pulled it all together in the 6 months leading up to it.'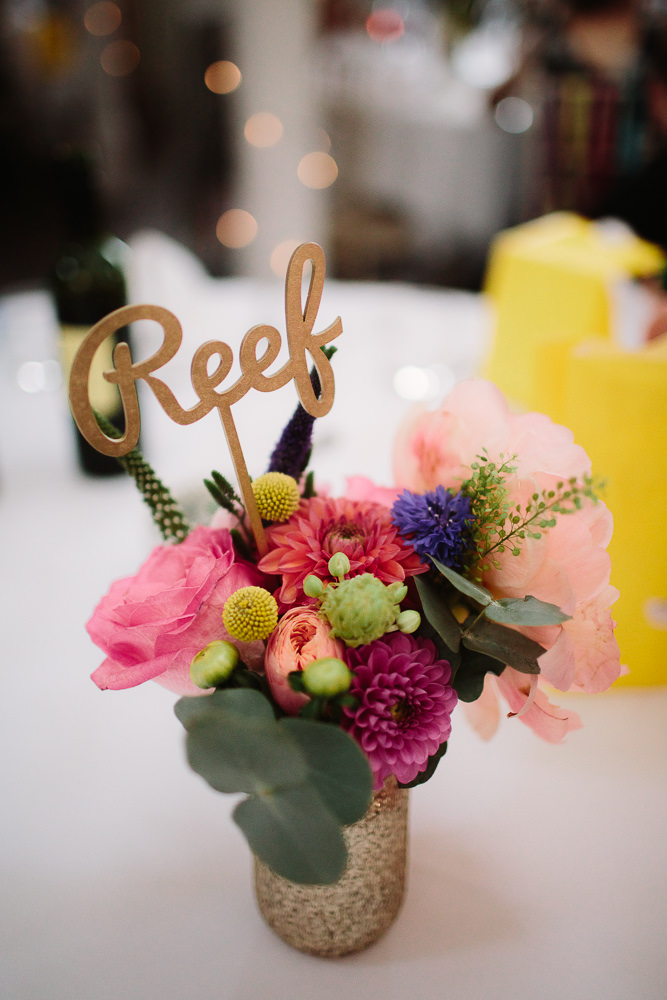 How they met
We'd both been divorced several years earlier and had one child each. It's difficult to meet new people under those circumstances so we gave Match.com a whirl!  Legend has it that I (Lucy) winked at him first but Paul sent the first message so we're even.  So it was all down to the Internet – or so we thought…  We soon discovered that there were a number of existing links between us – sliding doors style – that may have brought us together anyway.
The proposal
It was Christmas Eve and we went out with friends to a pub.  Friends dared us to sing karaoke which is completely out of our comfort zone(!) so we said we'd only sing if they had a particular song, thinking there's no way they would.  But they did so we 'sang' our version of Jonny Cash and June Carter's 'Jackson' much to the amusement of our friends and the rest of the pub.  Later that night, back at home Paul said we could open just one present – mine was a massive box which had several other smaller boxes inside until I discovered a tiny box with the ring!  Jackson was our recessional song at the wedding ceremony – played by a mariachi band and not by us!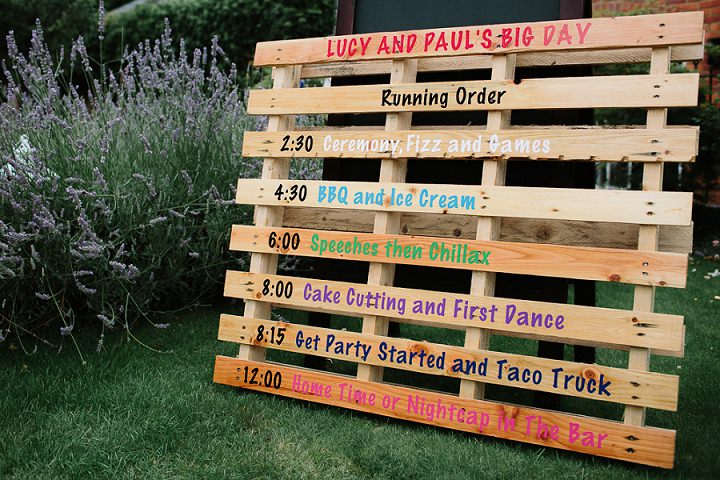 How did you allocate your budget?
We spent around £12k
Where did you splurge and where did you save?
I was always keen to have a free bar so we ensured there was a good flow of Prosecco, wine, beer and soft drinks all day – we also got in a barrel of local craft beer that the boys could help themselves to.  I also booked me, my bridesmaids, my daughter and my Mum into the Town House the night before the wedding. We spent the evening before chatting over drinks and food and other friends popped in as well.  We all got ready there in the morning too.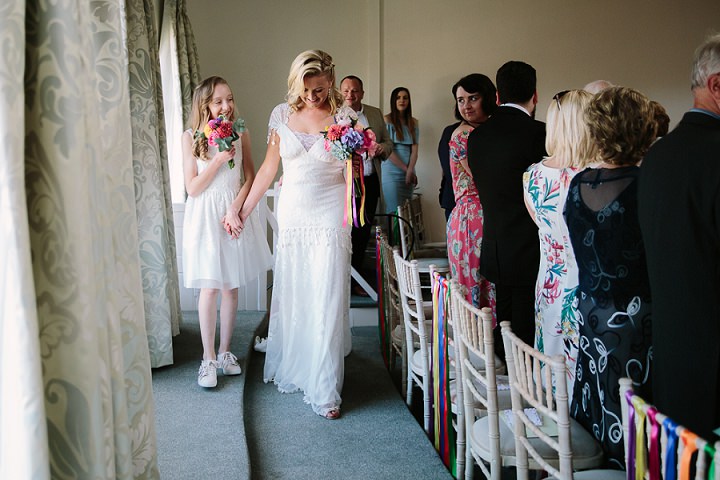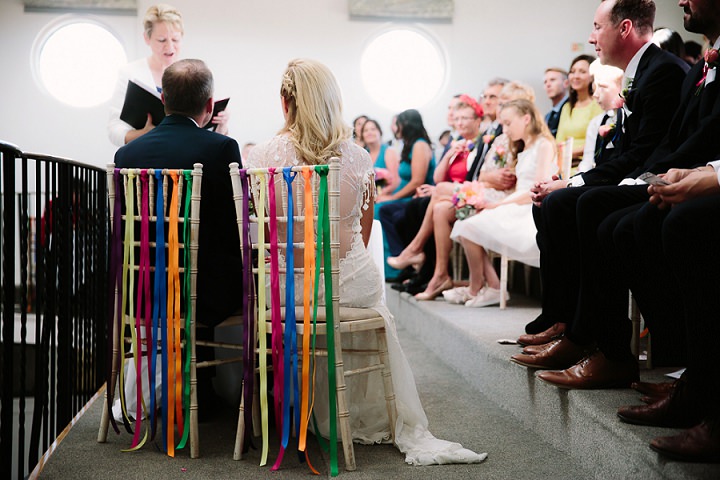 How did you choose your photographer?
I've loved her alternative, relaxed style for years.  I've worked in events for the whole of my career, many of which were managing corporate events and weddings.  So, we traded our skills – I worked as Philippa's wedding co-ordinator in July for her wedding and Philippa covered my wedding.  She sent a little montage of shots shortly after the wedding which was absolutely lovely and we're currently looking through the full collection to choose our favourites to be printed.  I fear it may take a while as there are so many gorgeous shots.
The dress
My dress was by Claire Pettibone, bought at Ellie Sanderson's outlet boutique in Beaconsfield and paid for by my lovely Mum. My shoes were block heeled gold sandals from Miss KG – so comfortable, I danced all night in them.
The suit and bridsmaids
Paul's suit was Ted Baker, shoes were Barbour, the bridesmaids dresses were by Eliza & Ethan and bought from Pure Couture in Beaconsfield.  The little girl's dresses were from Monsoon.
Theme or colour scheme
'Mexican fiesta' was a sort of theme – we didn't want a stiff colour scheme and Paul had one stipulation – a mariachi band (no idea why) so we built on that and added a Taco Truck for the evening food!
Flowers
I absolutely loved the flowers.  Joely from Ambience Styling did all the flowers and styling at the venue.  I gave her a vague brief (bright colours and peonies) and some pintrest images and she came up with the rest.
Decoration
Colourful hanging paper lanterns, Mexican inspired, tassle bunting, gold vases with flowers and gold table signs.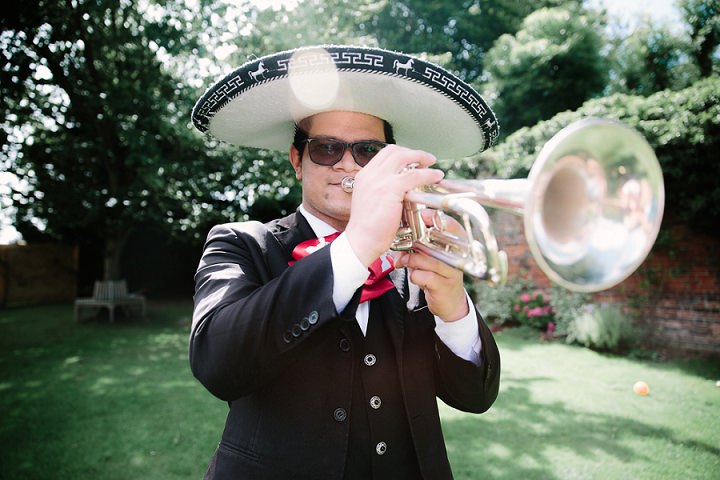 Food
Posh crisps straight after the ceremony(!) – cheap and cheerful but hit the spot with a cold beer in the Summer sunshine – plus it wasn't long until the BBQ. The main mean was a BBQ – lovely fresh burgers in brioche buns, local sausages and chicken, grilled halloumi, big jacket potatoes and lots of delicious accompaniments.  Pudding was Italian gelato from our kids' favourite ice-cream shop in Berkhamsted – Marios – served from an authentic vintage ice-cream van called 'Elsie's' Evening food was from the 'Taco Truck' which went down a storm.
Wedding cake
Our very good friend Fiona made it for us as a present. It was absolutely stunning and delicious.  We cut it and served it shortly after the evening guests arrived.
Entertainment
Mariachi Kings played us out of the ceremony and during the drinks in the garden – they were brilliant. An amazing band called Riptide played in the evening – everything from the Beach Boys to Mumford and Sons – they had everyone up dancing from the first song to the last!  Both bands were booked through Alive Network.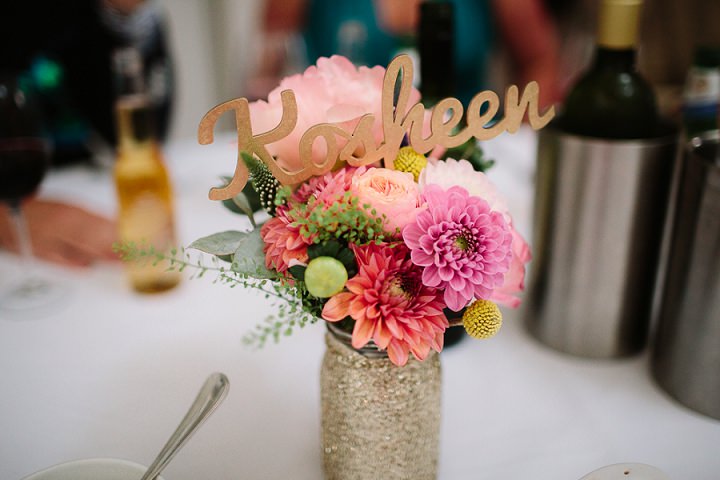 Who supplied the stationery? 
Feel Good Invites did the invitations, order of service cards and table plan for us.
Personal touches
In the spirit of planning a stress-free wedding we kept DIY projects to a minimum!  It was enough to be co-ordinating the day without adding to it by getting crafty!  Paul's parents very kindly agreed to make the 'order of the day' sign and did an amazingly professional job!  Our dear friend Dan agreed to drive the boys to the venue in his VW Campervan which he decorated in all the same bright colours of the day.
Special moments
Walking down the aisle with my daughter was a very special moment – she really took the lead and helped calm my nerves before walking in.  The first dance was very special as well – it was Oceans by Twin Atlantic, one of the first bands we saw live together and the song means a lot to us.  The band agreed to learn it in advance – and although no-one else knew the song and dancing in front of everyone could have been highly uncomfortable(!) it was the realisation of how far we'd come, how grateful we were to have all our friends and family there supporting us and sheer relief that everything had come together that I will remember forever.
Advice for other couples
Not to get too stressed out over it – it's just one day!  Yes you want it to be lovely, and memorable, and you want to look back at the photos and be pleased with what you see but try to focus on the meaning behind it rather than the aesthetics. Easier said than done these days I know! Oh and try not to obsess over the weather.
Biggest surprise 
Maybe not a surprise but more of a relief!  After a brilliant June and early July, the weather took a turn for the worse and from two-weeks out the forecast was all day rain.  Our chilled out, fun-filled wedding day was predicted to be a wash out. I tried to remain calm and heed the advice that it didn't matter but it did and I had a tantrum a couple of days before. I needn't have worried – although a bit grey and overcast in the morning it stayed warm and almost completely dry all day – except a little shower during the meal.
Supplier Shout Outs 
For more information on Philippa James Photography go to
www.philippajamesphotography.co / [email protected] /  FACEBOOK / TWITTER  / INSTAGRAM / 07968 501 851

[jprel]