Happy Monday everyone and how are you all today? I hope you all had a wonderful weekend? Mine was great, Nik and I actually managed a night out together on Saturday night for a friend's birthday, the first night out together since September! Sunday was spent at one of Dexter's friends birthday parties, so a busy one all round. Today we have this gorgeous backyard wedding to share with you. Alisha and Lance were married on 17th October 2017 in Kaysville, Utah with 50 guests. The day is filled with so many personal details and the most gorgeous of ceremony. Here they involved not only all of their guests but their son too, making sure his role was as important as theirs in the ceremony. Big thanks to Meghan Hess for the lovely images.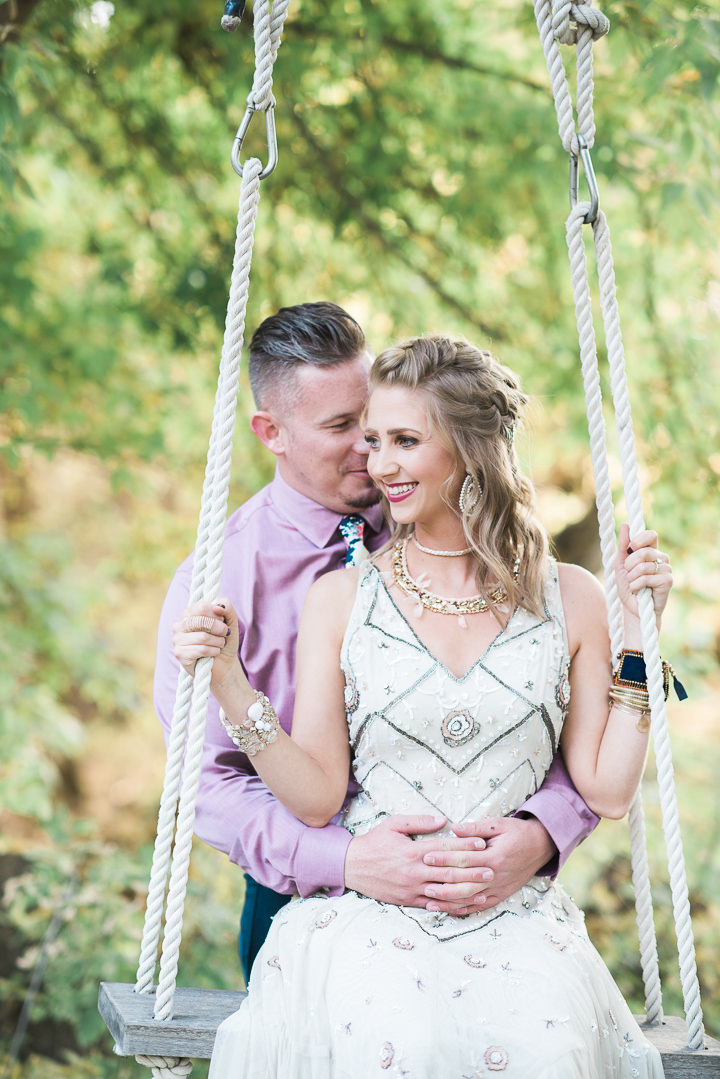 More information from Megan the photographer
Meeting on an online dating website, Lance & Alisha dated on and off again for 7 years together before they finally made it official and tied the knot. They didn't spend all those years together but always made it back to each other. Eventually realizing that they are meant to be together, they knew it was time to invite their closest family and friends to their intimate backyard wedding.
They are outdoorsy people through and through. To propose, Lance & Alisha hiked to a hidden waterfall where he surprised her with a gorgeous gold & diamond ring.
Every detail of their outdoor boho wedding was absolute perfection. The bride styled and decorated with the help of her mother and two sisters. It was important to her to have their wedding showcase her personality & relationship story with Lance.
Alisha & Lance's ceremony was all about joining a family–not just two people. Yes, on paper, two people joined legally but, for them this was much more. Guests whispered love and good luck wishes onto the rings as they passed them around before finally making it back up to the bride and groom during the reception. Before Alisha and Lance read vows to each other, they read their vows to their son. I loved how they involved him and made sure he knew that he is important to them. Together all three family members tied a unity knot to represent their lives intertwining and forming as one.
After the ceremony guests enjoyed hot chocolate, tea and an assortment of delicious desserts. Dancing and a sparkler exit ended the perfect night.
Supplier Shout Outs
For more information on Meghan's work go to
www.meghanhessphotography.com /  [email protected] / FACEBOOK / PINTEREST / INSTAGRAM
Hi! I'm Meghan Hess and I am the photographer and owner of Meghan Hess Photography. I am based in Utah (USA) but enjoy traveling anywhere love takes me. I don't just "take pictures", I love to tell stories. My style is true to color, bright and timeless photography.