Happy Saturday everyone and MERRY CHRISTMAS!! Now we are well into December I am SO excited for Christmas. Our Christmas celebrations started a couple of weeks ago, so we are well into the Christmas spirit in our house. To celebrate all things Christmas, for the next three weeks we will be looking at different christmas topics in our Boho Pins feature. This week we are looking at Christmas Decorations. We put our tree and decorations up last weekend, but I still want to buy more and more decorations, I think I'm becoming obsessed! So this post has been a great one to put together. From alternative Christmas trees, to DIY projects, there is something here for everyone! Enjoy!
Image Source: How cute are these mini Christmas trees in bottles, I need these in my life!
Image Source: I have been doing a lot of crafting with Dexter so far over Christmas and I know he would LOVE to make this.
Image Source: This idea is a great one for anyone looking for an alternative Christmas tree.
Image Source: LOVE this!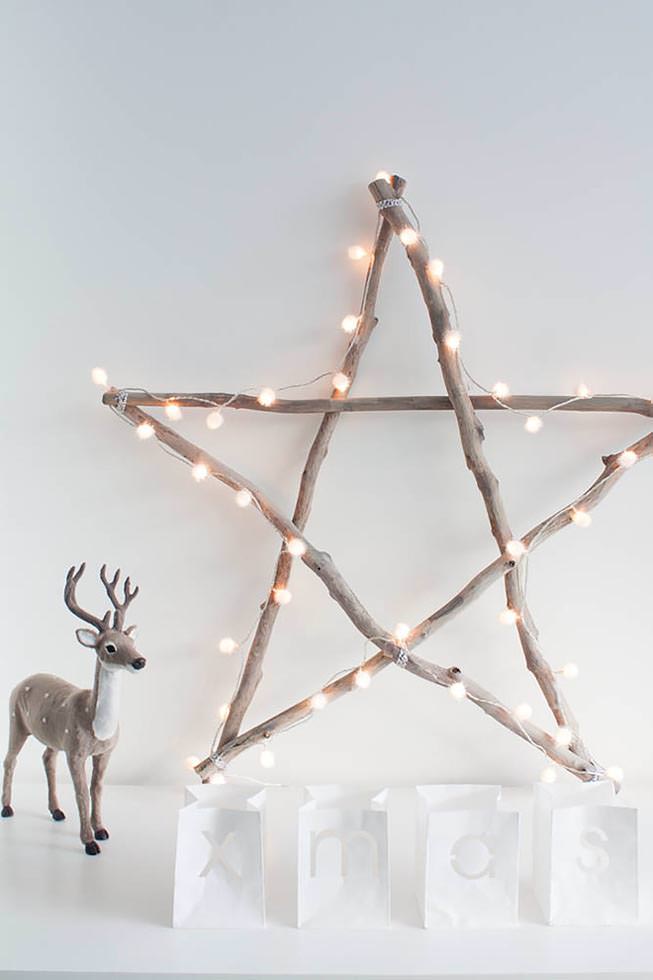 Image Source: So simple to make but so cute and stylish
Image Source: Such a fun idea. When you have young kids at Christmas some times you just have to suck up some of the decoration idea and go with it. Dexter would love this!
Image Source: Super stylish, this table set up and hanging decoration look AMAZING
Image source: Another stylish design, and super classy
Image Source: Outdoor lights like this aren't everyone's cup of tea, but I think if you don't go overboard and keep it simple, they can look great.
Image Source: This would be quite a big DIY project, but the results would be amazing!
PIN ME
FOLLOW ME ON PINTEREST: