We talk a lot about wedding entertainment here on the blog, as it really is one of the most important aspects of your wedding day. Making sure your guests are entertained and kept occupied is super important to a successful wedding day. Bands and DJs are great and a fab way to get the party started, but what about a few alternative ideas? On todays Boho Pins I have collected together a few of my favourite alternative wedding entertainment ideas. From fire eaters to silent discos, there is something here for everyone! Enjoy.
Image Source: Photo by Nicola Thompson  – Silent discos are big news in weddings right now and such a fun idea for keeping the guests entertained and the noise levels down
Image Source: Photo by Cotton Candy Photography – For a fun village fete themed wedding, why not hire a 'Beat the Buzzer' game, so much fun as you can see from these two wedding guests.
Image source: Photo by Dan Hough – Hiring a mini casino can be SO much fun for your guests, especially if you give them drinks tokens as prizes!
Image Source: Photo by All You Need Is Love Photography – Why not include some amazing Capoeira dancers into your entertainment and wow your guests.
Image Source: Photo by Nicola Thompson  – Why not add skittles to your festival wedding entertainment.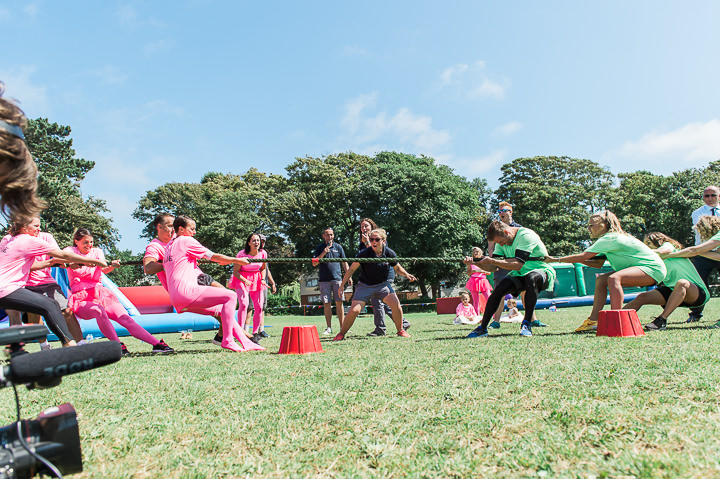 Image Source: Photo by Joanna Cleeve – A tug or war is a fantastic way to bring the guests together and instill a sense of competition and fun into any wedding reception.
Image Source: Photo by Jade Mcguire – Bringing in fire eaters is an exciting and dramatic addition to any wedding entertainment
Image Source: Photo by Nicola Casey – Coconut Shy anyone!?!
Image Source: Photo by Christian Michael Photography – It doesn't matter if you are a child or an adult, everyone loves a bouncy castle at a wedding!
Image Source: Photo by Gareth Newstead  – Let your wedding end with a bang with fireworks, the perfect way to end any wedding.
PIN ME
FOLLOW ME ON PINTEREST: