This afternoon we have something very special for you, a wildly atmospheric waterfall shoot all the way from the , The Inn at Kulaniapia, located on the tropical paradise island of Hawaii! This secret location played backdrop for a deep, dark and moody collaborative shoot, where the main theme of the creative styling was the colour black. Unusual and full of adventure, the objective of this showcase by planner Sara from Jot Weddings, was to create something to inspire the unconventional bride. She also wanted to uncover the unknown beauty of Hawaii that most of us wouldn't associate with the bright, sunny island.
Moody waterfall shoot at a hidden gem venue on The Big Island. Wild, free and adventurous inspiration for couples that want to experience something unique for their special day. 
More from Sara about the shoot
We have so much hidden talent on The Big Island and places most don't consider beyond our white sandy beaches. I really wanted to showcase somewhere that couples don't often consider when Hawaii comes to mind, and this venue was perfect!
Living in Hawaii, we are surrounded by bright, colourful tropicals – which we love. However this time, I I wanted to go moody and incorporate black as the main colour – black cake, black a-frame arch, black candles, dark foliage, but also keep it romantic with soft fabrics, blooms and green foliages. And then of course I found the most amazing blue love seat and had to throw that in for a pop of color!
Living on an island, we have limited resources, so we are constantly forced to get creative with what we have available to us. For the first dress, this was my wedding dress 11-years ago. Authentic vintage! And for the second dress, Gracia worked with Taleah Smith to create something that complimented the waterfall – we wanted breezy and flowing for a touch of blush. On the way to the shoot, I picked up my sister's cowhide rug from her living room, and stopped at a historic home in Hilo to grab a vintage steam trunk that I found on Craigslist. This made the perfect cake table! I love couple's that want something different and this shoot was to inspire them. I really do feel we accomplished that.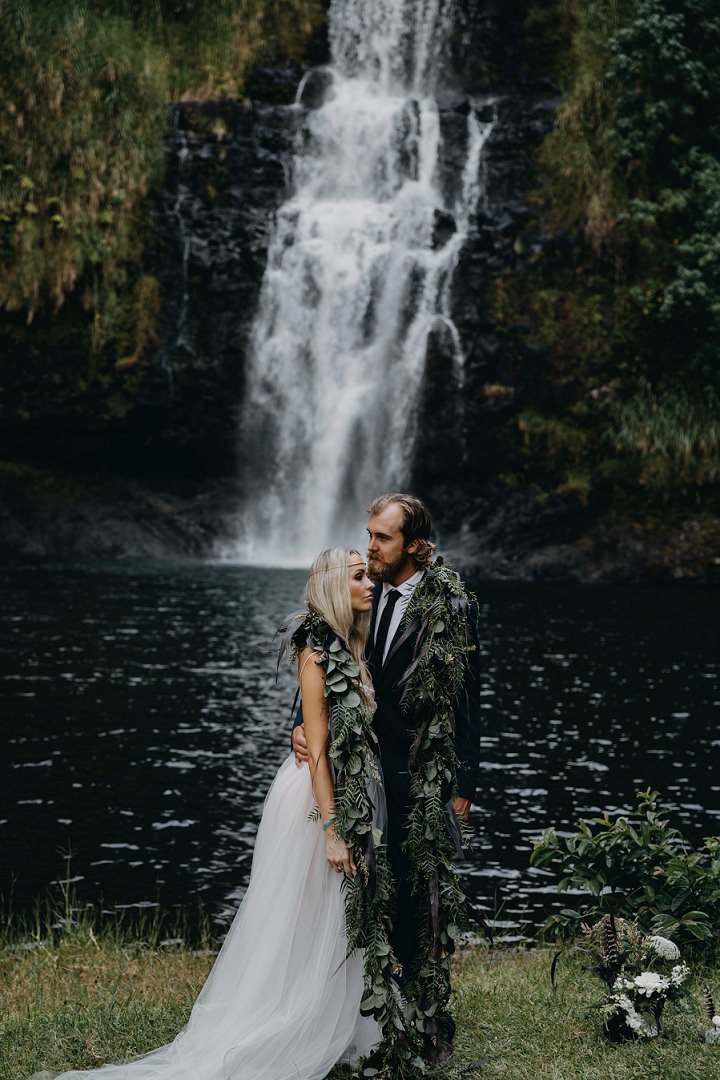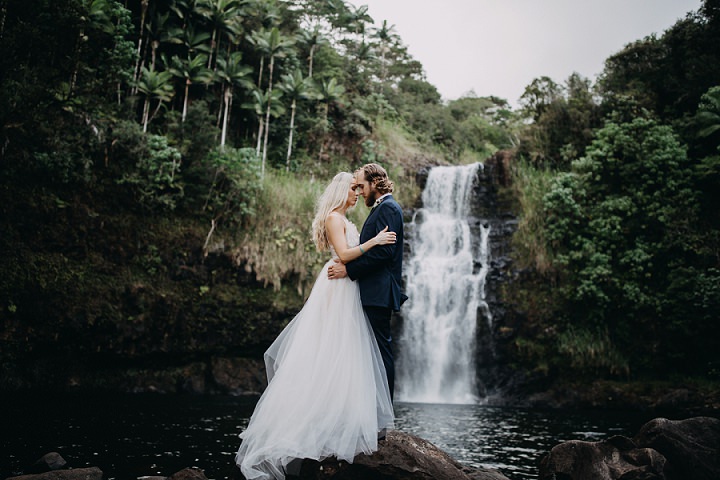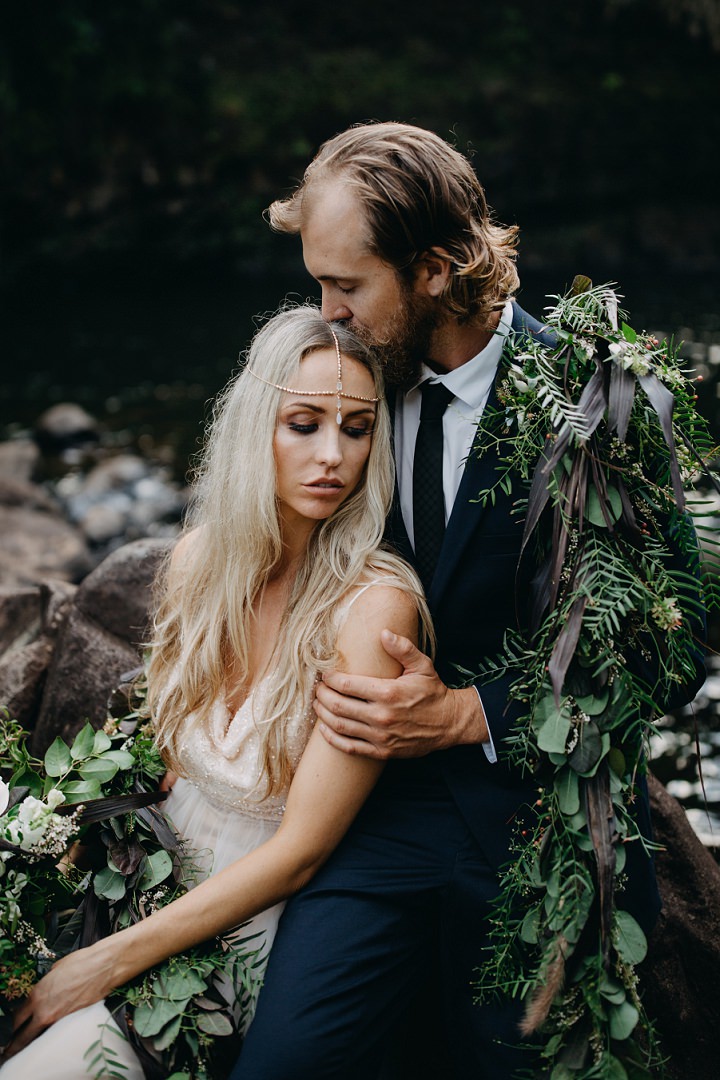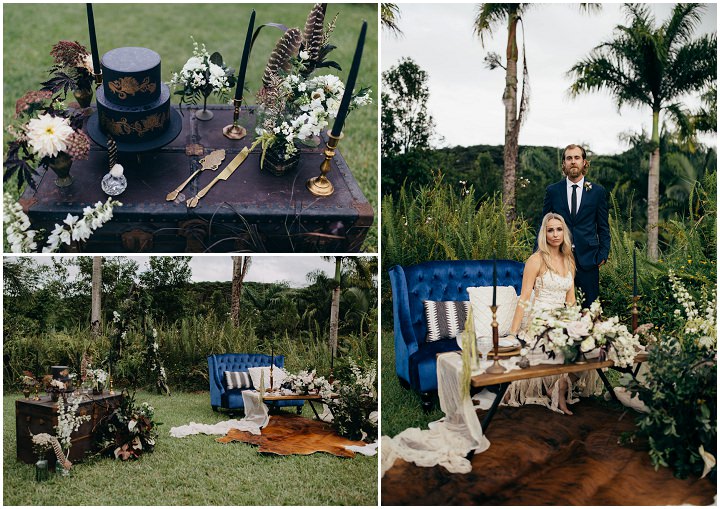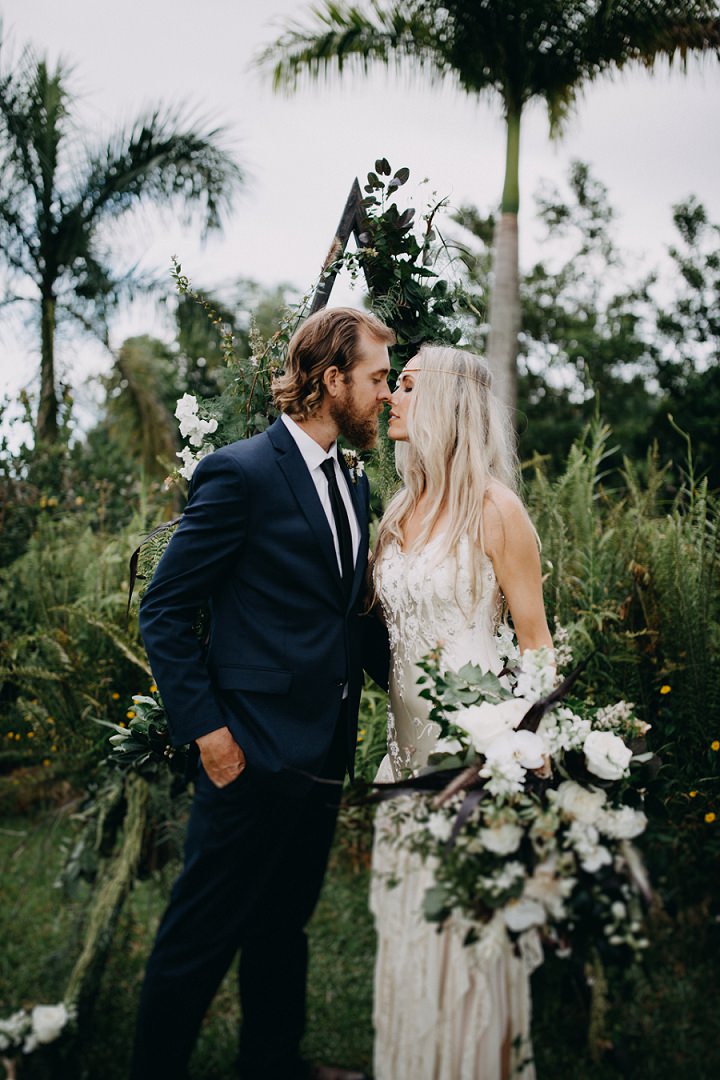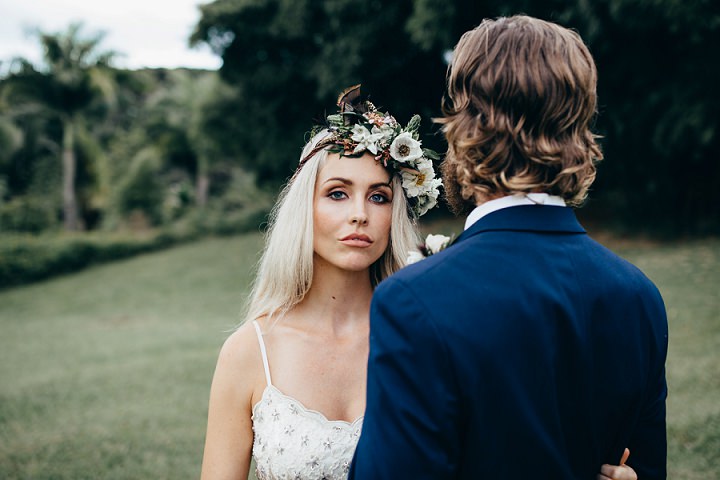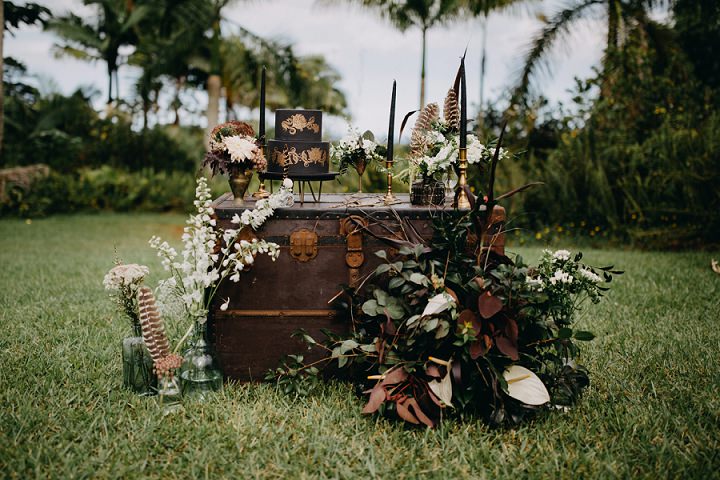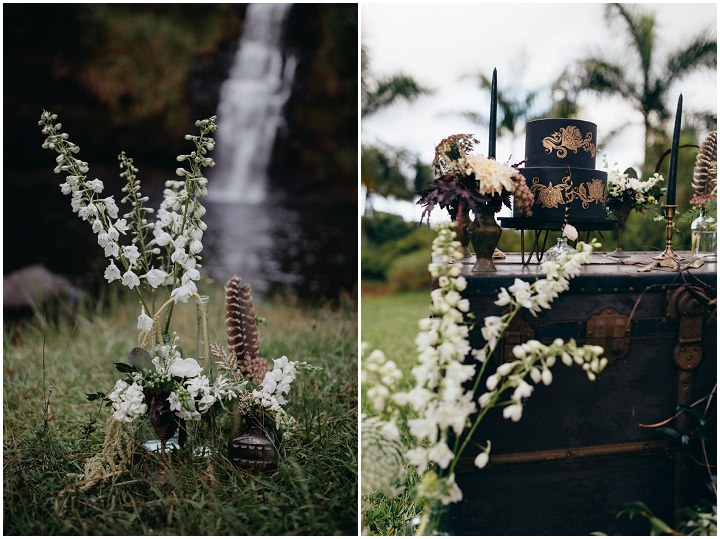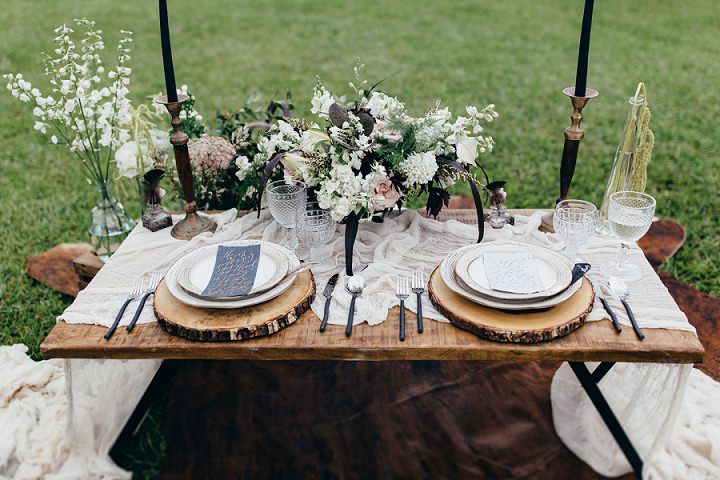 THE TEAM THAT MADE IT ALL POSSIBLE:
For more information on Jot Weddings work go to:
www.jotweddings.com / FACEBOOK / PINTEREST / INSTAGRAM