This afternoon we have some very wise words of advice from the guys at Diamond Heaven. We are now coming up to prime wedding proposal season, with Christmas and New year being THE most popular times for couples to get engaged. But there are so many things to consider before the proposal takes place, both for the proposer and the person being proposed to. This afternoon Diamond Heaven are here with some great advice, to make sure the proposal gets you the desired outcome!
How to Pull Off A Successful Seasonal Engagement
Autumn and Winter make beautiful times of the year to propose to your partner and making sure it goes perfectly is essential. Read our blog for our top tips
Being in love is beautiful and the transition into Autumn and Winter present the perfect opportunity to make the most of those warm, cosy feelings. Finding the person you want to spend the rest of your life with is amazing and, now that you've found the love of your life, it's time to consider your proposal. You want this to be a once in a lifetime experience, so it's essential you get it right! To offer you a helping hand, here are some top tips for pulling off your seasonal proposal.
Be 100% sure 
At this point in your relationship, you know your partner even better than they do but, when it comes to marriage and proposals, don't simply rest on assumptions. As a couple, you'll talk about most aspects of your life from your favourite foods to your most hated cheesy pop songs, with getting married thrown into the mix somewhere along the way. Without making it too obvious as to give away your intentions, you want to ask the essential questions that will help your seasonal proposal go without a hitch. Queries such as "what do you think of public proposals?" or even "if you could be proposed to anywhere, where would it be?" will give you the solid foundations on which you can begin to plan your day on. Keep in mind that, due to the time of year, there will be a number of other exciting events coming up, so avoiding a clash is key here.
Get the formalities out of the way 
The majority of people will feel a little flip in their stomach or a tremble of the knees at the thought of even discussing marriage with their partner's parents, let alone asking for their blessing. Although this custom can be seen as relatively dated and, in some cases, slightly disrespectful to their other half, it all depends on your unique situation. If your partner has quite a close relationship with their family and tend to do things in a traditional manner, asking this question is probably a safe move. If not, simply rephrasing the question in a more conversational manner can work just as well! In short, you want to reassure them that their child is going to be happy and safe for the rest of their life, one which will be spent by your side as their spouse.
Consider your budget 
De Beers once set a standard for how much you should spend on an engagement ring, one which basically equated the cost to one month's wage. However, this is not necessarily the case in 2017. On average, a monthly wage comes in at around £1,990 which could buy an ample ring to make your partner swoon. However there's no need to feel pressured into saving for half of your life as most Brits will only spend around £1,650.00 on their ring. The main thing to keep in mind is that the ring is only part of the proposal experience itself. Your budget can also be spend on a seasonal location, the way the ring is presented and any other personal touches that will create the most memorable moments for you and your partner.
Choose the right ring
Your partner's engagement ring is one of the few pieces of jewellery that they will wear everyday for the rest of their lives, so making an excellent choice is essential. Starting with the basics, you'll need to know their ring size which can easily be done by sneaking a ring of theirs away to use on a guide, or even by asking them directly. Whether it's a Solitaire, Halo or Trilogy, you should have a rough idea of the ring style which they favour the most. Browsing these online is a great idea for those seeking optimum secrecy but nothing beats heading in-store to browse a range of pieces. If you're set on a seasonal engagement, you could also consider incorporating coloured diamonds or even a rose gold band as part of the ring to commemorate the beauty present at this time of year.
Don't get too carried away 
Although the build up to your proposal will be one of the most nerve-wracking yet exciting times in your life, it's best to take caution when it comes to spilling your secret. It's a given that a few select people will be in on the event as it's a hard thing to pull of completely on your own! However, make sure that you can put all of your trust into these individuals as the last thing you want is your soon-to-be fiance to find out before the time is right. Steering clear of social media is also something to consider; posting a cheeky Snapchat of the ring to your story or showcasing sneak previews on Instagram is only going to backfire if your friends and followers are connected to your partner. Just using your common sense should be enough in order to make your proposal the best, most personal surprise possible.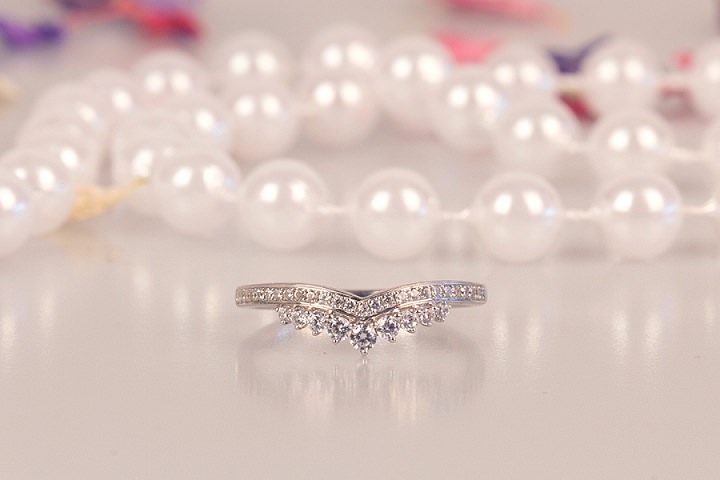 If you're thinking of proposing to your partner in the upcoming months and want some all-important advice on choosing the right engagement ring for your loved one, Diamond Heaven are here to help.
For more information on Diamond Heaven go to
www.diamond-heaven.co.uk / www.diamond-heaven.co.uk/dh/blog / FACEBOOK / PINTEREST / INSTAGRAM / TWITTER

[jprel]