Back in June Matt and Andy of Greyeye Photography launched a competition on the blog to win a  Lifestyle Portrait shoot  which can be see HERE. They left it open for a few weeks and after a Huge response they picked a winner. Today I get to share with you the winning couples shoot.
What makes this shoot so special though is that what started off as a Lifestyle shoot actually turned into an Engagement shoot as a week before the shoot Chris proposed to Laura, so a Massive congratulations to both of them!
Thanks once again to Matt and Andy for the kind offer fo the competition, if you want to feature a competitonon teh blog do get in contact with me
[email protected].
So here is the full shoot, and a very happy Laura!
Full names:
Laura Cutress and Chris Parker
How did you meet?
We met on the first day at Sheffield University in 2007, when we were both moving into our hall of residence. We were next door neighbours, though as Matt and Andy pointed out, I was literally the closest girl to Chris! I won him over with a handmade birthday cake shaped like a castle, Nandos and cheap student nights out, and he dragged me to Rowing training at 6am in the morning. Pretty soon we were inseparable.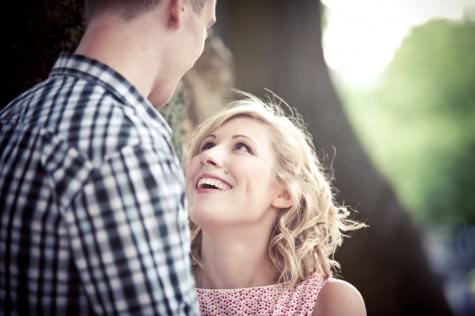 Tell me about the proposal
We had previously discussed getting engaged, and had browsed rings but I think Chris wanted it to be a surprise so was keen to keep me away from the subject. One Saturday we bought tickets to see Romeo and Juliet in an open air theatre in the Peace Gardens, Sheffield. We took a picnic (unromantic meal of cold pizza, chicken drumsticks, homemade toffee popcorn and a bottle of water), and spent most of the play giggling at the silly costumes or me explaining the storyline to Chris. As we packed up to leave Chris gave me a hug as I was cold but said 'I want to give you something else too'. The next thing I know he is on one knee. Now, as you can see from the pictures, you will understand that him being on one knee = us being equal height. This made me laugh, and then when he produced a ring I had hinted at weeks ago I just dissolved into giggles, kissing him and saying 'Really, there's people watching, there's people, people are watching!' Then he started laughing and had to ask me AGAIN to get me to answer. Then I realised I was probably giving him a minor heart attack and said 'of course I will!' Cue me practically skipping out of the peace gardens all the way home, much to the amusement of every drunk Yorkshire-man trawling Sheffield town centre at 10pm on a Saturday night. On the way home Chris explained to me that he had spent all afternoon trying to get hold of my parents to ask my dad his permission (my dad is a scary man, kudos to him!), but my parents were on holiday where there is no mobile signal. I should have guessed when my mum, standing in the only spot where they get signal, text me to ask 'Why do I have a missed call from Chris?'. Stupid Laura, I really was walking around in a bubble that day it seems. Even when he legged it out of our flat on his phone to 'check the washing' I didn't suspect anything. Eventually he spoke to my dad, who clearly gave him his blessing. We have finally finished visiting family etc, and it is gradually sinking in that I get to spend the rest of my life with my best friend. It is an amazing feeling and it still hasn't hit me completely!
Tell me one the thing you love most about each other.
Laura Says: Chris is so laid back and keeps me sane even at the most stressful times. He can make me laugh just with one glance and is always there to support me. He NEVER complains about my cooking and is so similar to me, we never argue about wanting different things.
Chris Says: I love the way Laura is the other half to me, she keeps everything running smoothly and will always help me. Best of all, she gives amazing cuddles.
Date of E shoot:
30th July 2011
Location of E shoot:
Mappin Street, West Street and the Damflask reservoir, Sheffield.
Tell me a bit more about your shoot with Matt & Andy.
To begin with, I was incredibly nervous and automatically tutted at Andy when he took a photo. It was my normal reaction to having a photo taken as I hate it but quickly realised that taking photos was the whole point of the shoot. Thankfully, Matt and Andy just let Chris and I be ourselves, geeky jokes and all, and were great at helping us to relax. In the end we had an amazing time, and I remember Chris and I coming home and saying that even if we didn't like the photos, we laughed so much it was completely worth it. As it turns out the photos are just incredible and we are finding it hard to choose our favourite – we never should have doubted them! They really are top class guys and there is no question that they shall be the people photographing our wedding.
Date of wedding:
September/October 2013
Location of wedding.
Who knows! Sheffield somewhere we hope.
Do you have a theme or colour scheme?
I'm not sure we are going for a certain theme, as we really just want to have a fun, relaxed wedding where everyone has a great time and we can celebrate our love with our friends and family. We would like to hold the ceremony and reception in the same place which is close to the peak district or a green area of Sheffield, and are keen to be as far from the generic hotel package as possible. We like rustic, natural type colours and are more interested in what the food and cake taste like than what it looks like! I plan on DIY-ing the majority of our stationary etc, as I love being crafty and look forward to planning everything from scratch.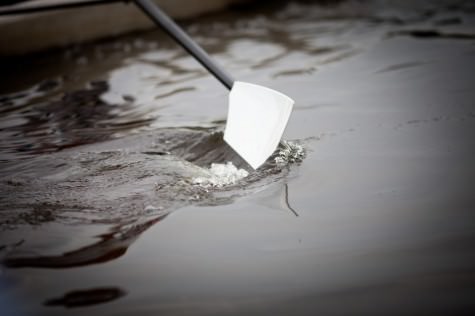 What bit of the wedding are you looking forward to the most?
Chris says: I'm looking forwards to having good food and great people together all in one place to celebrate with us, and finally being able to call Laura my wife.
Laura says: I'm looking forwards to having my '27 Dresses moment' and see Chris when he turns to look at me walk down the aisle. I can't wait for my dad to give me away, and to welcome both of our families in the same place. Our families live all over the country and have never met, and I know that there will be so much love in the room. Also, our first kiss as husband and wife!
For more information about booking either Matt and Andy for a wedding go to:
Greyeye Photography
www.greyeyephoto.com
[email protected]
FACEBOOK
TWITTER
0845 867 8496
Matt Tordoff
www.matttordoff.com
[email protected]
TWITTER
Andy Garfitt
www.andygarfitt.com
[email protected]
TWITTER