Good afternoon everyone! Wow – where has this week gone?! In fact, can you believe that it's October next week? Today we're escaping the British grey Autumn for some late Spring inspiration shoot at Villa Parker in Colorado. Filled with beautiful light, delicate lace and the most gorgeous florals and styling, this shoot is organic and romantic, and shows off the true love story of the bride and groom so well. With thanks to Sarah Porter Photography for the images and Marilee Grace Wedding & Event Design for the shoot design and concept.
The styled shoot had a very Bohemian, romantic, and airy vibe. It was a haven complete with flower crowns, hanging lanterns, and natural details.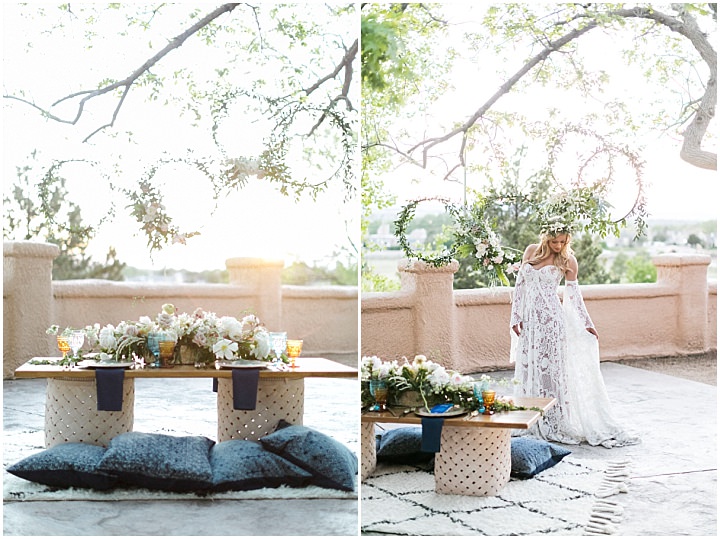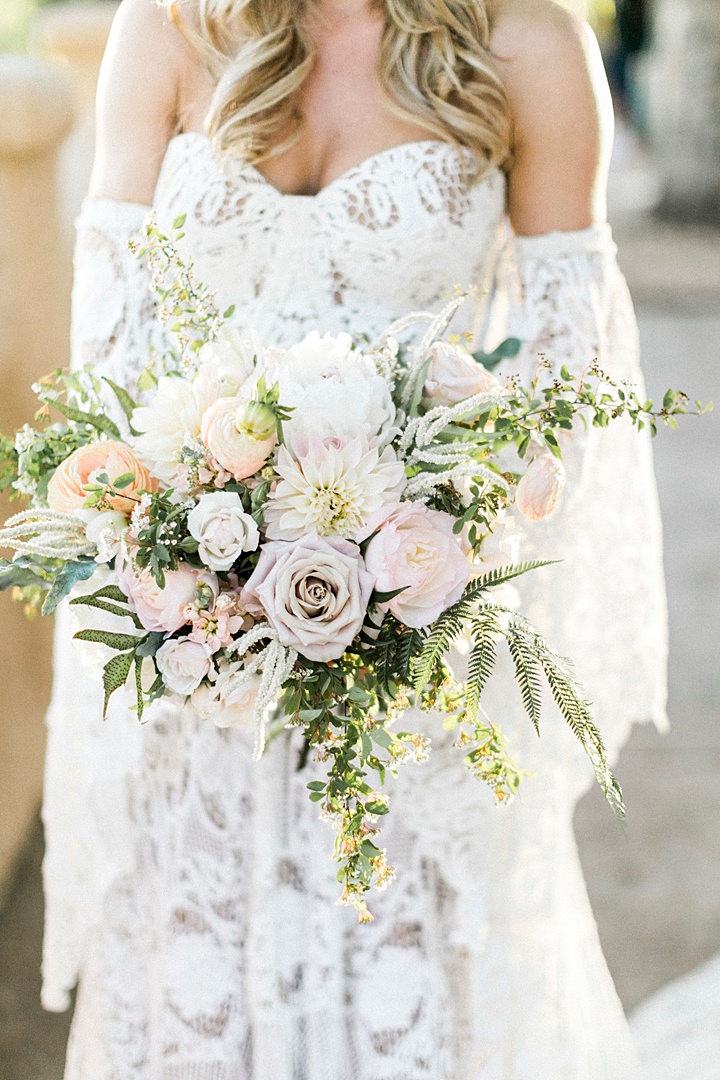 What made you decide to do the Shoot?
We love everything about weddings and we wanted boho brides to see how a venue's blank canvas, like that of Villa Parker, can allow them to be themselves.
What was your inspiration behind it?
The inspiration for this shoot was really based around the bride and groom, and their love story. They are a married couple in real life, and we wanted to showcase their true love for each other. They are a very care free outdoorsy couple that loves everything about Colorado! Our inspiration was a Bohemian, romantic, and airy vibe. While incorporating rustic details like aspen trees and distressed wood. We wanted to create a haven complete with flower crowns, hanging lanterns, and natural details. The chosen neutral color palette provided the organic light and airy feel and the added pops of blue, light pink, and gold show a fun and adventurous side.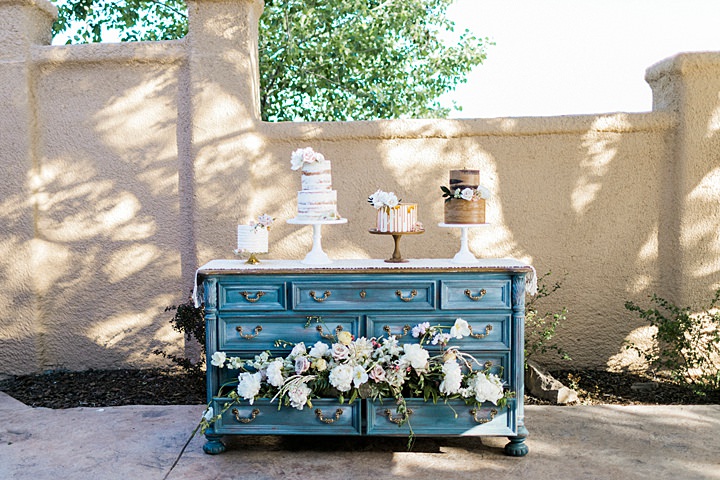 What did you want to get out for the shoot and do you feel you accomplished this?
We wanted to show that you can go outside of the box and just have fun with your wedding. We wanted to keep it simple but incorporate tasteful details. That's what we were going for and I feel we nailed it! It's what we love to do here at Marilee Grace!
Are you planning any more shoots?
We are planning a Fall Styled shoot in the mountains here in Colorado!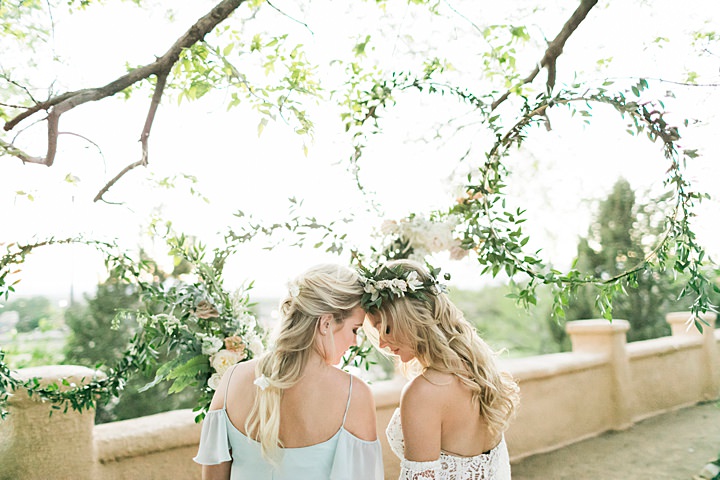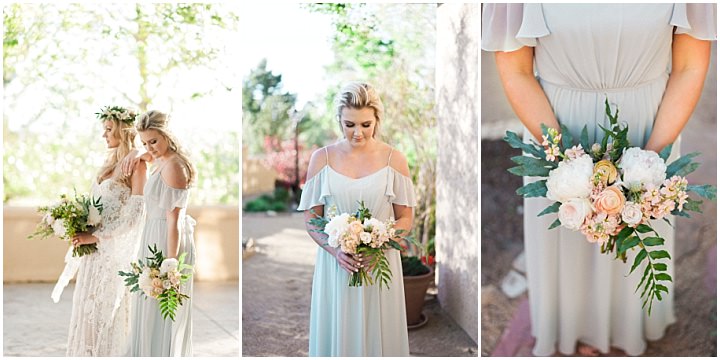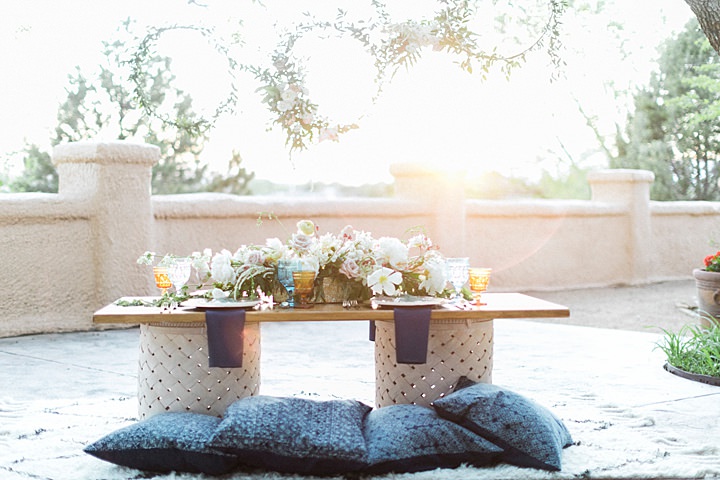 The Team Who Made the Shoot Possible