Good afternoon everyone! This afternoon we are talking hen dos! As hen dos have taken on as much importance as the stag do over the last few years, we thought it would be a good idea to enlist the help of the hen do experts at Regional Games to tell you all about how to plan the perfect hen do. They have come up with some fab advice for all you soon to be brides. (Brides – I suggest you forward a link to this post to your best ladies and bridesmaids, to make sure they are on the right track!)
The Perfect Guide to Organising a Fun Filled Hen Weekend
So, your best friend has asked you to be bridesmaid at her wedding. Awesome, congratulations. Obviously you'll have a vital role to play in supporting her on her big day. But everyone knows a bridesmaid's most important job is organising a hen do. Right? So, whether you're planning a breathtaking Bristol hen weekend, or a laid back London do, we thought we'd give you some tips and advice to make sure it'll be one to remember.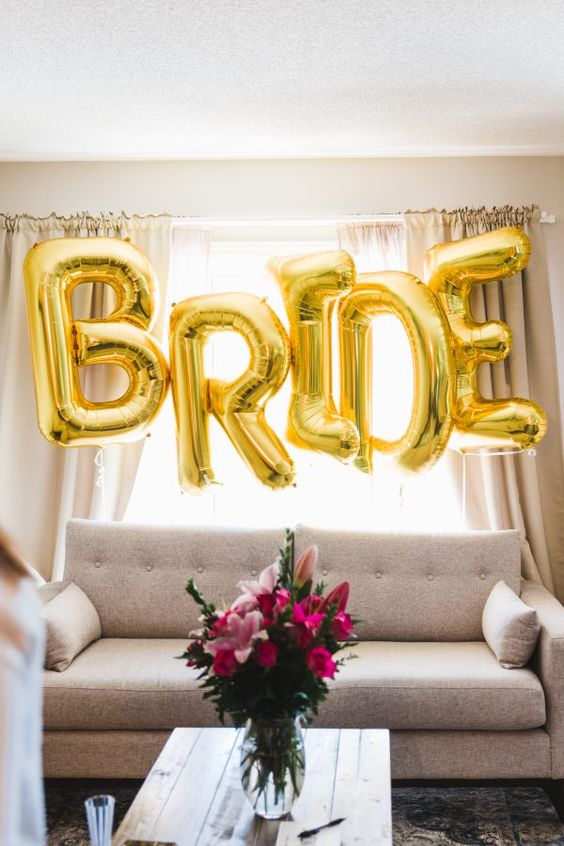 Think About the Bride
When planning a hen do, the first thing to think about is what the bride-to-be likes. If she isn't really a fan of going out on the lash, there is no point in organising a cocktail making session followed by a boozy night out. Remember she is the most important person – it has to be about her. Not about you. Got it?
Next up, budgets. Who will be invited? How much can they afford? There's nothing worse than hens coming along resenting the amount of money they've had to fork out for the privilege. There are loads of ways to cut costs if necessary, and to make sure everyone can get on and enjoy themselves without worrying about the money side of things.
Location, Location…And Accommodation
Are you going to fly somewhere abroad, or stay in this country? Will you find a midpoint between the hens so no one has to travel too far? Or is there a particular activity you've decided on that is only available in a certain place? The answer to these questions may well depend on your budget.
The type of accommodation you choose will depend on the number of people in your party. If you're going for a city break with a big group, choosing a budget hotel will be the least stress – check out lastminute.com for some great deals, or contact your preferred hotels direct. And remember, if the hens will be happy to share double rooms you can secure your accommodation at half the price. Things to think about when booking: A decent breakfast may (or come to think of it may not!) be appreciated by hung-over hens. And if you find a hotel that's walking distance from the city's nightlife then you won't have to worry about organising transport. Bonus!
But if you fancy something a bit quieter, or something more intimate for a smaller group, why not hire a large cottage? This is a great way for friends who don't see each other often, to catch up properly. And with a bit of organisation you can keep some of the weekend's food costs down by cooking in bulk. Lasagne anyone?
Daytime Activities For Your Hen Do
There are so many hen do activities available it's almost impossible to choose. From chocolate making to canoeing, salsa dancing to surfing, and paint-your-own pottery to pamper days, popular hen activities tend to get booked up well in advance. You could even come up with something completely different for your hens to try – like morris dancing or kite making. Why not get together a few ideas, and then let the hens vote on which activity they'd prefer?
For something a little different, if you fancy getting out in the fresh air and burning off a few calories before the alcohol-fuelled antics begin, check out West Country Games or Welsh Games? Hilariously crazy inflatable fun for your Bristol, Bath or Hen party Cardiff .
Hen-friendly Evening Entertainment
So, the ice is broken, the bride is beginning to relax, and now it's time for the serious hen do shenanigans to begin.
Don't leave dinner to chance, hoping you'll be able to turn up somewhere and get a table. Book in advance. And find a private room if you can. Many restaurants have them, and often don't charge extra as long as there are enough of you. That way you can be as loud as you like without upsetting other diners, and you'll even have space to play a few hen do games. It's also nice if you can order food in advance – it saves time and means no one has to worry about splitting the bill on the night.
And what about after dinner? If you're thinking of heading to a club, make sure you arrange entrance with them in advance. You can't expect your bride-to-be to waste her hen do queuing – and there would be nothing worse than not getting in at all. Or if clubbing is not her thing, why not go to a comedy club or head to some swanky late night bars instead? You could even arrange a private area so the bride feels extra special.
Remember: Keep your hens safe – make sure they all have your number, and also a taxi number, just in case they get split up from the group.
And one final thing…Shhh! Don't tell the bride!
this is a sponsored post