Welcome to the weekend everyone! Well done on surviving the first week back of the school term, I know I've been caught out a few times in traffic as I completely forgot! Ease yourself into the weekend today with this week's edition of Boho Pins where Kelly and I choose our favourite pins of the week from the wedding world and Boho boards. This week we are taking a look at Table Decorations from floral arrangements, tableware and extra details, this is a perfect opportunity for you to carry your theme through the day. Your guests will love sitting down to their meal and discovering the details you have included, and you can add as much or as little as you like!
Image Source via Erin L. Taylor Photography – I do love a garland running through a table, mix in candles and coloured glassware and you have the perfect combination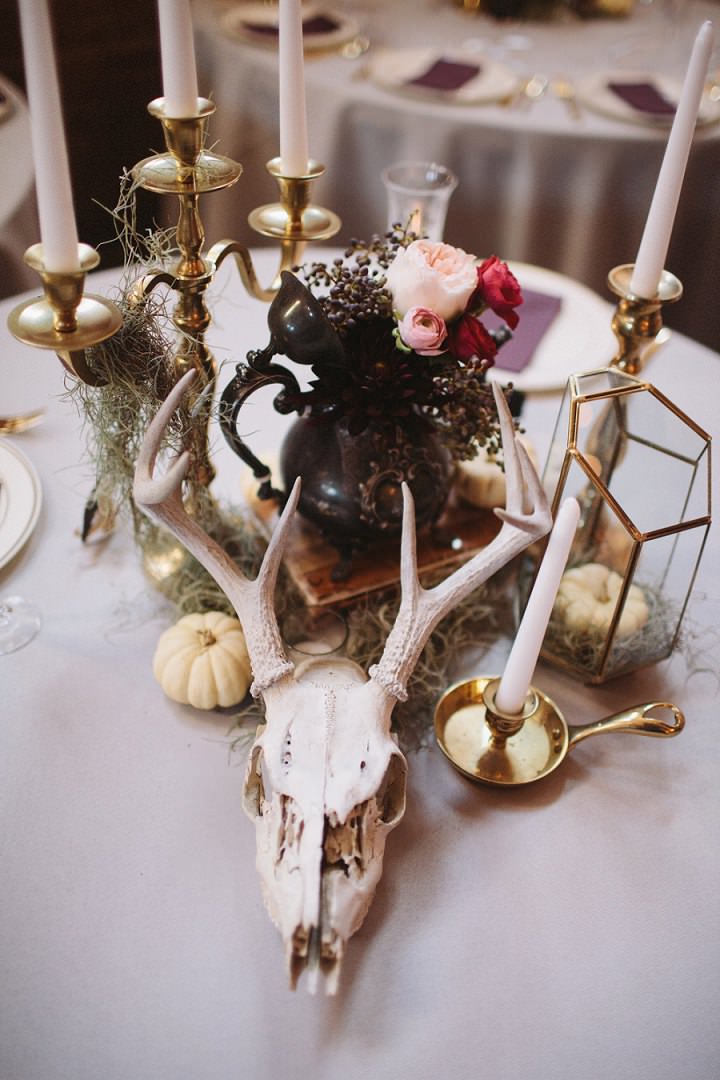 Image Source via Nicholas L Photo – An eclectic mix of ornaments but they work perfectly for a boho, gothic wedding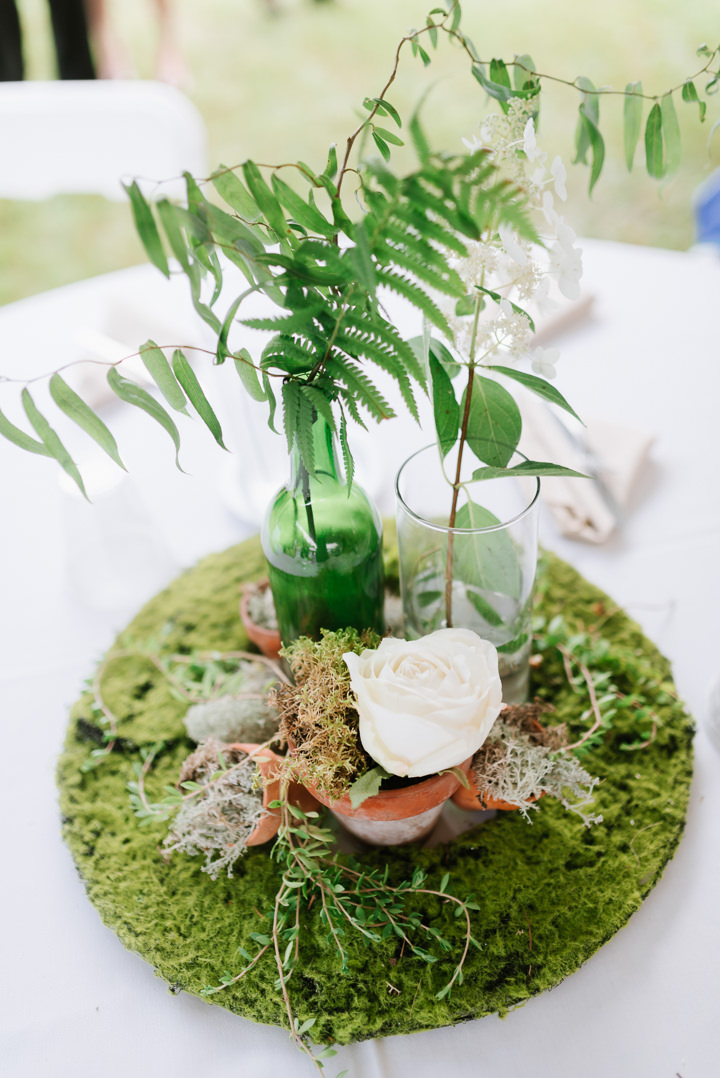 Image Source via Beth Joy Photos – Moss, oh I do love a bit of moss, add it into a table decoration display and I am a happy girl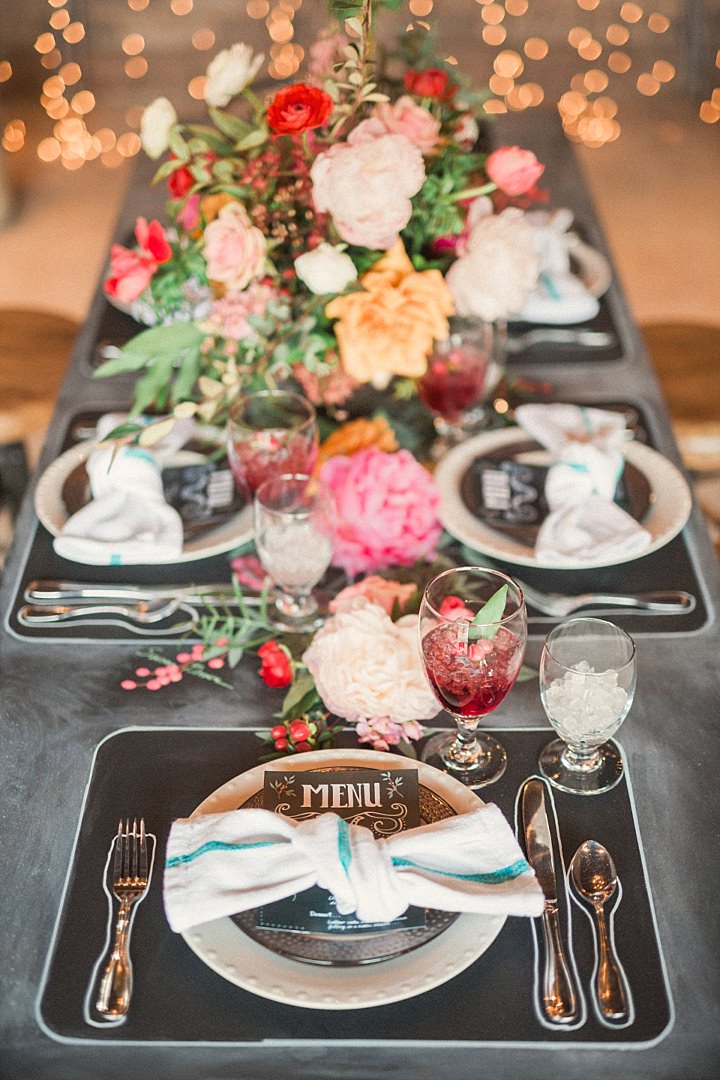 Image Source via Gideon Photo– I love the use of bright flowers against the chalk boards in this table display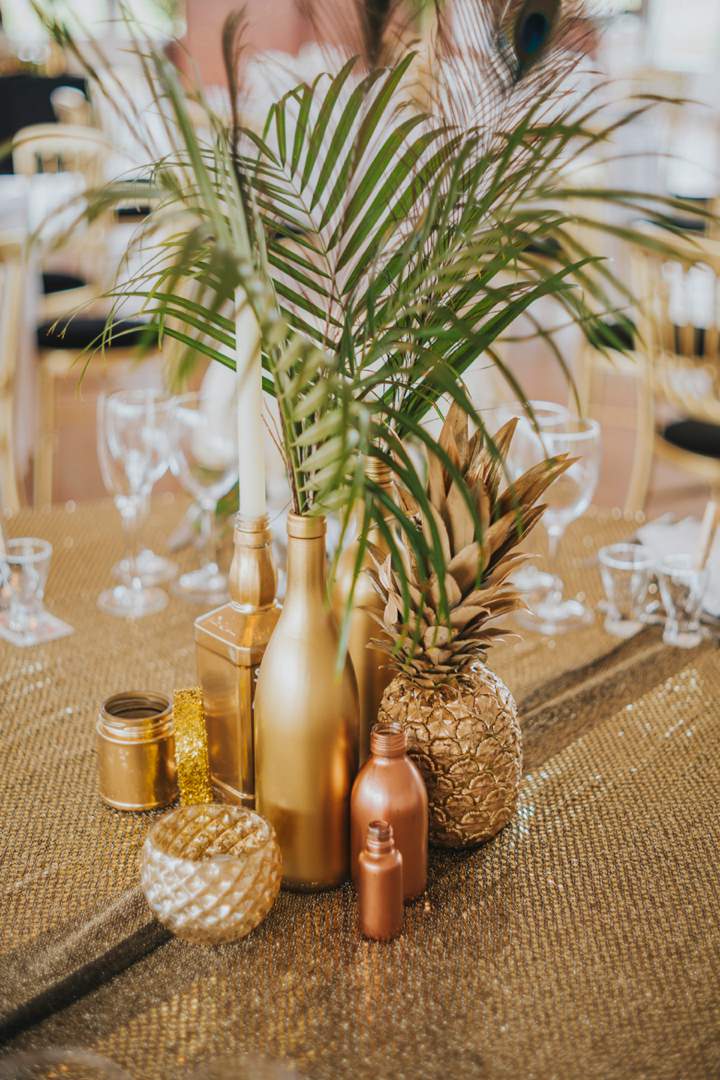 Image Source via  Benjamin Stuart – I love the use of metallics and tropical elements in this table decoration
Image Source via Jewels Photography – I love the contrast of setting, jewel tones and metallics here!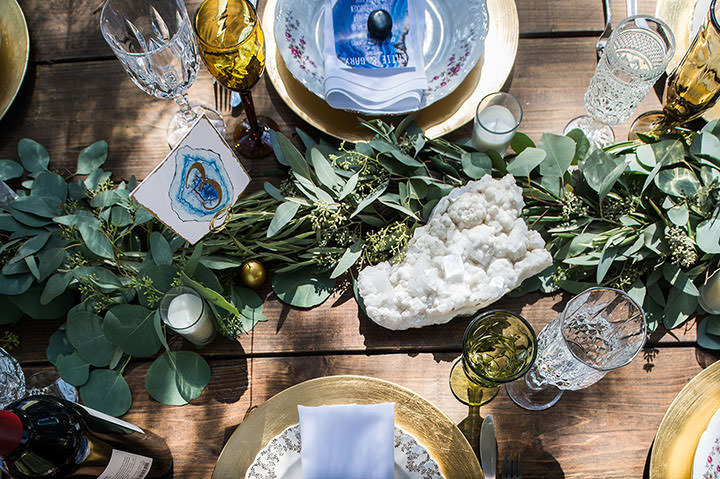 Image Source via Selah Photography – Gold tableware combined with rustic garlands and geodes are just gorgeous!
Image Source via Kathleen Geiberger Art – Such a bright clean setting with pops of colour and mini cacti, perfect for a Mexican gathering!
Image Source via  Coates and Stain Photography – This is such a pretty tea party theme setting!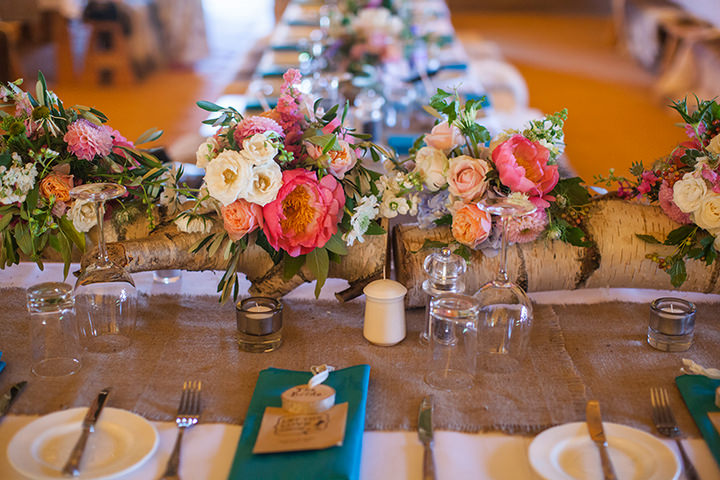 Image Source via Binky Nixon – This rustic tipi setting went all out with the floral arrangement on their trestle tables! Just stunning!
FOLLOW KELLY AND LAURA ON PINTEREST: 
[jprel]