Good afternoon everyone! I am so delighted to share this shoot with you today, it is just beyond gorgeous! Shot by the incredibly talented Lisa Hoshi on the 20th June 2017 at Commanderie de Dormelles, it is just full of beautifully delicate touches, just as you would expect from a romantic French stylist! With absolutely stunning stationery and a delicate patisserie, this set up is every bride's dream I am sure. I have a soft spot for double exposure photography too, so I am loving everything about this post this afternoon! I do hope you enjoy it as much as me!
In an authentic atmosphere, mixed nature with French touch. Find beauty and love, a old Templars domain and create a chic natural wedding.
What made you decide to do the Shoot?
I really enjoy creating inspirational shoots. I can do this each week ! This is an opportunity for me to be more creative, more inspired and able to have fun.  Also, I loved to work with vendors that I appreciate and realised together beautiful images for our portfolios.
What was your inspiration behind it?
I am a great dreamer and it is important for me to be able to express my imagination. Take pictures for fun, photograph what I like and what I find beautiful.
With this shoot, I wanted to make bright pictures, a beautiful decor and demonstrate, with the help of the vendors, that it was possible to have a wedding inspired by nature, elegant with a touch of madness!
What did you want to get out for the shoot and do you feel you accomplished this?
Frequently in France, when I speak to my couples of inspirational shoots or wedding blogs, they don't know. The D-day, it often happens that the wedding has lacked reflection or is really very basic.
We are supposed to be in a country known to be the "temple of good taste" so, modestly, I wanted to have the opportunity to show them images that can inspire they wedding and, of course, images matching with my style.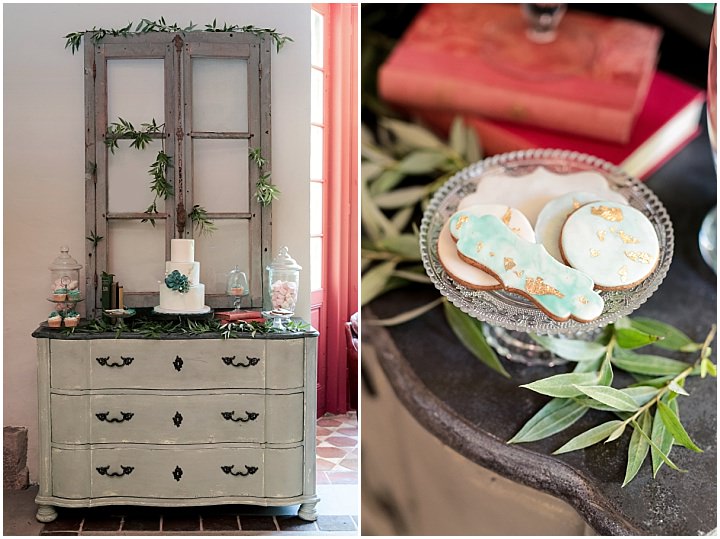 The Team who made the Shoot possible
La commanderie de Dormelles – Magnificia www.magnificia.fr/domaine/la-commanderie-de-dormelles
Florist : Mélanie Miguel  www.melanie-miguel.fr
Photographer : Lisa Hoshi www.lisahoshi-photographie.com
Wedding Planner & Event designer : Houlfa Rekik www.instagram.com/dlovemariage
Cake designer : Les Gâteaux de Belo www.facebook.com/Les-g%C3%A2teaux-de-Belo-
Decor : La Vaisselle D'augustine  www.lavaisselledaugustine.com
Female Model : Pauline Largorgette
Male Model : Nil Nahil Kafi @nilnahil
Robes : L'atelier Emelia – Nemours www.atelieremelia.com
Jewellery : Atelier Sarah M atelier-sarah-aime.com
Smokings : Zara Men
Stationery : Callyane www.callyane.fr
Hair & Makeup : Agatha Prywer www.agatapwedding.com
Shoes : Jimmy Choo
For more information on Lisa's work go to: