Welcome to the weekend everyone! Do you have anything fun planned? I am off to a good friend's hen-do this afternoon for a very fancy afternoon tea! Fizz and cake is my kind of weekend! The wedding is just around the corner too so I am very much looking forwards to that. Right now it's time for this week's edition of Boho Pins where Kelly and I choose our favourite pins of the week from the wedding world and Boho boards. This week we are taking a look at a very summery theme of Rainbow Weddings, full of fun styling and bold statements!
Image Source via 2 Brides Photography – Flowers are a fantastic way to inject a bit of colour into your day, so why not pick all the colours there are
Image Source via Pixies in The Cellar – Hanging decorations are a wonderful idea and these hand made rainbow origami chandeliers are a real show stopper.
Image Source via Lee Garland – How cool is this rainbow Valentino gown, a fabulous alternative for any stylish bride
Image Source – a rainbow unicorn cake! Pure rainbow perfection!
Image Source via  Benjamin Mathers Photography– getting your bridesmaids and groomsmen to all wear a different colour of the rainbow is a fab idea to really bring the rainbow theme to life.
Image Source via Chris Werner Photography– Who said rainbow weddings have to be strictly primary colours?!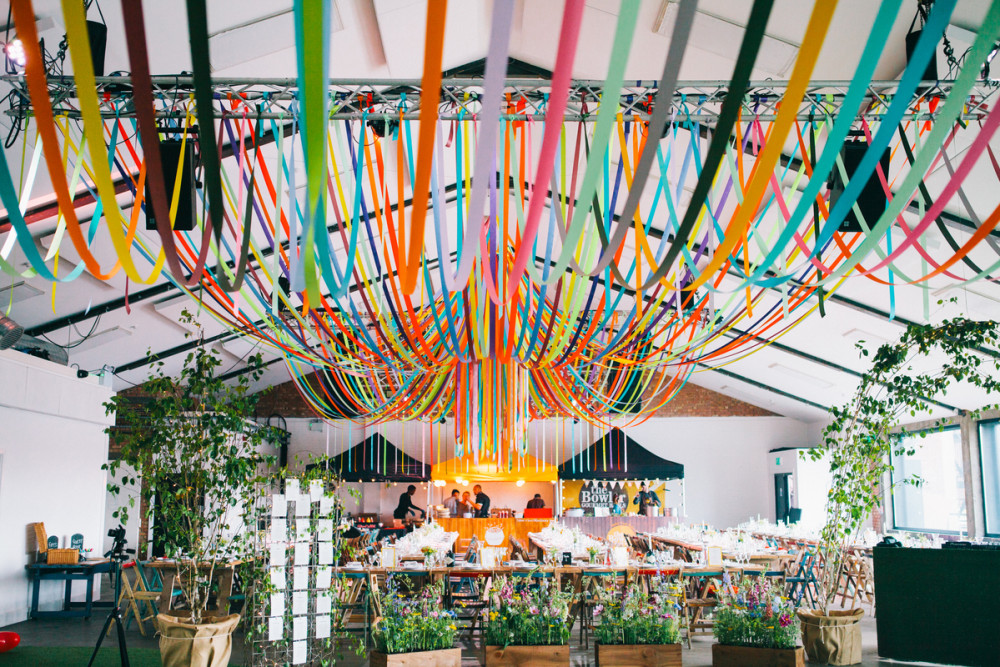 Image Source via Robbins Photographic – Beautiful colourful streamers and florals
Image Source via i heart my groom – I love this envelope liner, what a fabulous pop of colour!
Image Source via Lara Hotz – Bold blooms and colourful streamers!
Image Source via Christine Farah – I love the colour teamed with black on these ladies!
FOLLOW KELLY AND LAURA ON PINTEREST: