Welcome to your Monday afternoon everyone! I hope your week is off to a flying start? Today I am thrilled to be able to share the brand new Barzelai bride collection with you. So utterly gorgeous, it is inspired by free-spirited brides, festivals on the sand and sunset ceremonies and in my opinion this clearly shows in this bohemian collection. My favourite is this second one below – so beautifully modern and yet delicate too. I'd love to know which is yours?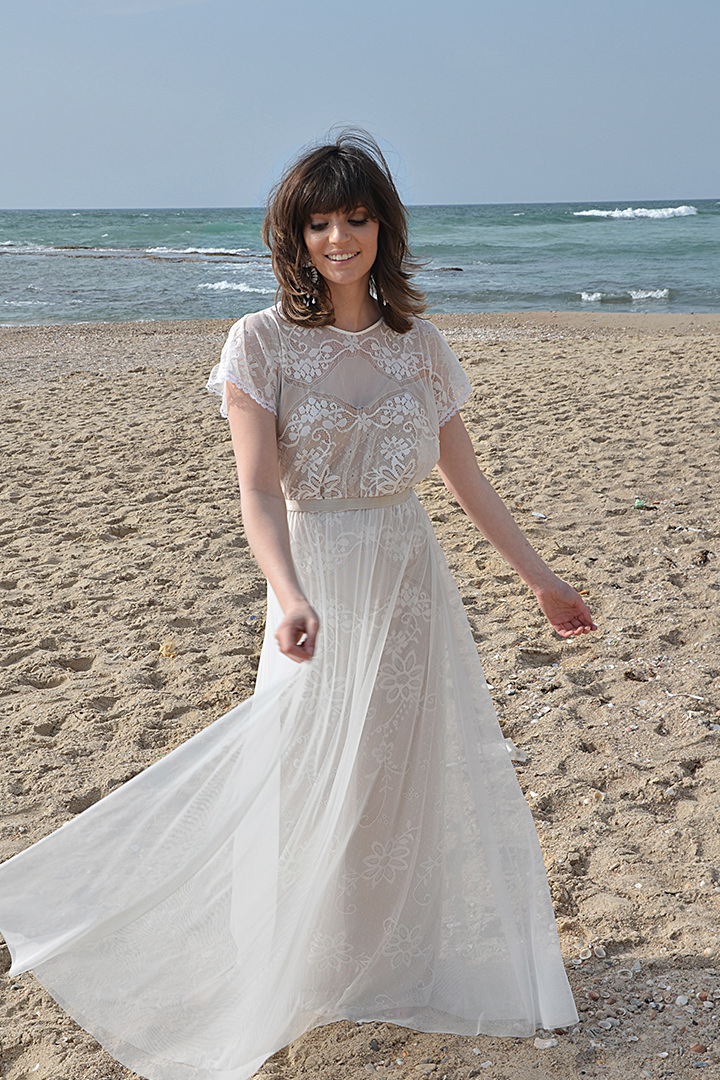 About the new collection
Sketching and draping are my first steps while maintaining my personal signature in designing the perfect dress for the big day, I pay attention and focusing on comfort and it is my main goal that my brides will feel beautiful feminine and comfortable, I want them to be and feel themselves on their big day, that they wore the dress that helps in emphasizing their best qualities. I craft, composed combinations of delicate lace, embroideries fine mesh and chiffon, I play with layers of transparencies and mix of varied kind of lace.
Barzelai summer collection 2017 was inspired by the 'burning-man Festival'. I was fascinated by the colors of the sand and sunset, the free spirit people and their individuality.
Other then that, my biggest muse are my brides, that surprise me each time with their creativity and personal touch, the breath taking places they are getting married and their special laid back approach.
About Barzelai
I started my business at home, working online on Etsy platform and other global websites, I was thrilled by the opportunity of working world wide from my home base, Now I work from a charming studio with two assistants working together in creating and helps in developing Barzeali.
At first I didn't know how it would be, making and selling wedding dresses on line and how I'll manage to create wedding dresses with perfect fit without meeting my brides, I happy to say that it worked big time!
I am a Shenkar College of Engineering and Design graduate and designing wedding dresses for the past 10 years, working online for 6 years now, My studio is based in Tel Aviv and we are shipping worldwide. I'm so excited that my dresses are worn all over the world and that brides from Japan, Australia, Europe, Jordan, Switzerland and United states, buy Barzelai wedding dress for their big day.
The dresses are prices at $250 to $680 and can be purchased on Etsy
For more information on Berzelai Bride go to
this is a sponsored post