Good afternoon everyone! I have a stunning shoot to share with you today, set at Blea Tarn in the Lake District! With some absolutely amazing styling and the most incredible masks, I love everything about this shoot. A perfect whimsical take on a rustic elopement in the UK, and showcasing the lovely Lake District for what it has to offer. With many thanks to stylist and photographer Agnes Black for the submission today, be sure to watch the gorgeous video at the end too!
An intimate, stylish, cool indie vibe elopement set in an epic location. With a beautiful lake and mountain back drop, inspiring portraits and intimate woodland ceremony.
What made you decide to do the shoot?
If I wasn't a photographer I'd be some kind of stylist, I absolutely love love love doing inspiration shoots. I constantly have an endless list of mood boards full of ideas and they all start out with one or two things that have caught my eye. I just love getting creative, working with awesome suppliers and I adore photographing them. Seeing my visions come together so well is just the best feeling, especially when everyone involved loves it too.
What was your inspiration?
Two things, first was the leather jacket we used, I'd been following Wolf and Rosie since the first jacket she did was shared on Instagram, I sent her a message telling her how beautiful it was and months later she was sending me a jacket for her first inspo shoot! The second inspiration was the location itself. I had visited it and knew that it was perfect for a scenic elopement. We hiked and took in the abundant beauty around us. It was such a beautiful spot.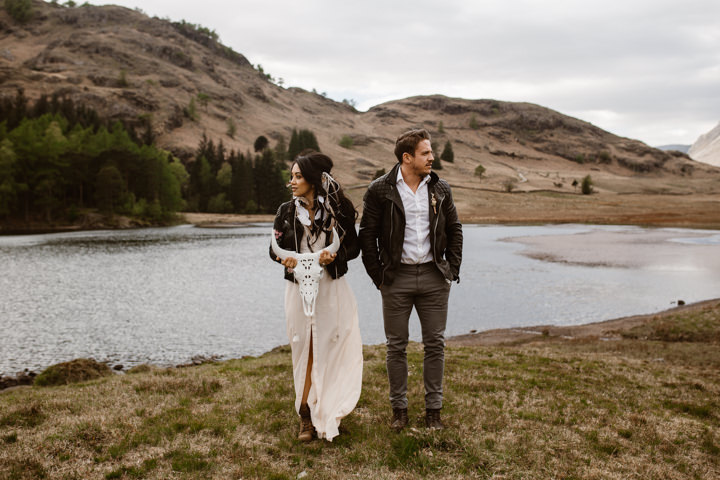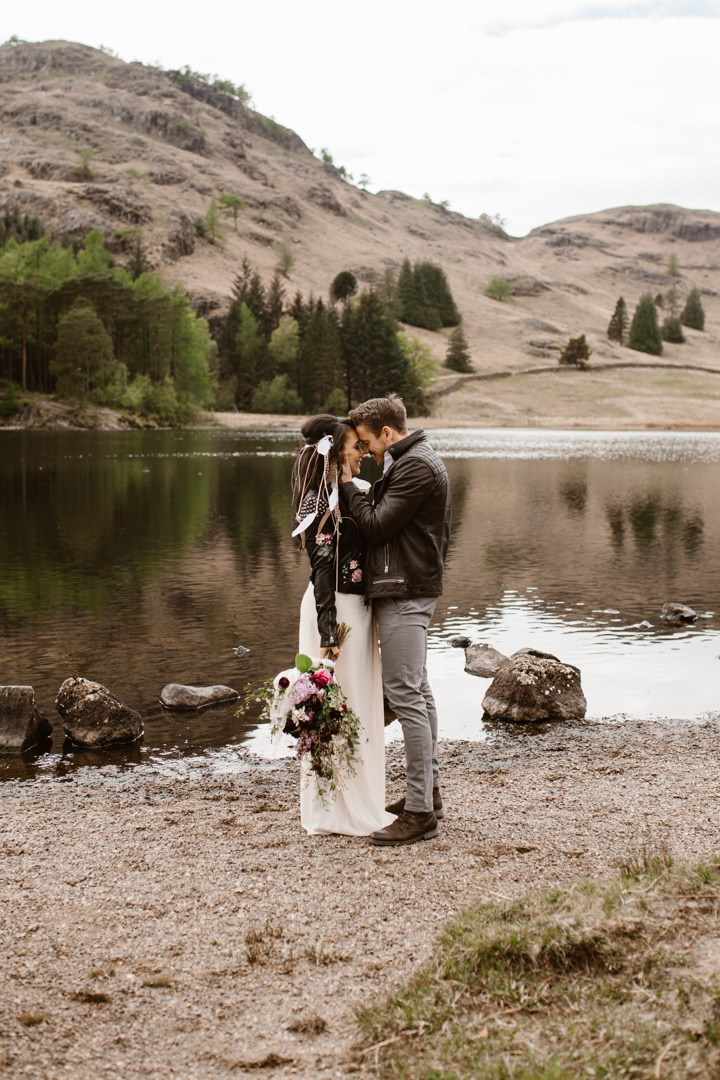 What did you want to get out of the shoot and do you feel you accomplished this?
This shoot was done to show the potential of a beautiful UK elopement. It was to inspire the non-traditional indie bride wanting to get married in the non-traditional location just what you can do and how beautiful that can be. That you can have it all, be who you want to be, wear what you want to wear, marry wherever you wish, leather jackets, boots, awesome jewellery, cool masks, lakes, forest, a full table set up and cake! Why not splash out on your elopement and make it perfect, awesome and memorable. I think we definitely show this. We thought of everything and the team were amazing. The whole day ran as an elopement would. With us shooting and filming prep, heading of to the location in a cool camper van which you can hire for a day to several , once we arrived we went of to the woods for the ceremony whilst the stylist set up the wedding breakfast. Once that was shot we went for more portraits. It was such a gorgeous day.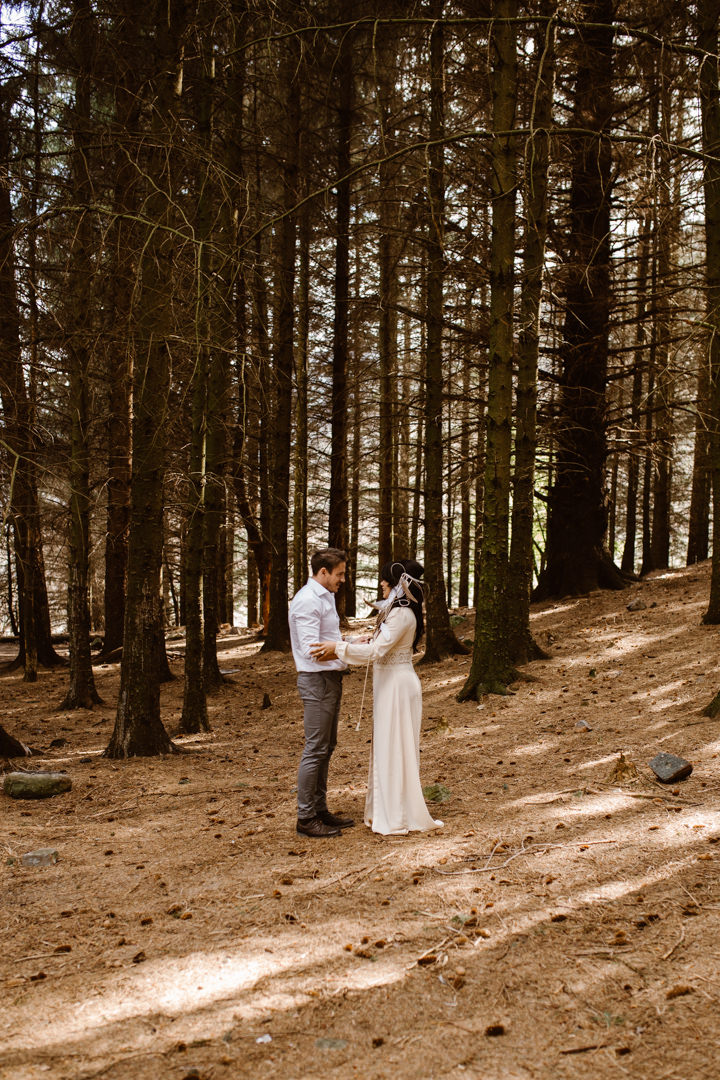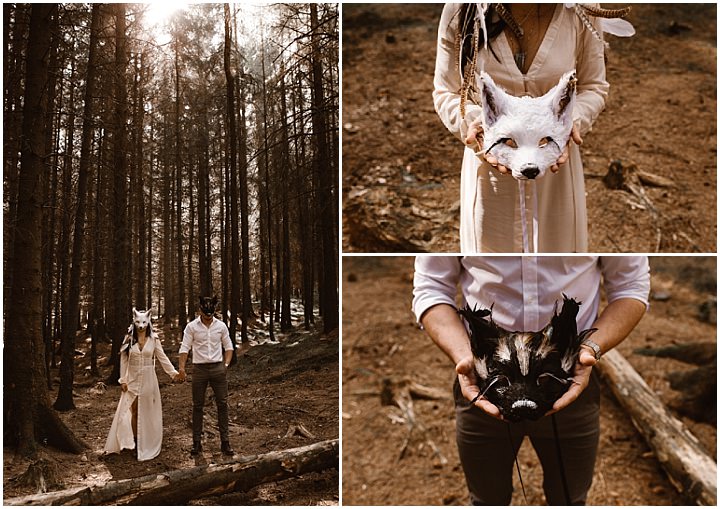 Watch the Video:
The Team who made the shoot possible:
Fore more information on Agnes Black go to
 www.agnesblack.com / [email protected] / www.facebook.com/agnesblackphotography  /  https://www.instagram.com/agnes.black /  https://uk.pinterest.com/AgnesBlack16/

[jprel]