Today our trip around the world takes us to Tennessee, for this totally gorgeous vibrant and colourful outdoor Farm wedding. Casey and Wes were married on the 16th September 2016 at Hiwassee Farm Venue and the results are this stunning, beautifully put together day. With tie dyed napkins, coloured glass and candlesticks a plenty, mixed in with drapped greenery, lanterns and the most amazing flowers, this wedding is a real feast for the eyes. Massive thanks to Erin L. Taylor Photography for the lovely photos.
Vibrant Boho Hiwassee Farm Venue Wedding
More from Erin the Photographer
Casey headed to the Ocoee River to become a river guide and find a new direction in life. What she also found on that beautiful journey was not only what she was capable of doing, but someone who would love her unconditionally. That person was Wes. It only made sense that they have their wedding day where it all began for them. They spent their wedding weekend reuniting with the people that were there when their story began and white water rafting. Leading up to their wedding day, Casey spent a year making indigo hued tie dyed napkins, collecting colored glass and candlesticks for the tablescapes. Her incredible style and their carefree personalities made their day stress-free and super, super beautiful. The burst of color courtesy of the amazing May Flowers and their outdoor wedding at the Hiwassee Farm Venue surround by the gorgeous Tennessee mountains was a perfect match to their free-spirited and fun style.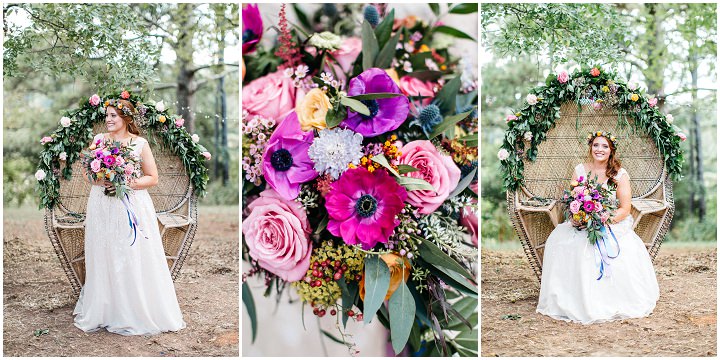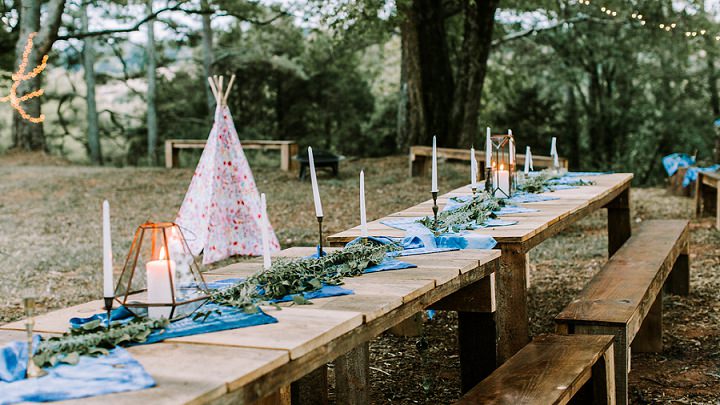 Supplier Shout Outs
For more information on Erin's work go to:
www.erinltaylorphotography.com / [email protected] / www.erinltaylorphotography.com/blog / FACEBOOK / I: @eltaylo / PINTEREST