Good afternoon everyone! How are we all? Escaping the horrendous weather this week I hope? It's been a while since my last inspiration round-up, so Kelly and I thought it was about time I delved into current wedding styles and brought you something fabulously boho, bang on trend and amazingly chic. The macramé trend has been around for a few years now, resurrected from your mum's 70s planter and nan's crazy spider plant, I don't see it going anywhere fast. I'm guilty of buying swiss-cheese plants (Monstera, if you want the proper name) so fast Homebase can't keep up, and it's only a matter of time before I have a macramé wall hanging in the bedroom. What's your favourite detail here? Mine has to be the bouquet wraps and faux-chandeliers, so delicate!

Aisle Décor
Imagine walking towards your beau in front of a glorious archway such as these, and saying your vows in front of the delicate threads whispering in the breeze. These images demonstrate they work well inside and outside, and with additional florals and greenery can be just stunning!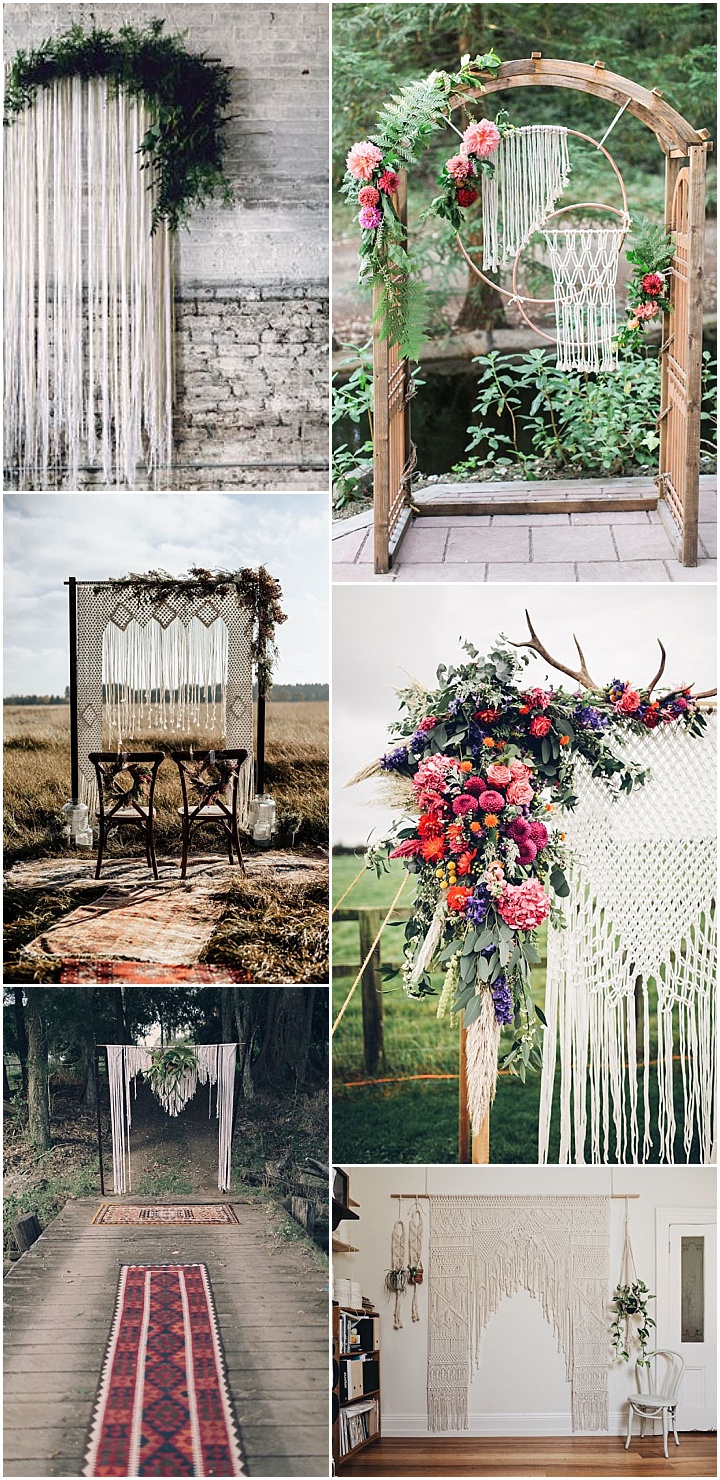 Fashion
With the choice of all out crochet, or some simple touches such as fringing, footwear or a headpiece, you can incorporate this Boho trend all the way to your fashion choices.
Bouquet
These wraps are a gorgeous alternative to ribbons, and look lovely against big blooms and lots of foliage. A subtle touch that add some serious boho style.
Reception Décor
From chair decor, hanging plants and table runners, there really is no end to the possibilities for your reception details! So grab your mates, a bottle of wine, and start knotting! (P.S. There's lots of fabulous retailers on Etsy if you get in a right mess, although fun, I imagine this could get complicated!)
Would you have a macramé themed wedding? I'm smitten with the bouquet wraps, maybe the perfect amount for me!