This afternoon we have a wonderfully colourful styled shoot to feature on the Blog, submitted from the very talented photographers 2 Brides Photography based in Sweden. With bright outfits, eclectic blooms and festival styling there's lots to love about this laid-back shoot.
A colourful and relaxed event filled with music and all the things the couple love: Booze, feathers, friends & donuts! 
More about the Shoot
The shoot came from our love for festivals and everything colourful and since we typically don't see many festival inspired weddings we wanted to create our own. We were inspired by the tepees and our bride's purple hair and tattoos. Who does not dream of a wedding ceremony in front of a backdrop with silk ribbons fluttering in the wind? Friends bringing their own tents and a special tepee made for the bride and groom lined with exclusive fabrics, filled with lovely pillows. Hanging out while eating finger food while listening to some awesome music.
We wanted to throw together a vibe of good mojo, a bit if gypsy flare and to show that there's a lot of things you can do yourself should you want something similar for your own wedding. For example we dyed the crochet dress to match the bride's hair.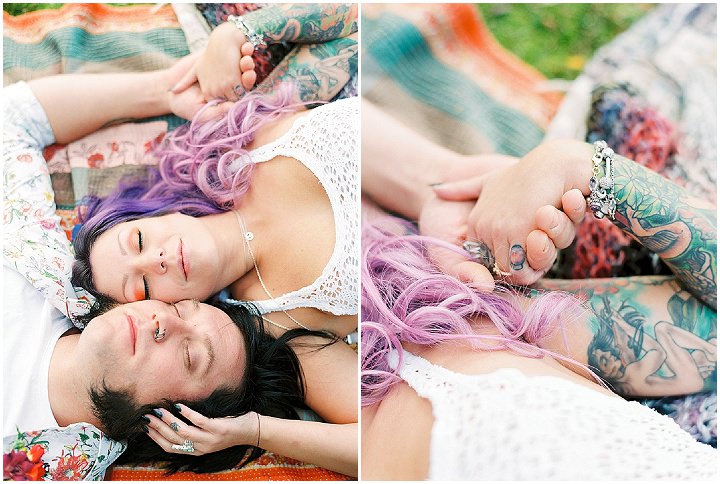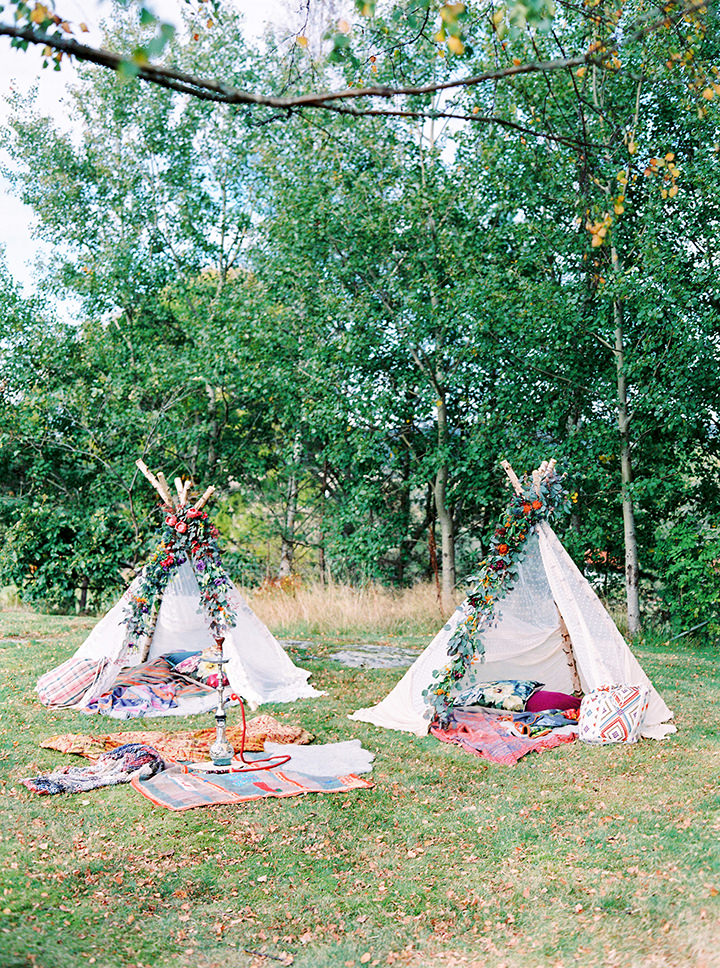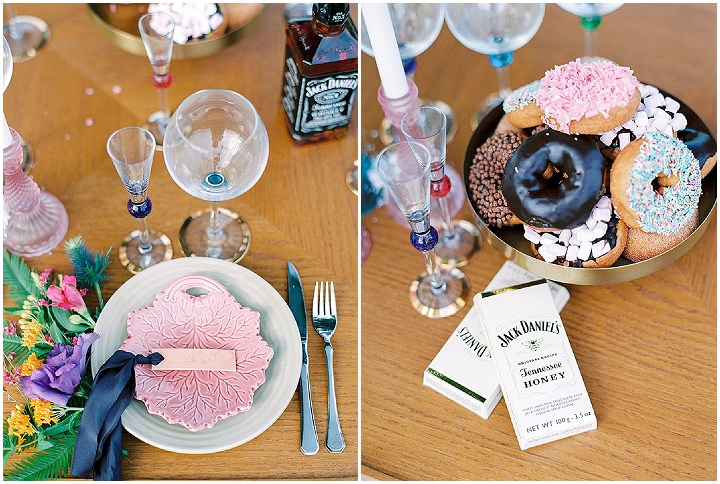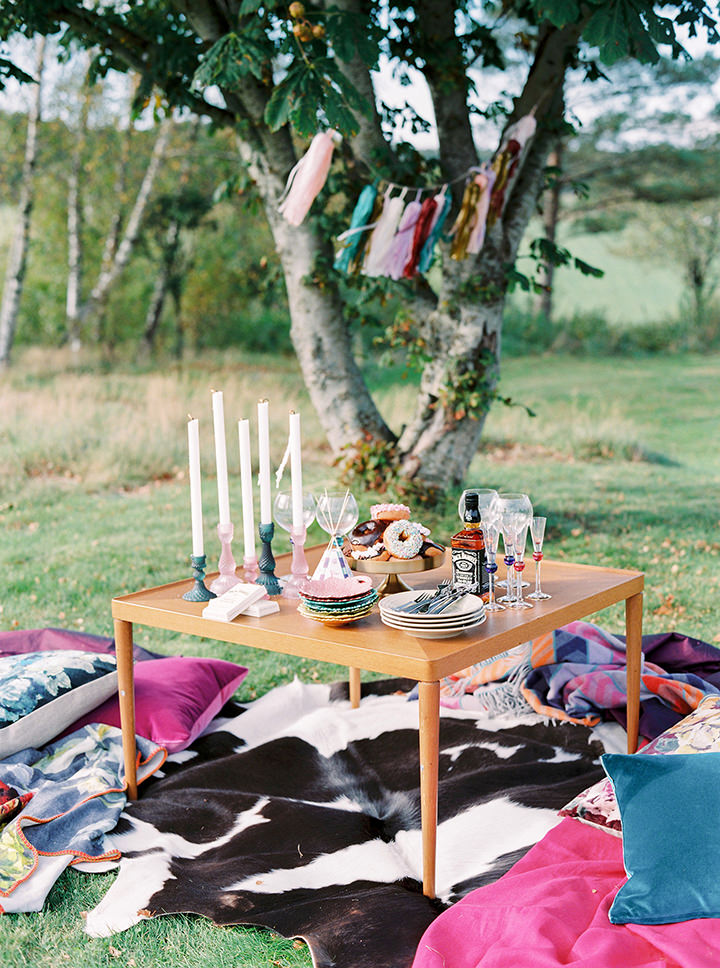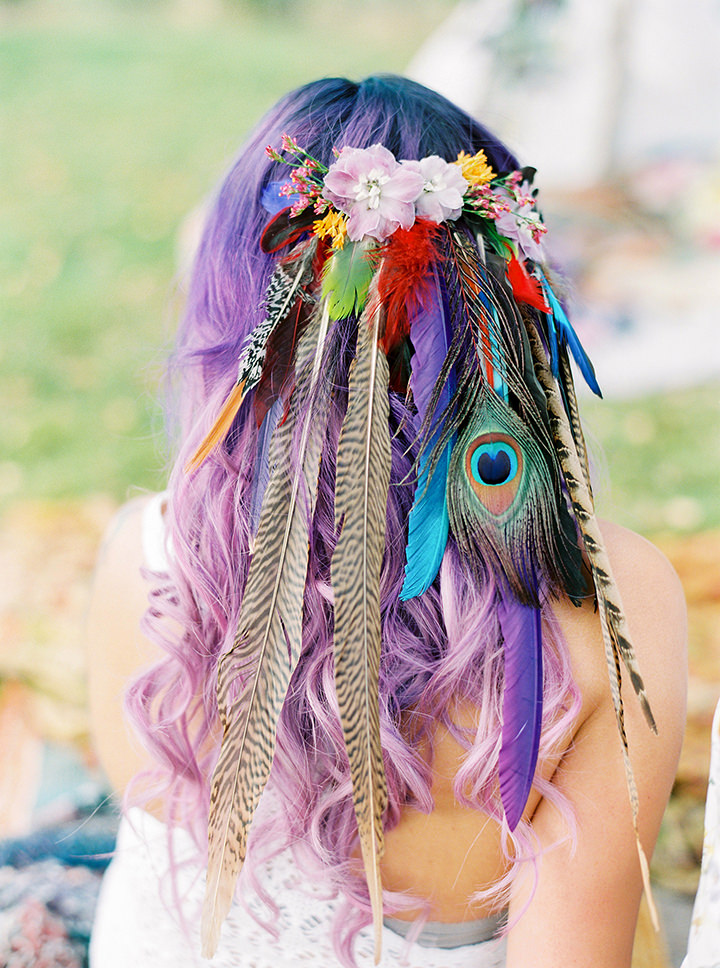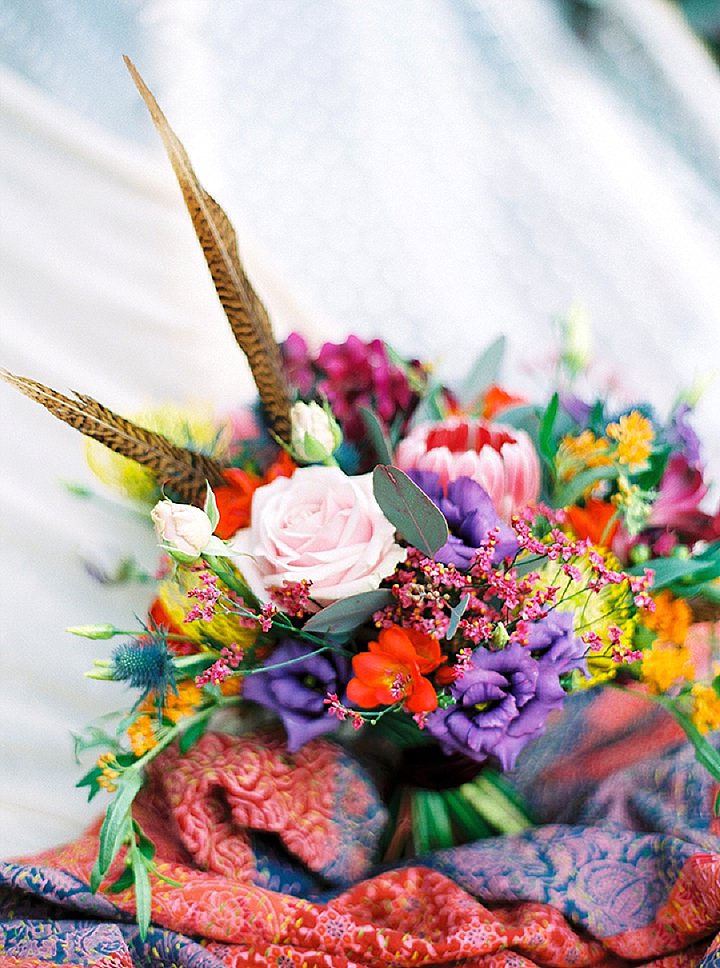 The Team who made the shoot happen:
For more information on 2 Brides Photography go to:
[email protected]  / www.2brides.se / FACEBOOK / PINTEREST / I: @2brides / T: @2brides /