Good afternoon everyone. If you are a regular reader of the blog you will know that one of Kelly H's favourite bridal designers is BHLDN. We featured their spring beach and honeymoon collection back in April; this new collection is absolutely gorgeous and I am now really wishing I had a beach holiday booked! Many thanks again to BHLDN for letting us share these stunning outfits with all our Boho readers today.
Where the summer is endless and the romance is eternal, BHLDN's fall beach and honeymoon collection captures carefree days with weightless dresses, delicate gold, and oceanside essentials that offer a dash of glam.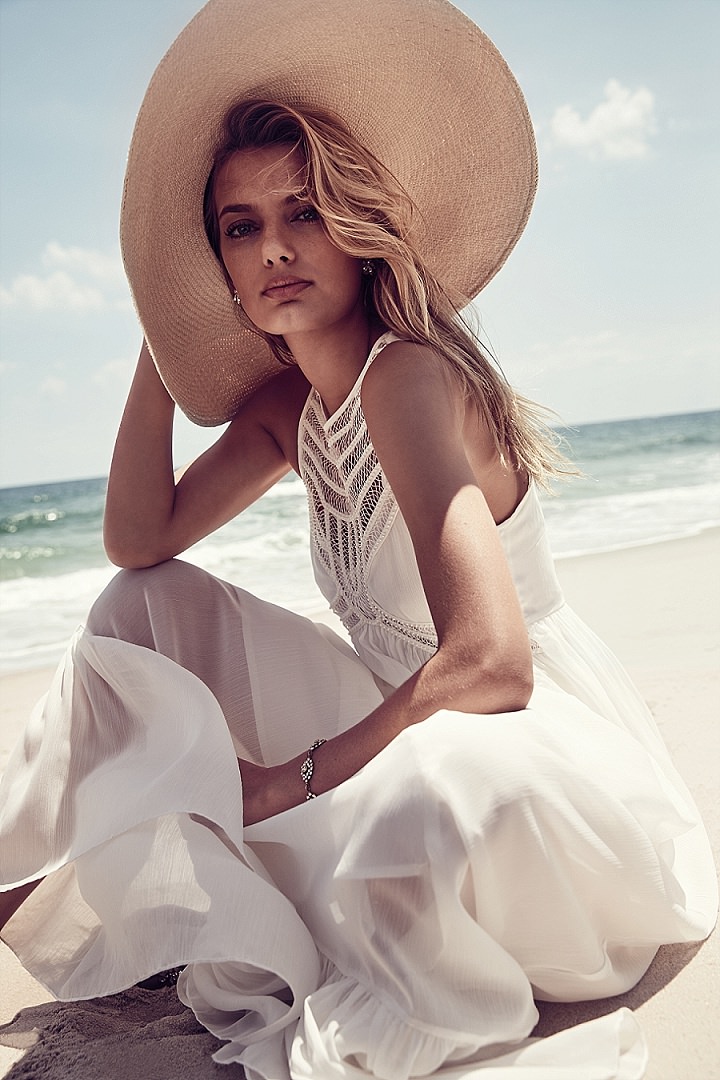 More about the Collection
Ephemeral and breathtaking as the last days of summer, dresses like Anaelle inspire a hastily packed suitcase and thirst for adventure, while breezy cover-ups like the Abrile Poncho take off for sunny skies and crystal waters when paired with the Kate Crochet Bikini. The Venus Maxi Dress is a gown fit for the bohemian spirit, while the Riley Jumpsuit begs for a sunset stroll on the beach.
This new collection gathers inspiration from the secluded and intimate excursions, white sand beaches, effortless existence, and the lightness of being in love, arriving just in time for fall wedding honeymoons and whimsical elopements.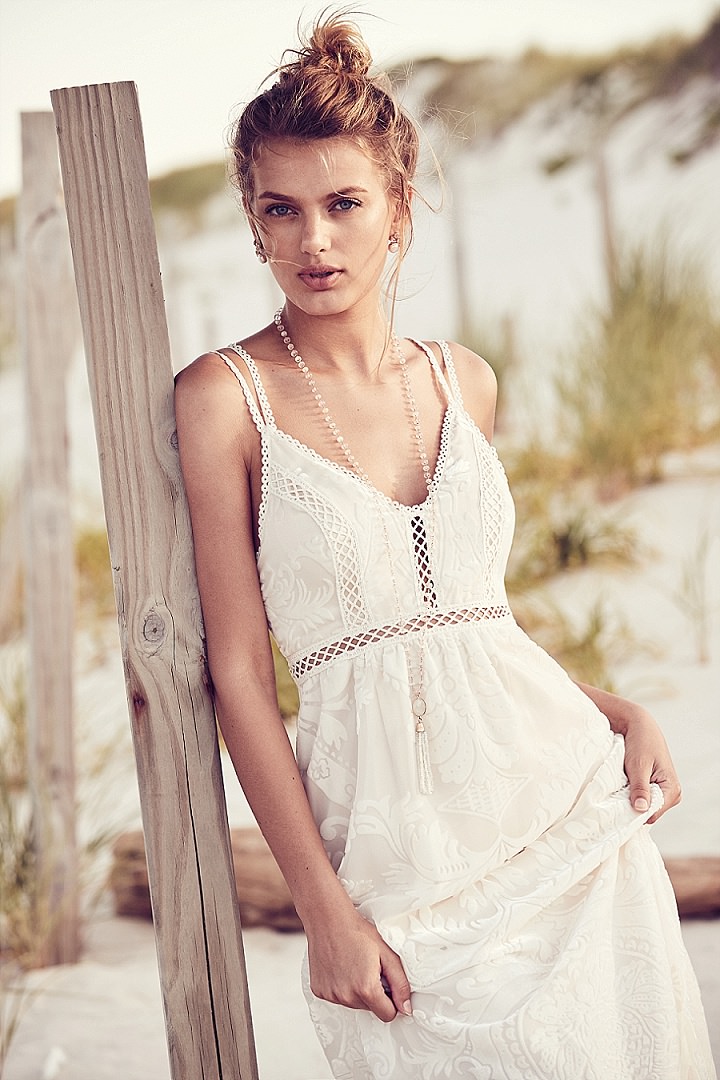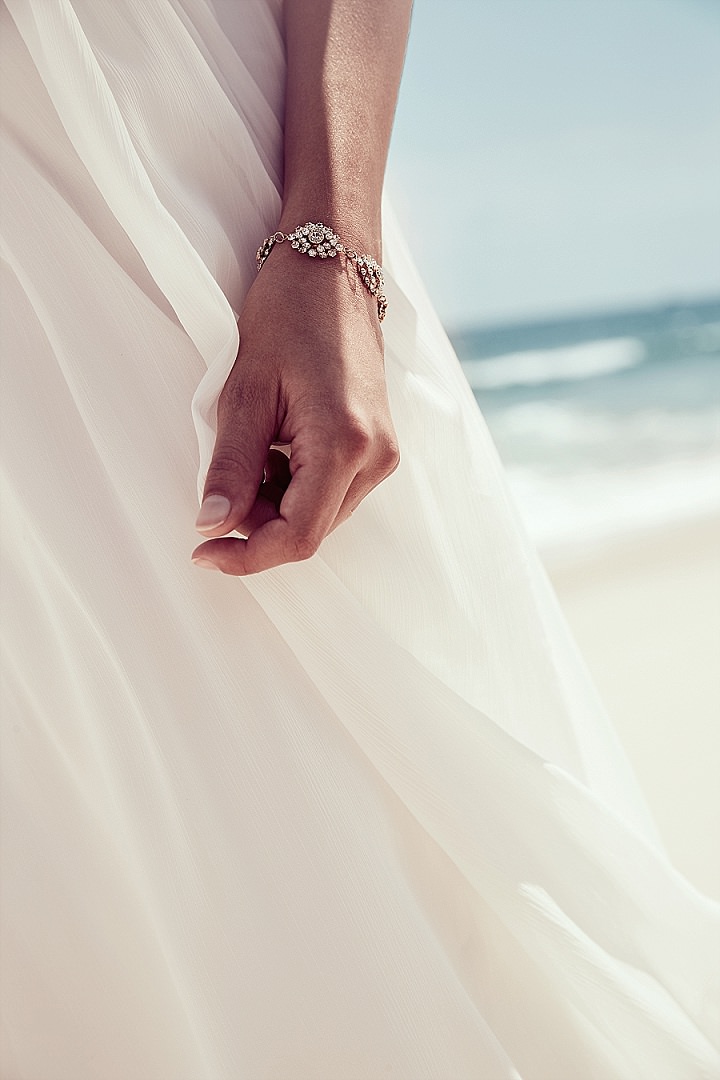 FOR MORE INFORMATION ON BHLDN