Michelle and Lucas were married on the 20th August 2016 at a Private Residence in Texas, USA. Despite the rain and their very wet outfits and hair, their joy is shining through the gorgeous images by Nicholas L Photography. Just wait for the silhouette portrait of the bride, just stunning. With rustic barn styling and what looks to be a fantastic party, the wedding was full of fun and smiling guests…and bright umbrellas!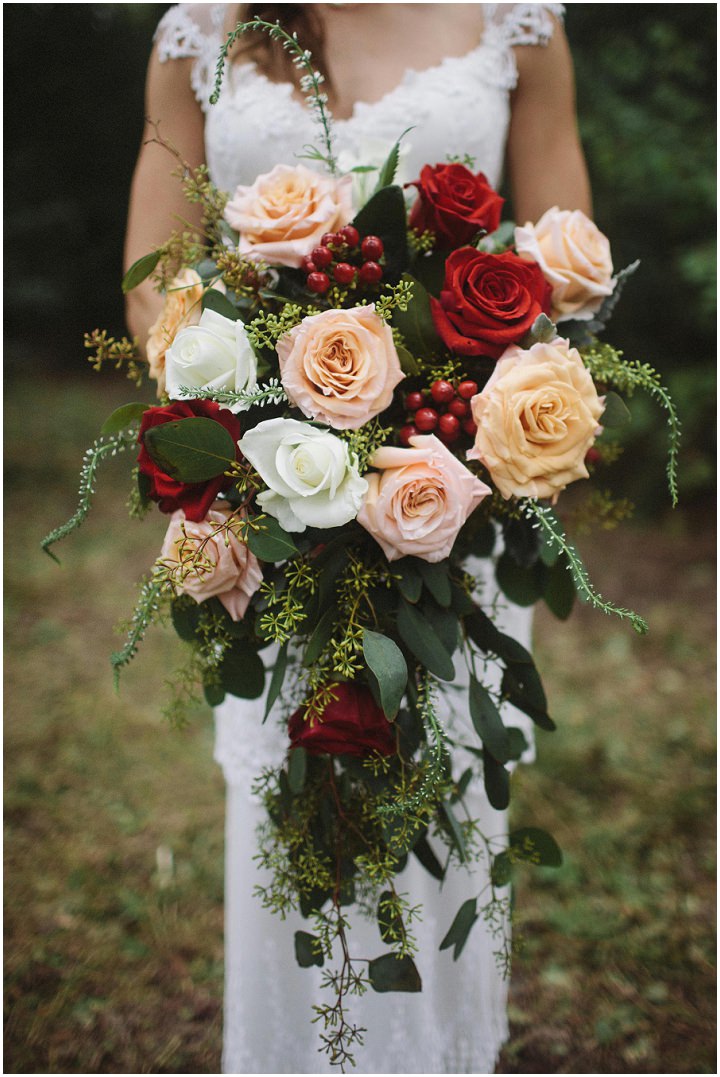 More from Nicholas the Photographer
As soon as my second shooter (also my fiancé) and I drove up to the venue, we knew it was going to be a great day. Ronin Cooking is a family owned catering company in College Station, TX whose property consists of the Ronin's family residence, a big catering kitchen, two wood barns, several gardens, trails, and a beautiful outdoor ceremony space. We spent the beginning of our day with the girls in the house getting hair and makeup done. Everyone was so kind, welcoming, and full of excitement, it felt like the party had already started! The threat of rain was very present but it didn't seem to phase anyone. Michelle, the bride, was very insistent that if it should rain, the ceremony would continue at the outdoor space as planned even if it were just her, Lucas, and their officiant. By the time the guys showed up, so did a light sprinkling. The guests began to arrive soon after and by the time we were ready for the ceremony, a steady rain had driven the wedding guests under umbrellas. Michelle and Lucas are the kind of people wedding photographers love to shoot. Yes, they're beautiful but they are so deeply in love and so elated just to be near each other that it makes capturing their emotion so easy. After the ceremony, with no sign the rain would stop, Lucas and Michelle were set on continuing with portraits. Their adventurous spirit was contagious and exciting! She wasn't phased at all by how muddied her beautiful, vintage inspired dress was getting out on the trails. The reception dinner space – dark wood farm tables under lush, green trees with strings of big bulbed lights – was rained out so everything was moved into the adjacent open air barn. No one seemed to think twice about it as the party continued through the night until the sparkler send-off. While the rain made my job difficult, the people were nothing short of inspiring. I am so grateful they chose me to be a part of their day.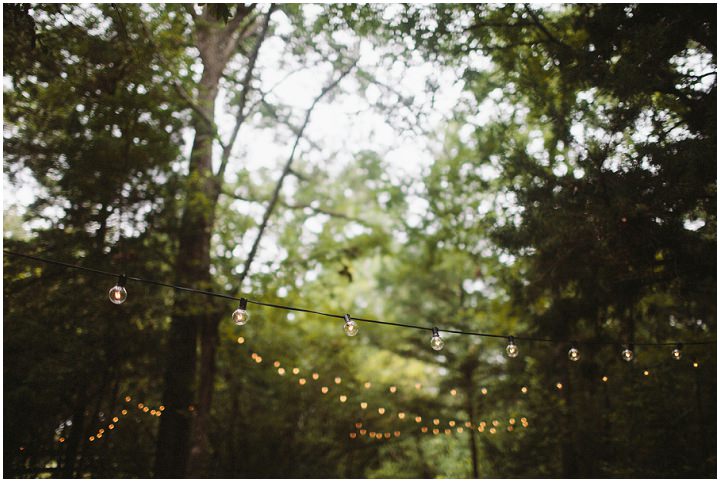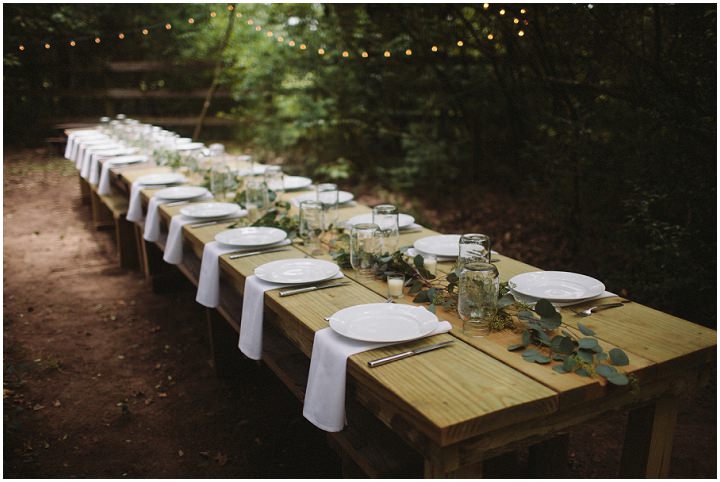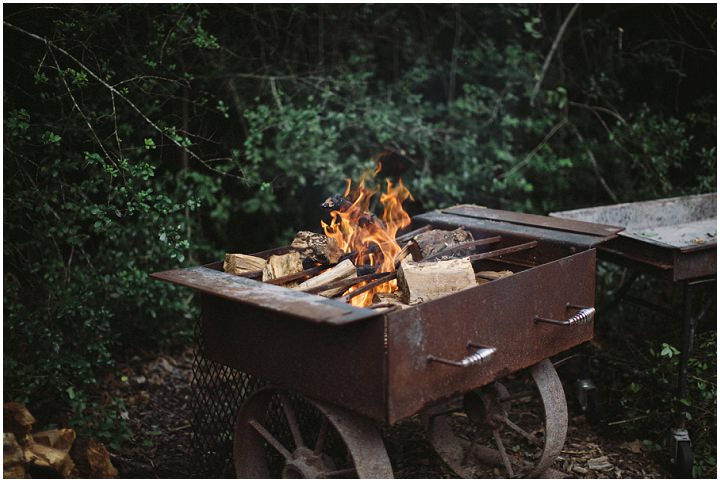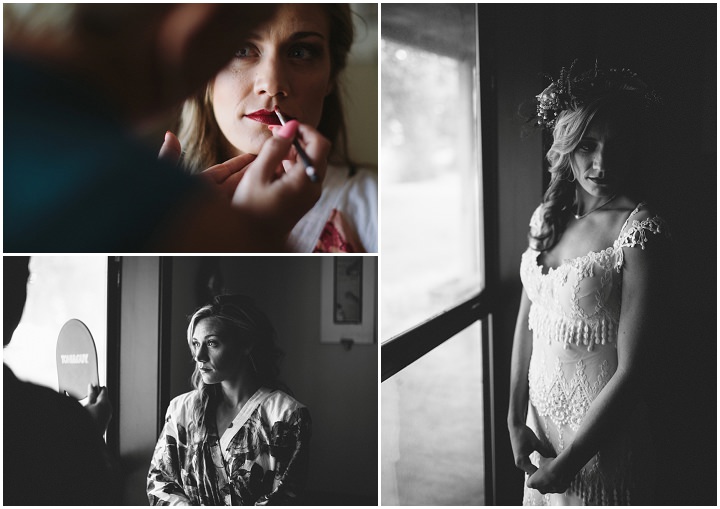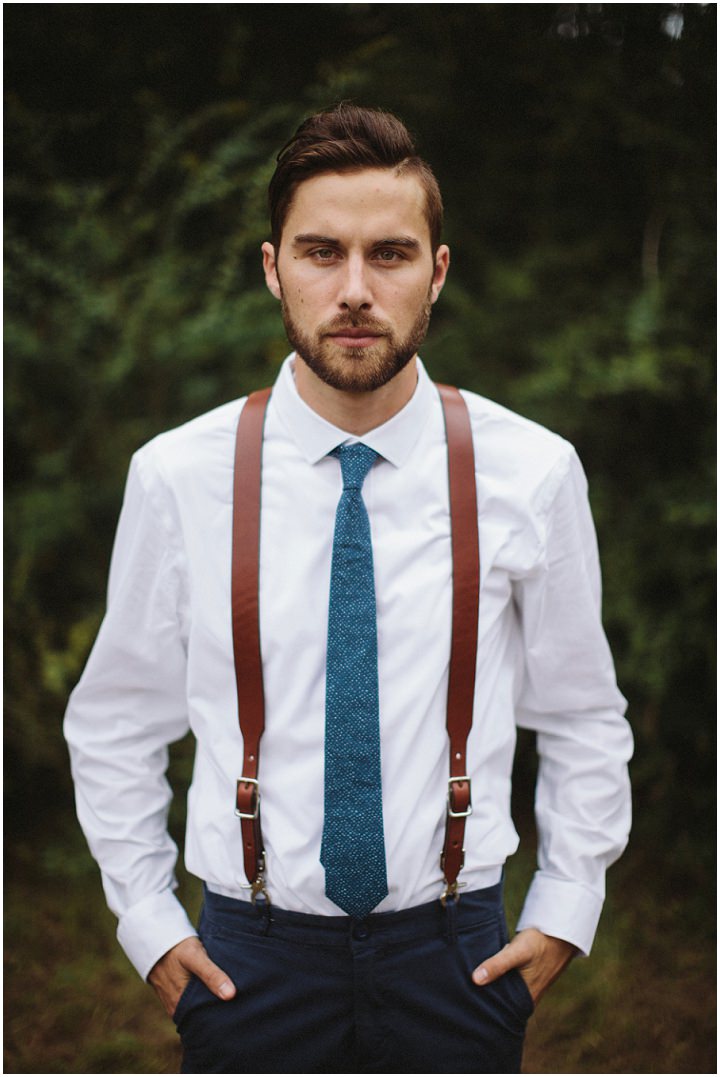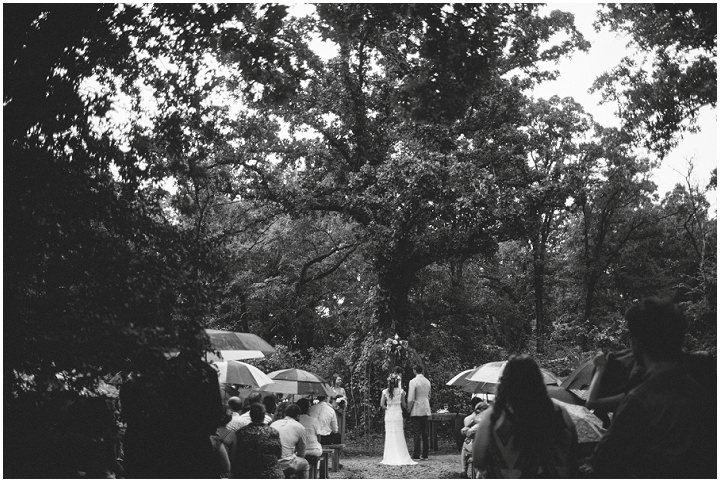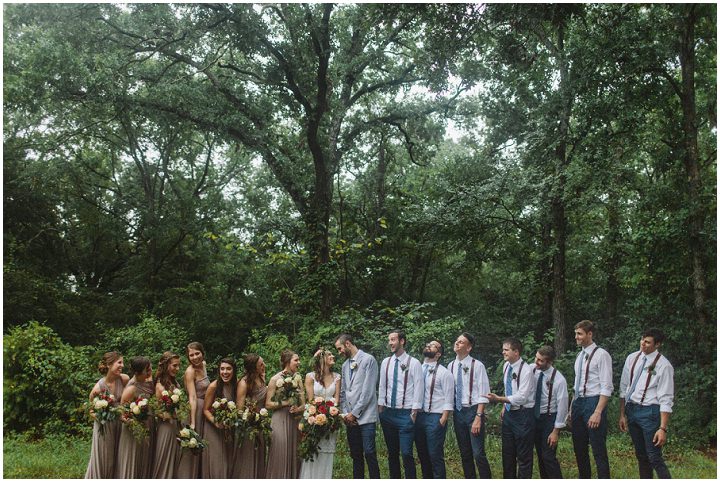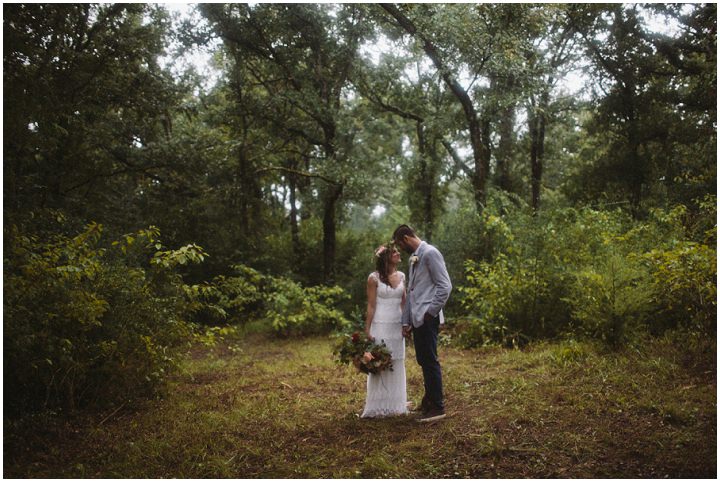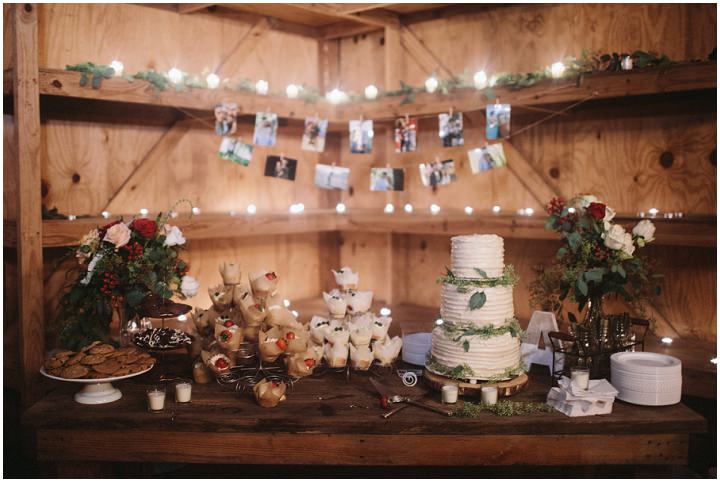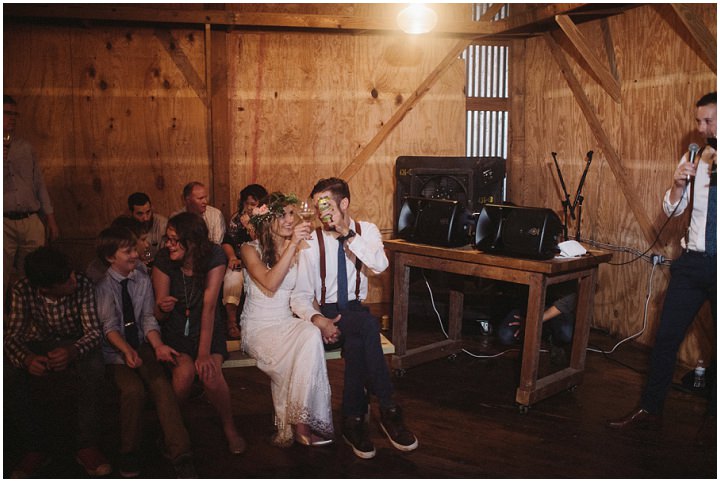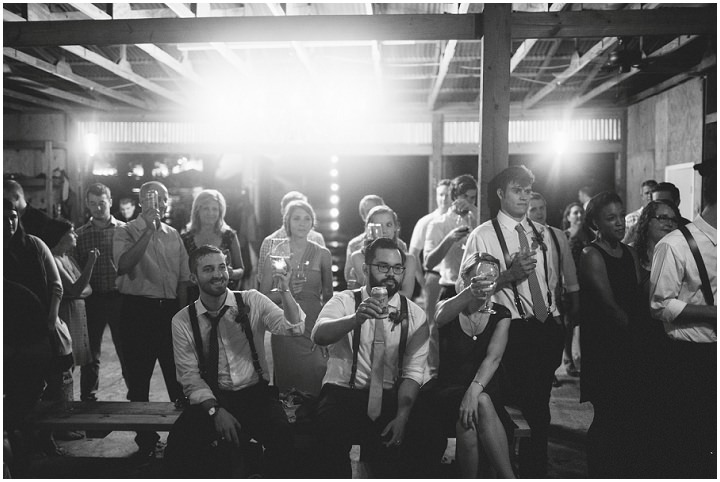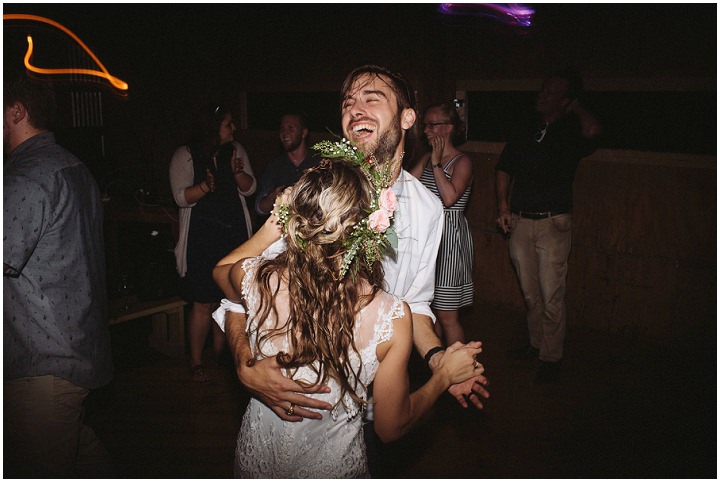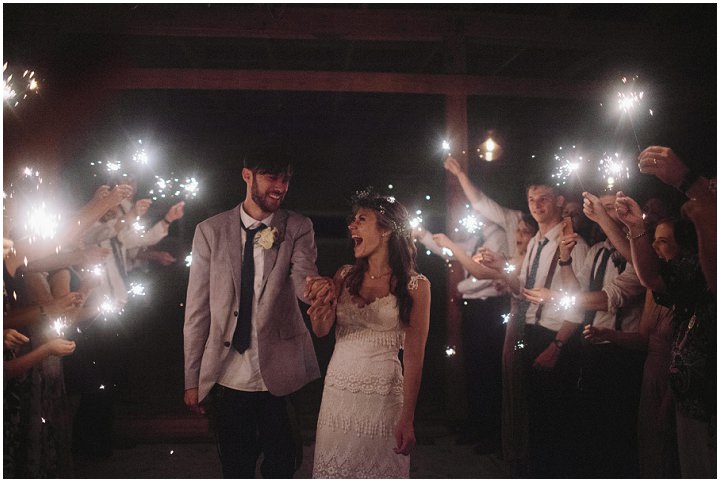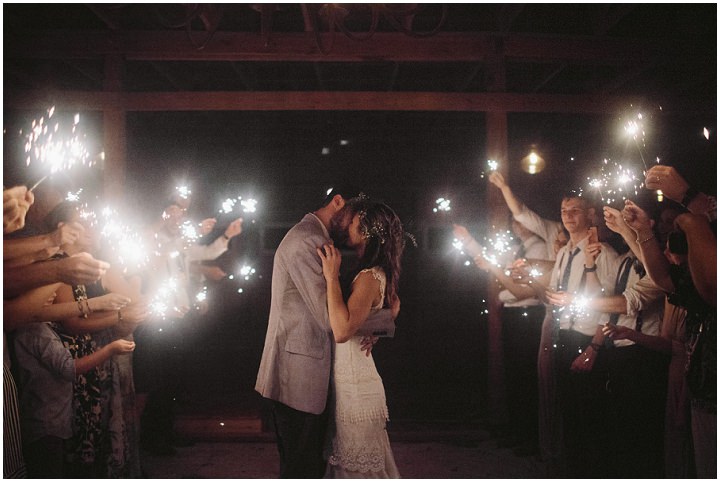 For more information on Nicholas's work go to:
www.nicholasl.com / [email protected] / www.nicholasl.com/journal / FACEBOOK / PINTEREST / I: @nicholaslphoto / T: @nickleitzinger