This afternoon we are back with our regular monthly feature 'Advice from the Married Side' real life wedding planning advice from all the lovely brides and grooms I have featured on the blog.
I get to feature so many amazing real weddings and with each wedding I ask the couple to share with us their wedding planning knowledge and experiences. This post is a super useful collection of wedding wisdom from those who have just got married, to help you on your own wedding planning journey. I hope there will be something amongst these experiences that help you. Happy Planning!
Getting Organised
Talk to each other as much as you can and decide what you want for each aspect together
Planning wise, Pinterest was literally best thing ever. For ideas, budgeting tips, tutorials on how to do things and links to wedding bloggers.
Try not to go overboard with the budget and the styling.  Keep it simple, fun and relaxed.
Make a spreadsheet to keep on top of costs and start crafting as early as possible (earlier than we did)!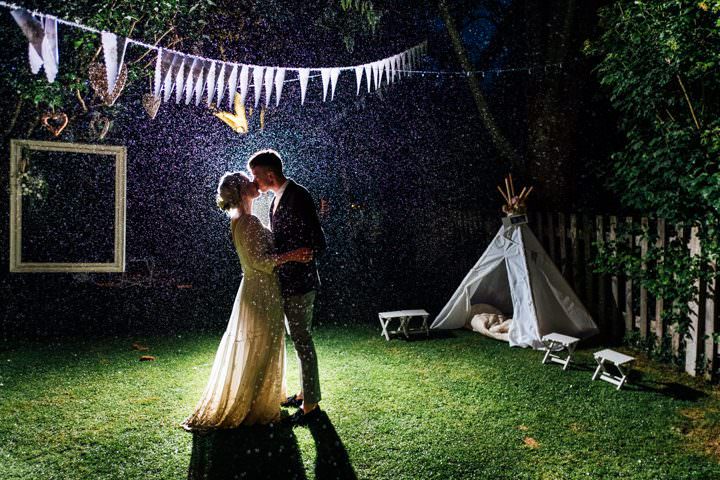 Making The Day Personal to You
Don't get into a panic about the things you think other people expect you to have.  Do what YOU want and how YOU want it.
I would also say to just do what you like! I had lots of people commenting on how 'untraditional' the wedding was, but we didn't even realise, we just made it a day that we would be comfortable with and be able to enjoy all.
Our advice to other couples is to be true to yourselves. Don't plan the wedding you're 'supposed' to plan, plan a wedding that's true to your heart.
The only advice we'd really give it do what's right for you, don't do anything that you feel you have to. We had no first dance or speeches because that's not us, we can't dance or speak in public so doing those things would have just made us nervous. You've got to plan a day that you'll enjoy.
Make sure you stick to what you as a couple love and find important, it's so easy to start to do things to please others.
Planning
Be realistic and have a plan or hire someone who does. I'm great with ideas, but less great with execution. Thankfully we had a few organized types on board including friends and family who took over and made sure everything came together. But not before we had to weather several meltdowns and minor disasters.
It is so cliché but to just enjoy the entire process because the day comes and goes too quick.
Take the time to make decisions together but try not to dwell on things; if you see something that you love and you're happy with the price – book it. Don't waste time going round in circles.
Make difficult decisions early on like kids or no kids.
General Advice
Scrimp where you can and spend on the priorities, just because someone else had it doesn't mean you need to. Search for the bargains and don't be afraid to try and negotiate and think outside the box.
Don't sweat the small stuff because no one notices, only you. Everyone is just there to be with you and celebrate you and that is all that matters.
I would definitely recommend having a guestbook and a polaroid camera there on the day. Looking back through the book has brought us lots of joy and it will be treasured for ever.
Don't let stress or minor problems take over, just always remember that the most important thing is your marrying the person you want to spend the rest of your life with. That's what will make the day a success, everything else is just background detail!
On the Day of the Wedding
When it comes round soak in every moment and spend time with the people you love.
Take 5 minutes to process things after the ceremony and have a moment to yourselves. But don't stress if you don't see each other too much as the day goes on; you have the rest of your lives to spend time together. enjoy the day celebrating with everyone else!
On the day, I say just go with it. When things go wrong, it just adds to the story of your day.
On the day, make sure you set aside time for just the two of you to take in everything that is happening around you and to really enjoy it with just the two of you!
Write a small list of the things that are really important to you, distribute the list between the bridal party so they can make sure it happens. The day flies by, keep smiling for all those pictures it's the only thing you have after the day.
Relax, enjoy it and spend as much time together on the day as you can.
I hope you found these pieces of advice helpful. If you are already married is there anything you would like to add ? Was there anything in these words of wisdom that has resonated with you?
Is there something you would particularly like to ask me  for advice? any questions just email me [email protected]
BIG BOHO LOVE
KELLY XX