Good Afternoon! I hope your Monday is off to a flying start? We have an absolutely gorgeous shoot to share with you this afternoon all the way from British Columbia, and if you enjoyed my Rose Quartz and Serenity post on Friday then this is right up your street. With a colour pallette of cool blues and crushed rose, and accents of metallics, greys and glass, this elopement shoot from Lilly Ann Photography is seriously stylish. I adore the dramatic setting and the bride's relaxed look, and the foliage details bring it all to life.
More about the shoot
Lost in the smell of sea salt, amongst the bouldering rocks and cascading waves of Weirs beach BC gave the perfect west coast sensation for our indigo shibori and geode table-scape. The perfect mix of modern with a delicate fine art touch gave this romantic elopement styled shoot the balance of soft ethereal elegance meets west coast with a unique edge of Indigo accents. Tying in mineral elements of golds, crystals and marbles with artful oyster appetizers and air plants, the shibori textiles were the ideal feature finishing touch to create a stunning intimate setting.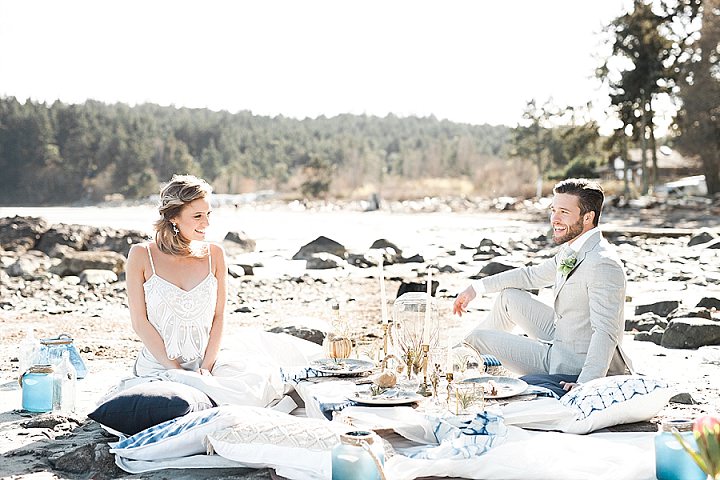 The team that made the shoot possible
For more information on Lilly Ann's work go to
http://www.lillyannphotography.com / FACEBOOK / PINTEREST / I: @lillyannphotography