Happy weekend everyone! Is the sun still shining where you are? I'm dashing off for a cheeky little weekend away so a bit of spontaneous adventure – we've not even decided where we're going yet!
Today I have the pleasure of bringing you our weekly edition of Boho Pins, and I have a gorgeous selection of lighting options for you! You will hear many planners and stylists tell you that lighting can really bring you décor to the next level. You can highlight certain cool features, or hide others in shade. It can create a curtain, focal points or a really dreamy glow for last night festivities. Whatever your tone and style, there is something for you!
Do let me know which are your favourites; I think festoon lighting is definitely the way forwards for alfresco dining and the huge carnival light up letters fit into any setting!
Image Source via Freckle Photography – I just love this idea, the lighting hanging from the greenery looks amazing and in this case was all put together by the very clever groom.
Image Source via Asia Pimentel Photography – Giant Light up letters have been around for a while now but they are certainly not going anywhere A brilliant way to add a huge dose of light to your wedding and look super stylish with it.
Image Source via Alexander James – Tea lights in jam jars are so easy to do, cost effective and can look super pretty! perfect for the DIY bride.
Image Source via Helen Abraham Photography – Paper lanterns are cheep easy and so easy. You don't need an electricity supply and they let off lots of lighting. Perfect for a tipi or marquee wedding.
Image Source via Jackie Ohh Events – How pretty is this outdoor nighttime reception area, a mixture of lanterns and fairy lights make this wedding glow with beauty!
Image Source via Claire Penn – I love the simplicity of festoon lighting to lift and dress up the simplest of venues.
Image Source via Julie Cate – Totally fun and albeit temporary, sparklers make for the most gorgeous photographs in the evening.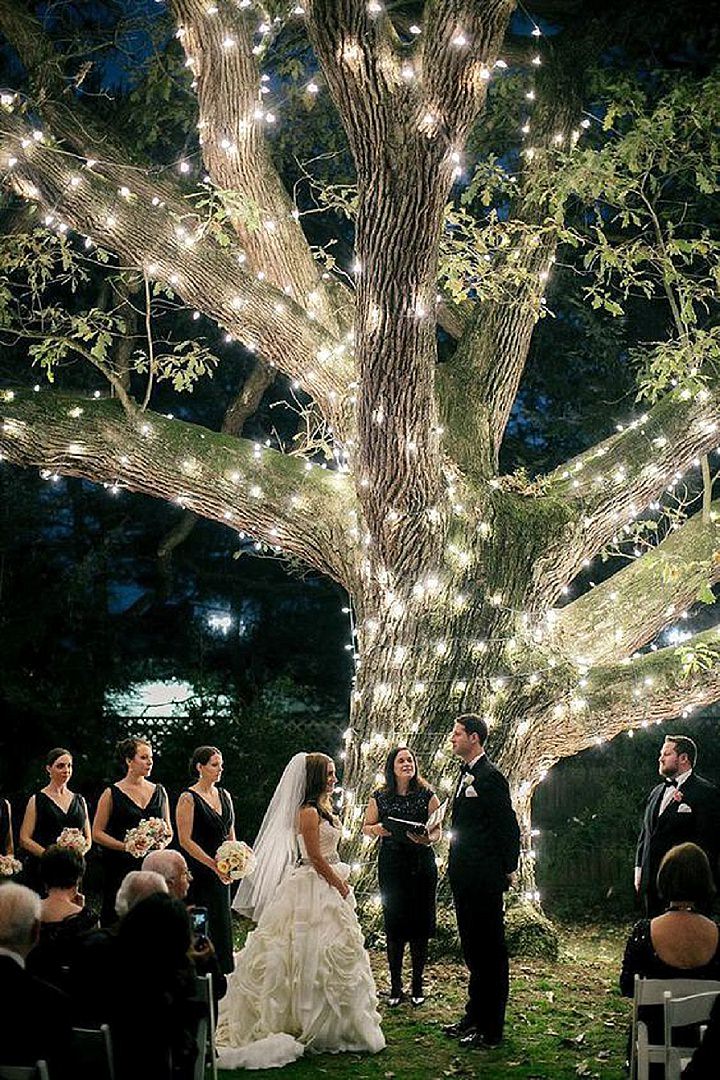 Image Source via Emily Wren – Simple string lights have been wrapped around a tree at this wedding to create a spectacular focal point for the ceremony. Simple, but very effective!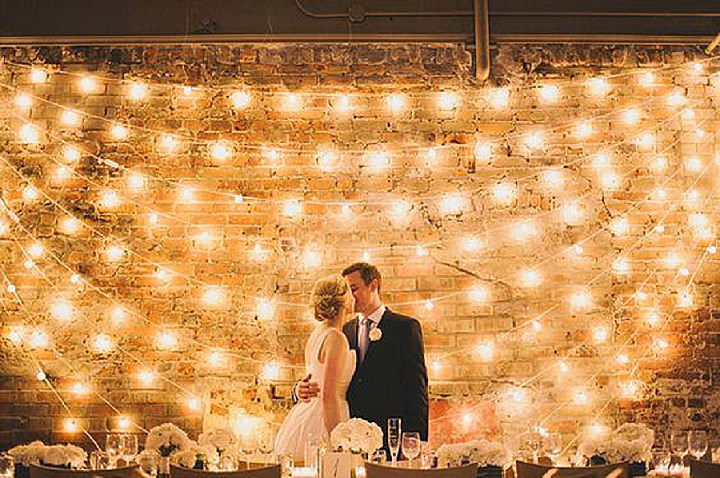 Image Source via Heather Jowett – Here a curtain of lights have been used as a backdrop behind the top table bathing the bride and groom in pretty soft light and creating a great photo backdrop!
Image Source via Nicole Berrett – Finally, this outdoor wedding reception is lit by both festoon lighting overhead and a variety of candles on the table. As dusk falls this creates a stunning, intimate feel to the meal.
TO FOLLOW KELLY ON PINTEREST…
Kelly H – www.pinterest.com/bohowedandlife