This afternoon on Bridal Style we have the amazing new bridal footwear collection from Florence Footwear. A gorgeous combination of fashion forward and bridal chic, we are loving these designs for heel and flat loving brides alike. Styles from this new British brand based in the East Midlands are available from July 2016 and with prices between £185 – £285 for such edgy style, we can tell they will be popular!
Shoes which marry together contemporary details with traditional bridal materials.

More information about the Florence footwear collection
For our first collection, we wanted to showcase what Florence is all about. We want to give brides another option and get away from traditional styling and vintage details. It was important for us to maintain a romantic, feminine feel, but without being twee or childlike.
Florence echos high fashion trends and it is important that the styling is current. We wanted to marry together contemporary details with traditional bridal materials. We feel that this juxtaposition sets Florence apart from other bridal brands. The addition of bridal trainers and brogues was a bold step. With sports styling being such a strong trend, and one that doesn't seem to be waning yet, it was very important for us to represent the women who live in trainers.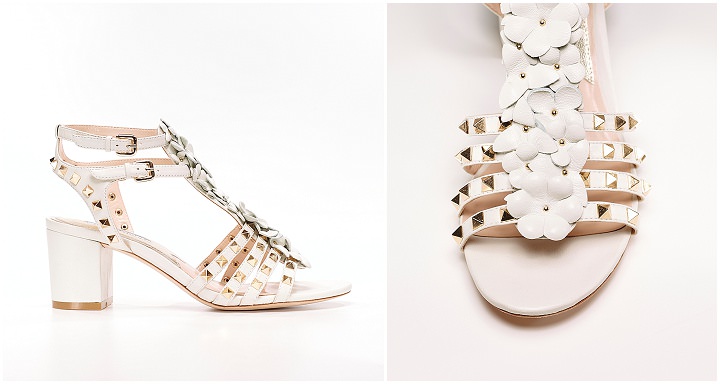 Florence was born out of our designer and founders struggle to buy wedding shoes for her special day. She ended up spending a fortune on designer shoes and felt frustrated that nobody bridged the gap between bridal and fashion. With over a decade's experience of designing fashion footwear for the UK High Street, it was time to take on the challenge. With a small team, Florence is building a supply base of unique stockists who share their vision and appreciate the Florence aesthetic.

For more information about Florence
www.iamflorence.co.uk / [email protected] / FACEBOOK / I: @iamflorence1912 / T: @Florence1912_br