Good Morning to you all and welcome to the weekend. How has your 4 day week been? I wish every week could be a Bank Holiday, how wonderful would that be? Today I am heading off to a wedding in the Yorkshire Dales and my goodness the weather looks immense!  Today is going to be so much fun! Whatever plans you have Kelly and I hope you have a great weekend.
Today we are looking at Chair Decoration and we have some wonderful ideas for you to help you move away from the standard chair covers. So much wedding pretty and some fabulous ideas.
Image Source – I just love this modern take on chair decoration. The gold and black works really well together and the typography is perfect.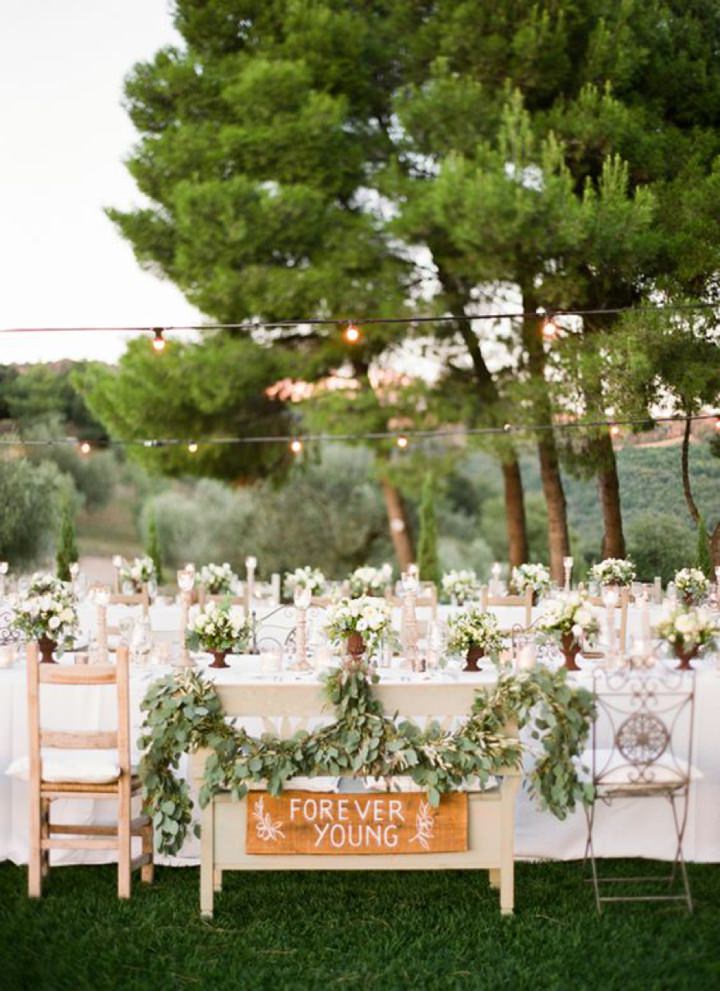 Image Source – I just love the idea of this love seat instead of two individual chairs, and the garland draped on it is just perfect.
Image Source – I do love a bit of glitter and these silver sequin chair covers are just gorgeous and so glam.
Image Source via www.marissamaharaj.com – This is a great idea for a DIY wedding, easy to do and looks fab.
Image Source via www.eddiejuddphotography.com – I do love it when flowers are used to decorate chairs and this one is particularly lovely example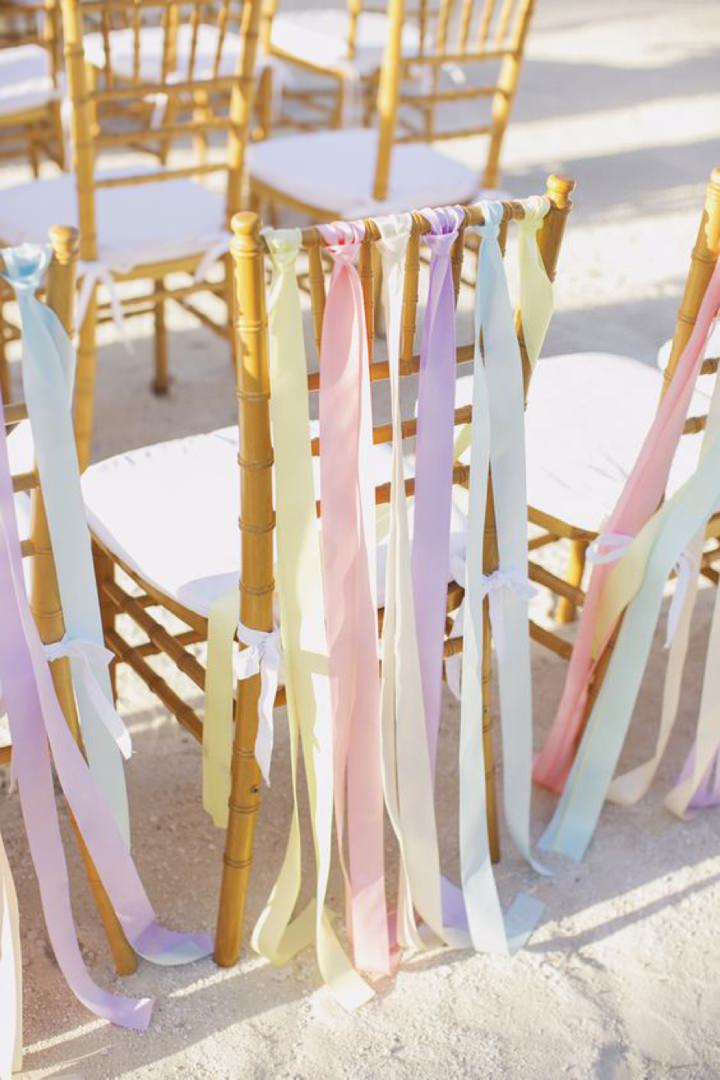 Image Source via www.darlingjuliet.com – How stunning is this idea.  Beautiful colour ribbons that could be used for any wedding.
Image Source – So very beautiful and stylish.  Rather than chair decoration how about these beautiful chairs.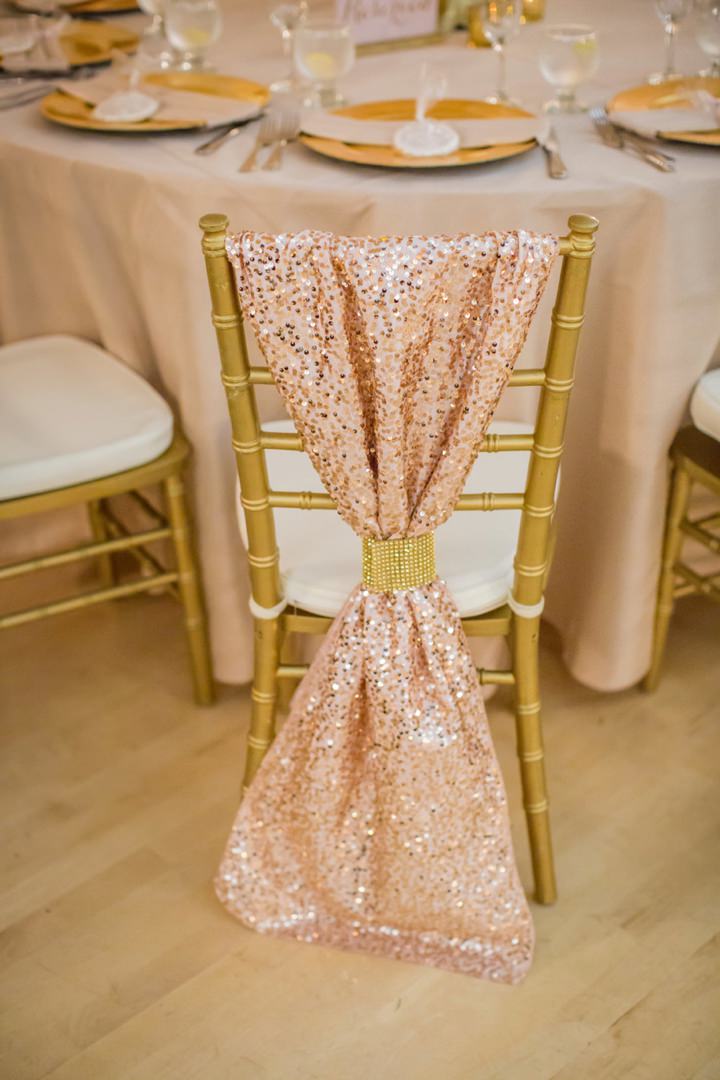 Image Source via www.katelynowensphotography.com – Add some glam to your wedding with beautiful sparkle throw.
Image Source – Love the idea of the chiffon hanging from the chairs.  Perfect
Image Source – When you have lovely white wash chairs it's nice to keep it simple with a little posy.
TO FOLLOW KELLY AND I ON PINTEREST…
Kelly H – www.pinterest.com/bohowedandlife
Kelly C – www.pinterest.com/kellypjphoto