Good Morning and welcome to Friday! Where on earth has this week gone? Kelly H has been busy moving house this week and the school holidays are here so I have been busy working and spending time with Fearne. It has been a great week so far and the weather hasn't been too bad either which is a massive bonus.
Today we are back with our weekly Boho Bride feature and I am happy to bring back Carmel and Dan to the blog. Carmel shares with us all about her Hen Party.  It looks like they had so much fun!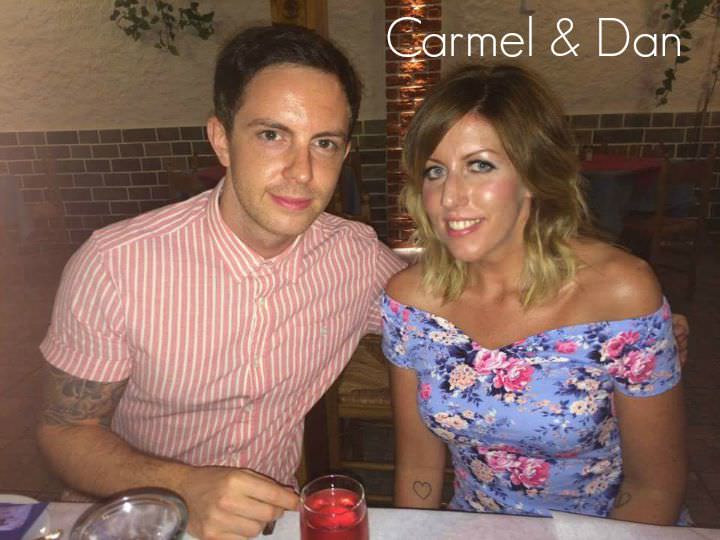 I'll pass the blog to Carmel and Dan….
June has landed!!!! Wow!! The month we get married! Still doesn't feel real!
May was such an amazing month. Hen and Stag do's done and we survived….. Just about! I didn't know where I was going on my hen do, I just had instructions on what to pack. I guessed it was abroad when they said I needed my passport but I never expected BARCELONA! The effort my maids went to was unreal and I honestly had the best weekend ever! It was so personal and the little details they went to really reflected my personality and what I love! I was so grateful! We then had another hen do the week after in Leeds with extending family and friends! Hence why I'm just about recovered! Dan went to Albufeira for his, he came back was his eyebrows, that's all I need to know! Ha!
We get married on June 18th and desperately wanted to go to Glastonbury for our mini moon. Unfortunately, that wasn't meant to be. We didn't get tickets due to our upmost efforts! We decided to book a little trip away instead and luckily there was cheap flights flying our from Leeds to IBIZA 2 days after the wedding! Perfect! Dan has never been and a few nights of letting our hair done will be perfect after the run up to the wedding!!!
The last few weeks are all go now, I have lots of little jobs to do plus a final meeting with the venue to go over everything. Then that's it!!!!! Can't quite register that it's going to be here so soon! I'm already getting wedding blues, I'm unsure how I'll fill my time afterwards! Ha! Becoming a full time wedding planner has crossed my mind!
Next time, it will be our wedding eve! Eeekkkkk!
Carmel and Dan (The soon to be Barton's!)