Good Afternoon and welcome to this afternoons beautiful Inspiration shoot. This sexy shoot is full of rock and roll inspiration, as well as some gorgeous forest wedding ideas. It is stylish and daring all rolled together with edgy poses, glitter, hints of Boho and beautiful details.  Many thanks to Mazi Stebuklai Fotografija for the beautiful images and 20 Dienu for the beautiful styling, we LOVE it here at Boho, we hope you do too.
'

Cozy, but at the same time a little bit bohemian and sexy'
The shoot took place at Kacergine woods in Lithuania. We were looking for an interesting models, who could be a little bit extraordinary…. Floral design and decor was made in the woods where the photoshoot was held. We were inspired by combination Saint Jonas' Festival/ Midsummer Day with fern symbol on it.
We are with the result. We wanted to show a different way to our clients of celebrating wedding day in Lithuania, in nature/forest. Even when we do not have very big budget we can do a very cozy and bohemian festival.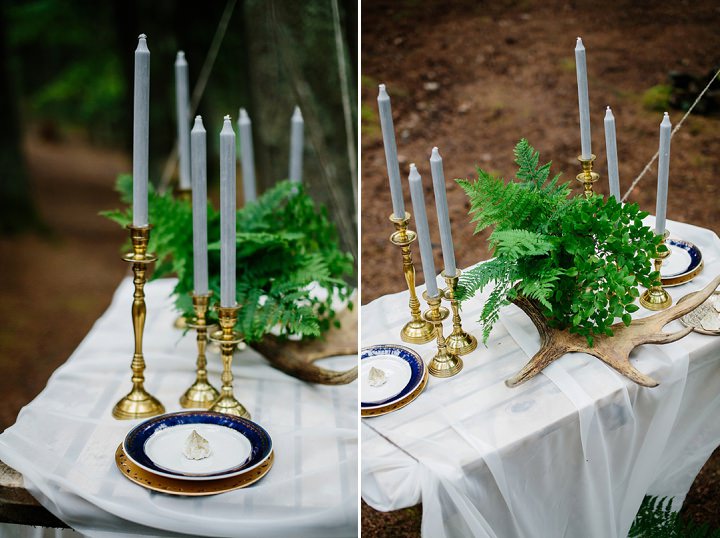 The suppliers who made the shoot possible 
Photographer – www.mazistebuklai.lt
Wedding Planner – www.20dienu.lt
Wedding Dress – www.renatapoccia.com
MUA – www.facebook.com/profile.php?id=100005973795086&fref=ts
To find more from Mazi Stebuklai Photgraphy
www.mazistebuklai.lt / FACEBOOK / @mazistebuklai / littlemiraclesphotography / PINTEREST / [email protected]