Good Afternoon to you all! How are you all today? We are all great here at Boho HQ and looking forward to the weekend. Today we are back with our weekly Diary of a Boho Bride feature and today we are bringing back Fay and Graeme to the blog. Last time on the blog they chatted all about The Engagement Shoot. Today they are on the blog talking all about Hair, Make Up and Dress worries.
I'll pass you over to Fay….
I am writing this blog post in full bridal hair and make up, as the lovely Natalie Willingham has just been to do my trial. I have realised this is the one aspect of the wedding that I haven't been completely certain on, all I knew is that I wanted my hair down, but I had no idea about make up. Thankfully Natalie did a great job of interpreting my very vague brief, and I love the end result!
For the past few months I have become increasingly anxious about my dress and basically convinced myself I had made a terrible choice. I am told this happens to most brides to be, as you have to order a wedding dress so far in advance, but that didn't make it easier!
The dress is currently on order, but I don't have my first fitting until June. I was pretty sure I would have driven myself mad by then. I actually started to have very dangerous thoughts of buying a second dress for the evening (please don't tell Graeme!) So I decided I would go back to the White Closet to try on my dress with all my accessories. Although I purchased my dress at the Didsbury shop, they now have a studio in Liverpool. The Liverpool studio currently houses my dress sample so my mum and I decided to make a day of it and go shopping at the same time. I couldn't get over how beautiful the space was (just look at the pictures). Lucy who runs the studio makes it extra special; she has a fierce dedication to bridal wear! As a fellow bride to be she was fantastically honest but comfortingly reassuring at the same time. As soon as I tried my dress on with all my accessories I remembered exactly why I bought it…and relax.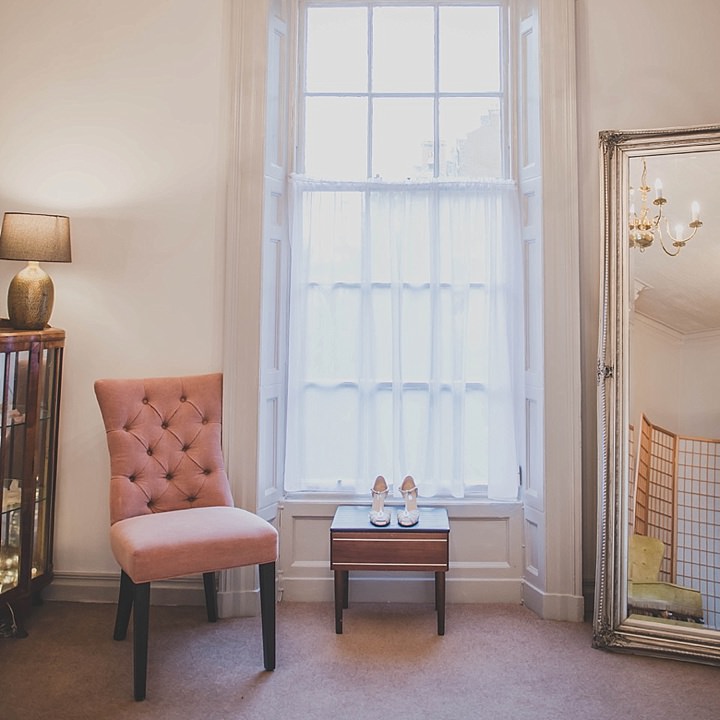 In terms of wedding planning we are just waiting on all of our RSVPs to come back and then we can complete the dreaded table plan! Also, any shoe recommendations would be greatly appreciated. I've decided that what I want doesn't actually exist and I've ended up buying something that I will be comfortable in, but aren't particularly stylish. My sister described the small heel as 'hideous'…thanks Jess! So if you know of any stylish shoes that aren't satin, have a heel and will be comfy all day please let me know!
Chat soon
Love Fay xxx