Good afternoon and welcome to Tuesday. I hope you all have a wonderful Easter break and enjoyed the four day weekend. Today we have a beautiful bridal collection to share with you from ModCloth. This collection is totally stuning and not only do ModCloth do bridal dresses but they also supply bridesmaid gowns, accessories, intimates and shoes. How wonderful!
'ModCloth is expanding into wedding with a curated collection of exclusive bridal gowns, bridesmaid gowns, accessories, intimates, shoes, and decor'
We asked ModCloth to tell us more about this beautiful collection
We want to be a better resource for our customer – our community is already shopping ModCloth's special occasion for their weddings and posting on social media using #marriedinModCloth. With the launch of the new curated collection featuring both bridal and attendant styles, ModCloth is catering directly to the bride looking to express her personal, unique style.
What were the main influences when designing this collection
The ModCloth wedding collection features ModCloth label dresses designed in house, as well as select styles from our partners (for example, Wendy Bird). Every piece in this carefully curated collection is chosen for its distinct details, high quality fabrics, and perfect fit, no matter your size.
When designing the wedding looks for our ModCloth label, as always we are inspired by vintage silhouettes with a nod to retro styling, but in fabrication and fits that are perfect for a contemporary bride (of any size!). We are inspired by the women in our community who express their personal style every day.
Can you tell our readers a little more about your company
ModCloth is a digitally-native lifestyle brand committed to inspiring personal style and helping its community feel like the best version of themselves.
ModCloth designs and sells its own exclusive line of apparel in a full range of sizes, and carries a unique assortment of fashion, accessories, shoes and home decor from over a hundred independent designers.
ModCloth investors include Accel Partners, First Round Capital, Floodgate, StubHub founder Jeff Fluhr, and Norwest Venture Partners.
Where are you based and how long have you been designing for
Founded in a college dorm room by high school sweethearts Susan Gregg Koger and Eric Koger in 2002, ModCloth has since grown to over 350 employees across offices in San Francisco, Los Angeles, and Pittsburgh.
ModCloth launched its own exclusive line of apparel in July 2015. Our design team and fashion director are based in Los Angeles, California.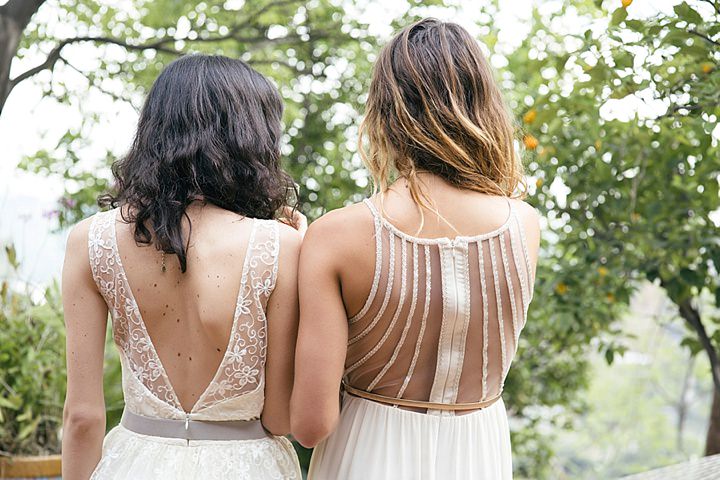 Can you give me a rough price range for your dresses
Over 30 wedding dresses (ranging in price from $175-$450+), dozens of bridal shoes, accessories and elegant intimates.
50 bridesmaids dresses (ranging in price from $70-$175+)
Where can they be ordered/purchased
www.modcloth.com/wedding Brides and bridesmaids can shop select pieces from the bridal collection in store as part of the "ModCloth IRL (in real life) Tour", a series of five pop-up shop events taking place this summer. The tour begins in Austin, TX in April and will end in the company's founding city of Pittsburgh, PA in September. We do ship to the UK. We offer FREE USPS Priority international shipping on orders of $150 or more.
To find out more about ModCloth
www.modcloth.com/wedding / FACEBOOK / PINTEREST / @ModCloth / I:modcloth