Good Afternoon to you all and welcome to the four day weekend! How are you all? I'm so glad it's the school Easter holidays as I get to spend time with my girl and get a few long awaited jobs done around the home. I also have two weddings to attend over the Easter Holidays which I am really looking forward to.
Today we are back with our weekly Boho Bride feature and today it's the turn of Molly. Last time on the blog Molly chatted all about their mobile bar and her hen party planning and today she is back telling us all about what happened on her hen party.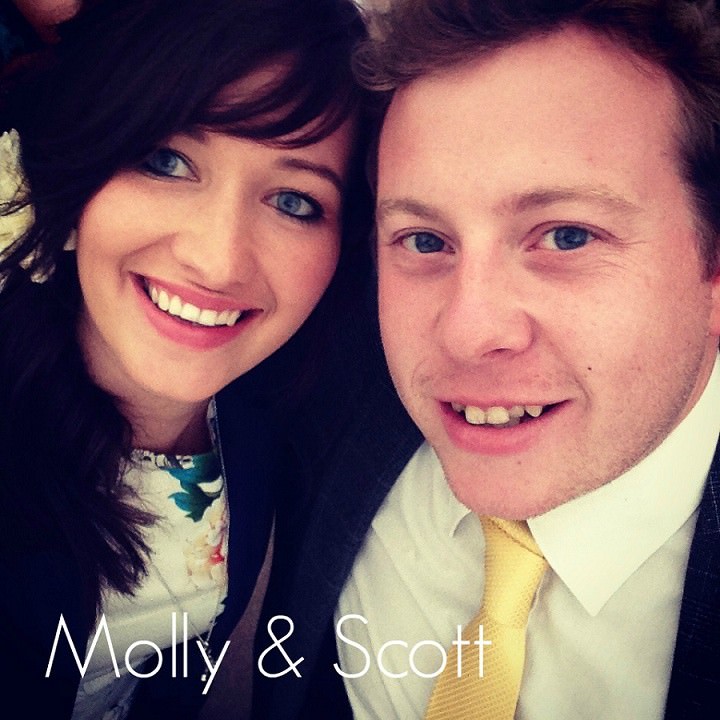 I'll pass you over to Molly and Scott….
Ok, so we've got roughly two months to go and I can't quite believe it! Final plans are in place and everyone seems to need paying all of a sudden!
As promised, I'm going to talk about the hen do. My bridesmaids took me to Disneyland!!! It was all a complete surprise. They revealed where we were going in the airport hotel with lots of presents for me to open – the final present being bride Minnie ears! Needless to say they didn't come off for the whole weekend!
There were definitely tears as Disneyland is my absolute favourite place and I couldn't quite believe I was there! We didn't stop laughing all weekend and it was amazing to spend the weekend with my 3 best friends. All that aside, I was so overwhelmed with how much thought, organisation and effort had gone into planning my hen do and it's a great feeling to have such wonderful friends. It's up there with my favourite pre-wedding moments!
There have been several pre-wedding moments where I've been overwhelmed with excitement and happiness and they are memories that I'll treasure forever. Another is the dress fitting with my bridesmaids. Having us all there together looking like we will on the day was great. Obviously, this was followed by a huge lunch as we'd all not eaten in preparation for the fitting!

Then there are the smaller things – choosing our rings, tasting the food and seeing St. Paul's Cathedral for the final time before the big day. These last few months before the wedding are truly magnificent and I'm enjoying every single second.
Love Molly x