Last week I was lucky enough to meet up with Simon Fredrick the owner of Chauffeur d' Elegance. Simons company proudly boasts the car of all cars the Chauffeur Driven 'Bentley Arnage T'. The car, may I say, is beautiful and I can't think of a more luxurious way to travel to and from your wedding.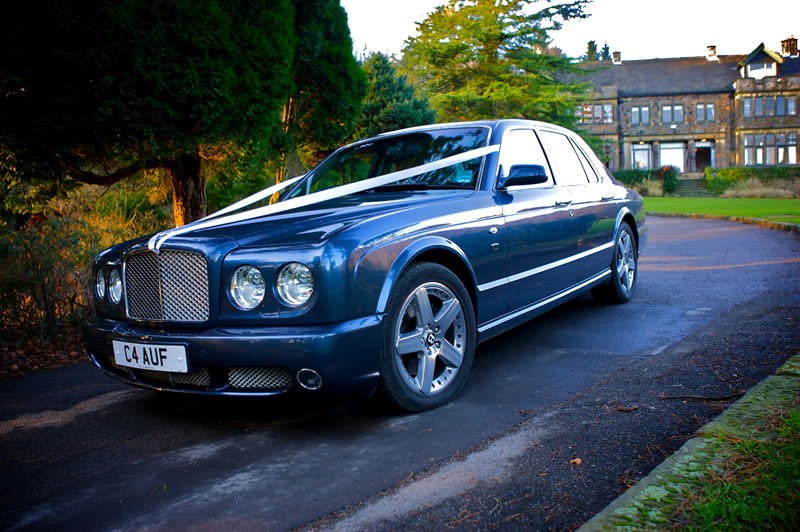 Simons Wedding Chauffeur Service includes, a bespoke and flexible service to fit around your needs on the day.
The car will pick up the Groom and Grooms men and take them to the church, it will then pick up the Brides mother and bridesmaids and finally the bride and her father (tradition permitting). After the ceremony the happy couple will then be taken in luxury to the reception venue.
There is also the option for a 'time out' session later on in the day, where the couple can savour the events with a short drive together.
Then at the end of the day why not get taken to the honeymoon in style? and let Simon chauffeur you to the airport. the perfect end to the perfect day.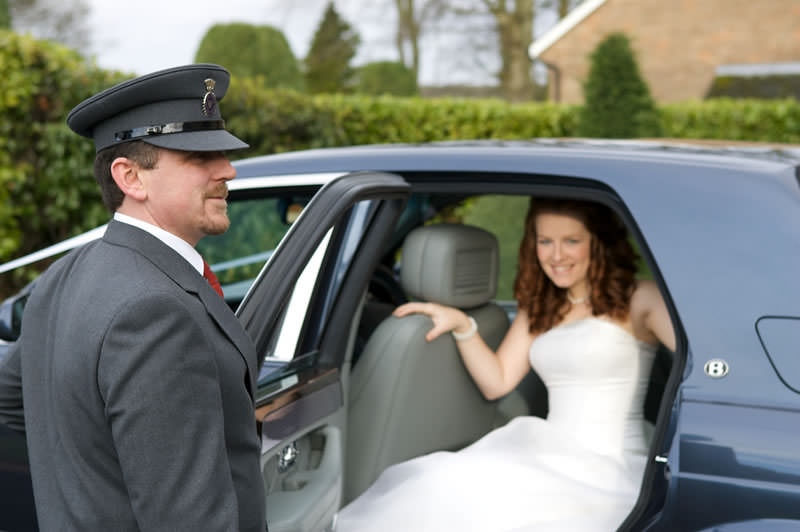 Simon offers out the Bentley for a range of other services, not only weddings. These include The Corporate Chauffeur Service, where you can set your company apart from the rest, representing outstanding hospitality. Prepare yourself for that important meeting with your favourite music, or film and arrive in style and totally stress free!
Or take out the Bentley Arnage T for a special event, maybe a trip to the races, an anniversary or a Birthday?
Simon proudly holds a whole book of certificates for the Bentley, including those from The British Chauffeurs Guild, Bentley chauffeurs Academy and The Institute of Advanced Motorists.
Proving that not only is the Bentley super stylish but also reliable and safe.
It was great meeting Simon and the Bentley and I would certainly recommend his services to any of my brides. A perfect bit of luxury for your perfect day!
Simon has also been generous enough to offer any of my boho brides a discount on his services, giving an even bigger reason to use his services.
For more information contact Simon at Chauffeur d' Elegance or me at Boho Weddings and Events.
Thanks
Kelly x