Good Morning and welcome to the weekend! I am waking up this morning in a very beautiful Shropshire, the sun is shining and we are going to make the most of it by going on a very long walk followed by a pub lunch.  Do you have any plans this weekend? Is anyone getting married today or attending a wedding?  We hope you have a great one if you are.
Today we are back with our weekly pins feature and this week it is bridesmaids. We struggled to choose as there are so many gorgeous outfits out there.  Kelly H has picked 6 because we she just couldn't narrow it down! I hope you like our selection.

Image Source via www.melissafullerphotography.com  – WHITE BRIDESMAIDS I am a big fan of all things white and adding in this gorgeous lace element to these mix and match boho style dresses is just gorgeous
Image Source via www.coryandjackie.com – METALLICS Metallics are my all time fav at the moment,
so I just love these stunning metallic bridesmaids, the colours, styles and designs are all beautiful.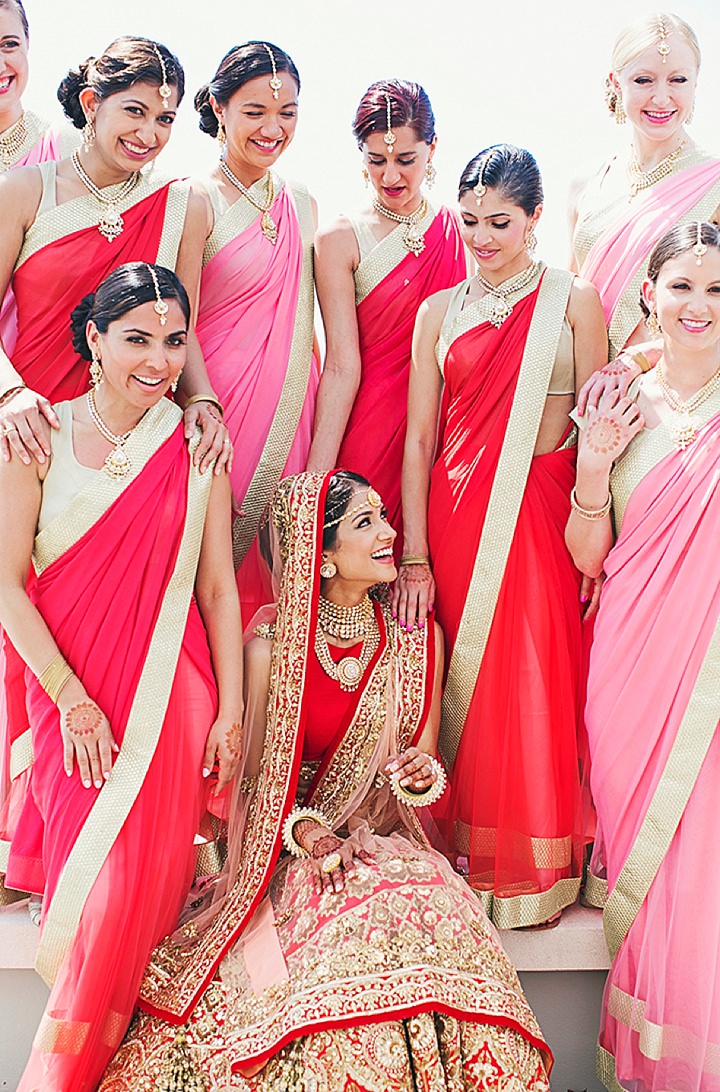 Image Source  – SAREES I just love this bright and beautiful asian wedding, the bridesmaids sarees are just gorgeous.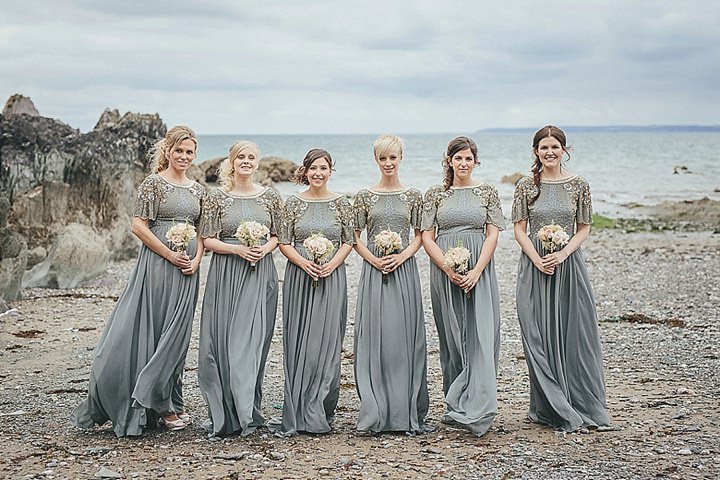 Image Source via www.helenlisk.blogspot.co.uk – MATCHING As much as I love mix and match bridesmaids I do still love to see dresses that all match and the embellishment on these Virgos Lounge dresses is amazing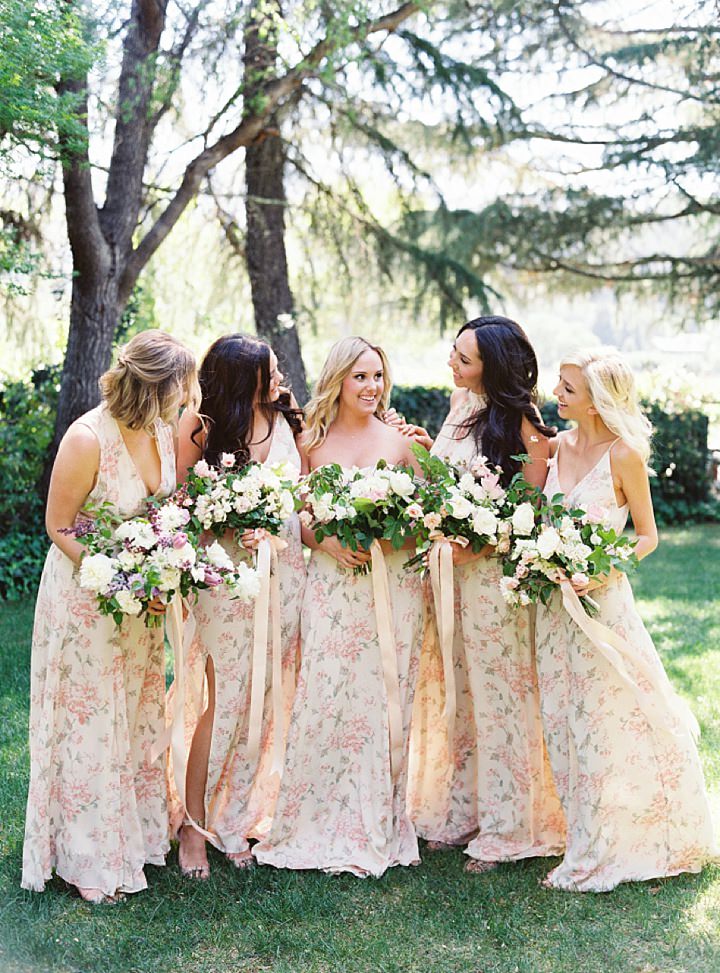 Image Source via www.jessicaburke.com – FLORAL – Floral dresses are just perfect for a summer wedding and add the light flowing fabric of these pretty maxi dresses and you have summer perfection
Image Source via www.arielrenaephoto.com – SEQUIN Man I love sequins, I mean really love them! so these gold sequin dresses are right up my street.
Image Source via www.tylerbranchphoto.com – METALLICS – How amazing do these look?
Image Source  – PASTELS. The pantone colours of the year are pastels.  Not this particular colour but this year I can see an increase in these pastel colour bridesmaids.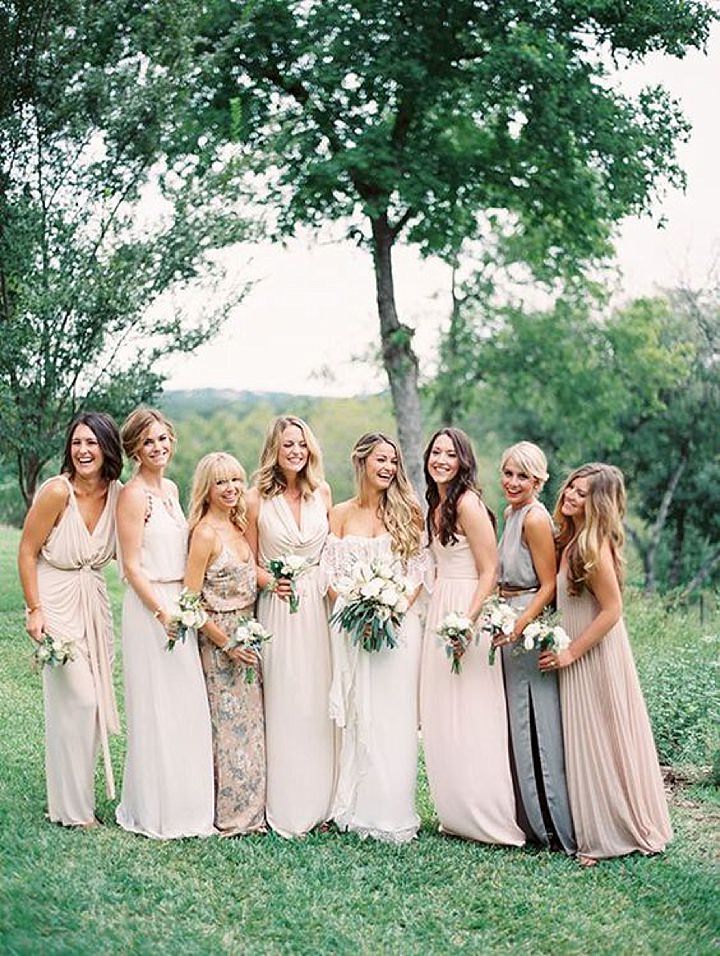 Image Source  – MIX AND MATCH I love this mismatch theme.  The colours are all beautiful and really compliment each other.
Image Source via www.greenweddingshoes.com/wedding-artists/next-to-me-studios  – LACY I love lacy dresses and I also love how amazing these dresses look.  With the colourful flowers just truly stunning!
Image Source via www.alexgracephotography.com – BOHO How about these for a beautiful Boho Wedding.  Just simply BEAUTIFUL!!!!
TO FOLLOW KELLY AND I ON PINTEREST…
Kelly H – www.pinterest.com/bohowedandlife
Kelly C – www.pinterest.com/kellypjphoto