The weekend is just about here!  How are you all and have you had a great week? At the moment I am just on my way to Shropshire for a lovely 3 night break with some other wedding industry friends. I am really looking forward to having some time away and recharging our batteries a little.
Before we head into the weekend I would like to bring back Molly to the blog for her next instalment of 'Diary of a  Boho Bride'.  Last time Molly was on the blog she gave us an update of just having 4 months to go until the big day.  Today she is sharing with you all the Hen Party details and Mr Squiffy a mobile bar for her wedding day.  It sounds absolutely fabulous!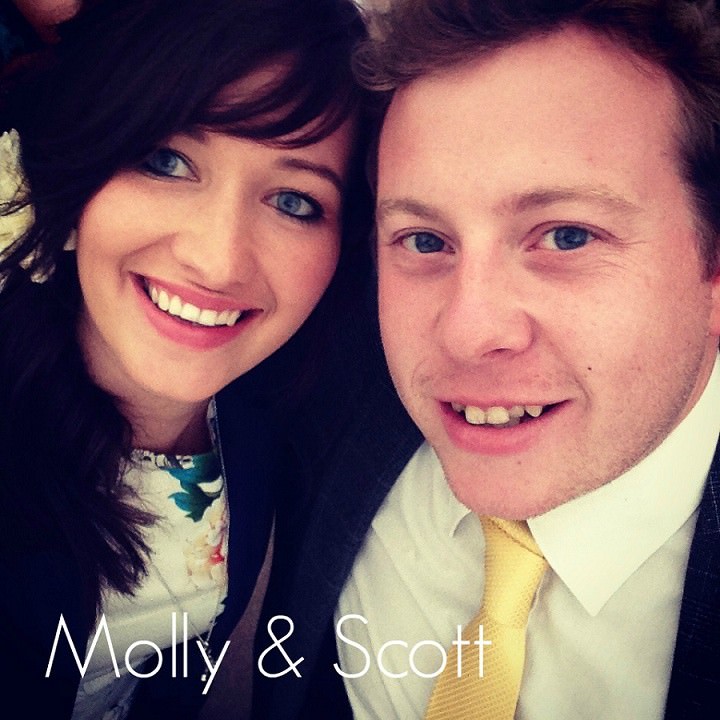 I'll pass you over to Molly and Scott….
This is it! As I type this I'm being bombarded with messages from my bridesmaids about the weekend ahead! I have been kept totally in the dark about my hen do which all adds to the excitement. I am therefore also bombarding them with messages along the lines of 'what clothes shall I take?' 'What will the weather be like?', 'Do we have unlimited space?' And 'shall I make a mix tape?!' I also know that Scott is involved as he has been running various hen do errands and I just can't imagine what they might be!
Image Source Left Molly's Own / Image Source Right 
Thankfully, my wonderfully thoughtful bridesmaids have sent me a 'kit list' so I have some guidance, and of course the obligatory 'bride to be' Sash and badge! I'm currently confused by the need for a bikini as well as warm clothes and the 'easy jet style' dimensions for my suitcase but no passport!
The second that the kit list landed on my doorstep, I felt a brand new wave of wedding excitement. It took things up a level, up to 'this really is happening and it's not very far away!'
Aside from the hen do, we have been finalising a few of the bigger decisions with various suppliers.
One element of the day at the tipi that excites me the most is our choice of mobile bar. Mr Squiffy, as the name suggests is a vintage ice cream van, turned mobile bar and is the perfect fit in our Cheshire countryside setting with a fun and relaxed theme. Adam and Sophie offer a number of different packages and were very understanding of our wants and needs from a mobile bar. Mr Squiffy is exactly what we were looking for and I know our guests will love it!
By the time you read this I will be on my hen do in a mystery location but will tell all in my next post!
Molly xx