Happy Valentines Day everyone and welcome along to another edition of Boho's best bits. I'd like to say it's a Valentine's day special this weekend, but you know what? Every day is like Valentines day here on the blog, as every day is packed full of love and wonderful weddings. Are you up to anything special today to celebrate? Personally I'm not, Nik and I don't really celebrate valentines any more. After 11 years together the novelty has kind of worn off. We probably would have done something, but my mum is up from Cornwall at the moment and staying with us, so I'm more interested in spending time with her and making sure she is OK. What ever you are up to though, do make sure you have a good one and I hope you get to spend it with someone you love.
Now it's time to crack on with this weeks Boho's Best Bits, my weekly round-up of the best the wedding world has to offer.
Best Wedding
This weeks wedding of the week is bright, colourful, full of style, gorgeous people, the most amazing setting and of course a super cute bride and groom. Found via Nouba Photo by Gui Jorge.
Jess & Matt's Bali Wedding Fiesta – From Nouba
Best Photography
Byron Bay Wedidng – From Jonas Peterson
Lisa and Michelle – From Fer Juaristi
Best of 2015 – From Lawson Photography
Dougie and Kelly – From Matt Parry Photography
Sheffield Town Hall Wedding – From S6 Photography
Emily and Slyvain Chateau Wedding – From Rik Pennington
Colshaw Hall Wedding – From Nicola Thompson Photography
Heather and Jonathan – From Our Labour of Love
Best Styled Shoot
Nordic Inspired Woodland Wedding Inspiration – From Ruffled
Tropical Brights Wedding Inspiration – From Southbound Bride
"El Casamiento" Mexican Inspired Shoot – From Nouba
Bold Spanish Romance Wedding Inspiration – From Green Weding Shoes, (Photo By Marsais)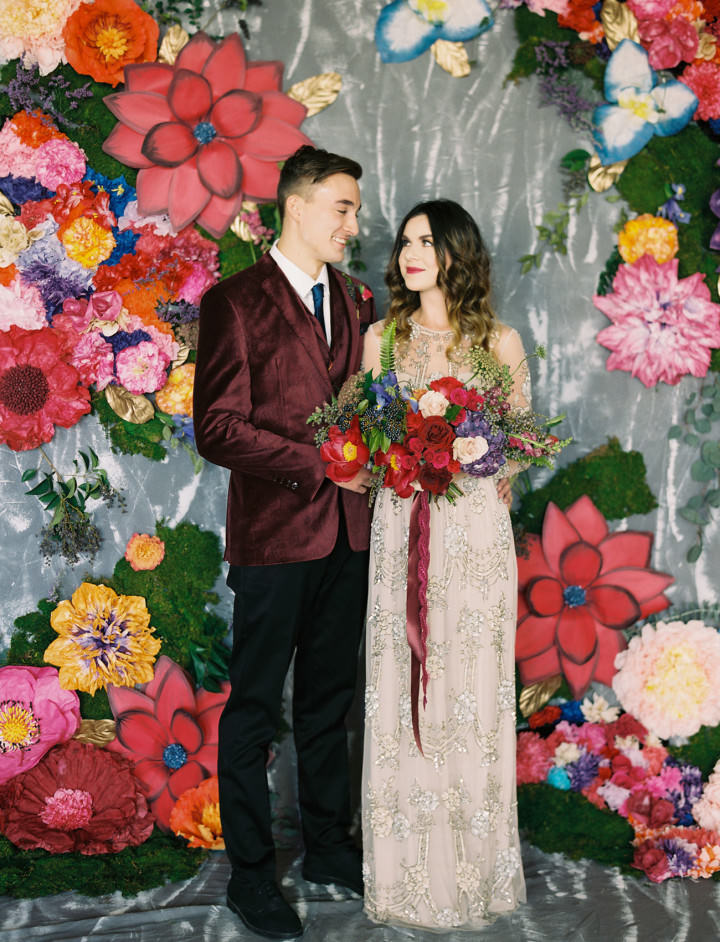 Best Style
Bridal Separates from Lace and Liberty – From Green Wedding Shoes
Tatyana Merenyuk A Lover's Dream Collection
Georgia Young Salt AW 2016 Collection – From Polka Dot Bride
Petite Lumiere's Sixties Inspired 2016 Collection – From Festival Brides
Modern Bride Wedding Fashion – From Love my Dress
Best Quote
Best Valentines
Beachside Valentines Day Inspiration – Fropm Polka Dot Bride
14 Romantic Gift Ideas for 14th February from Prezola
Best from Boho
Talia and Brandon's Eclectic and Colourful Homespun Wedding By Lucy Noble Photography
Best of the Rest
Modern Downtown Atlanta Wedding – From 100 Layer Cake
House of Commons Wedding – From Rock my Wedding 
Brazilian Wedding on the beach – From Ruffled
Rustic Wedding at a Brewery – From Rock n Roll Bride
Wedding Dress Glamour for a Wedidng by The Sea – From Love my Dress
Modern New York City Wedding – From Green Wedding Shoes
Big Boho Loves
kelly xx