Today I would like to introduce you all to one of my lovely sponsors, Keely Harris. Keeley is the Queen of all things Vintage, with 3 different vintage businesses, she is the go to person for all things vintage related!
Keeley is the founder of the The Vintage Wedding Fair a collection of Vintage wedding fairs that run up and down the country. She also runs Discover Vintage and The Vintage Emporium…………..so a pretty busy lady!!
I wanted to get to know Keeley a bit better so I asked her a few questions about her, her businesses and about Vintage in general. If you have any interest in Vintage what so ever then you really need to hear what this lady has to say about the trend that has swept across the wedding world!
Tell me a bit more about you do
I am a dealer of Vintage textiles and clothes from the 1920's-1960's, I have loved all things vintage since the age of 10.
I have a Vintage Shop in York called Vintage Emporium selling Homewares, Fashion and Bridal.
I also organise Vintage events across the UK including Vintage Home & Fashion Fairs, Vintage Festivals & The Vintage Wedding Fair.
How long have you been running the vintage wedding fairs for
I launched the UK's first Vintage Wedding Fair on Valentines day 2010. The first fair was in Harrogate. I was not sure if it was going to be a hit but it want really well with quite a few brides finding the dress of their dreams. Since then I have introduced the fairs to London, Leamington Spa and this Autumn Bath & Chester.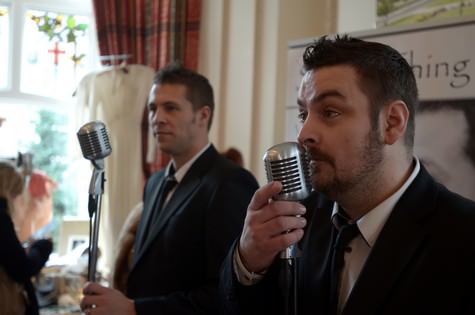 Where do you think the trend for vintage weddings came from
The fast growing trend for Vintage weddings has come from the love of nostalgia and looking back at the past. People really want to celebrate their big day in a different way and a vintage wedding offers a strong theme to work to and allows for some quirky and interesting features.
As a vintage dealer I noticed there were more and more people asking for Vintage Wedding Dresses & Men's Suits, as well as those guests who were going to a vintage themed wedding and needed something to wear.
Having a vintage wedding is all about the style of the era you choose to follow and this is often dictated by the dress you choose.
The rest can be worked into a theme from the grooms suit, wedding car and even the entertainment at the reception.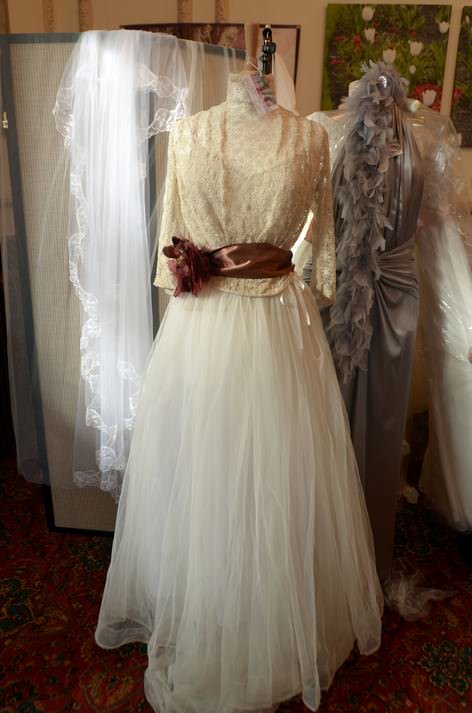 Why do you think vintage weddings are so popular
Vintage in general has seen a massive growth in popularity over the past 5 years which may have been fuelled by the recession. People have not been able to spend as much on clothes and accessories but they are still looking for quality.
Vintage brings warm and fond memories of the past, a little piece of history! Many couples want to create this feeling on their wedding day to make it memorable.
What do you feel makes a vintage wedding vintage
Being unique and of course the Dress!
Having a Vintage Wedding allows you to be individual, have loads of fun and be creative. Choosing the theme needs some serious consideration, many couples will tend to work the theme around the wedding dress.  A Vintage Wedding Dress is a one off, no two are the same. A vintage dress is also ready to wear, so if you have decided to get hitch with no time to have something made, Vintage is instant!  Dresses from different eras have a definite style and this may often need to be considered depending the brides shape and size.
A 1920's flapper dress has a very different cut to ballerina length dress that was popular in the 50's or the hippy style of the 70's
It's also the little details that make a vintage themed wedding. Choose a style from a particular era or mix and match. The good thing is, there are no rules!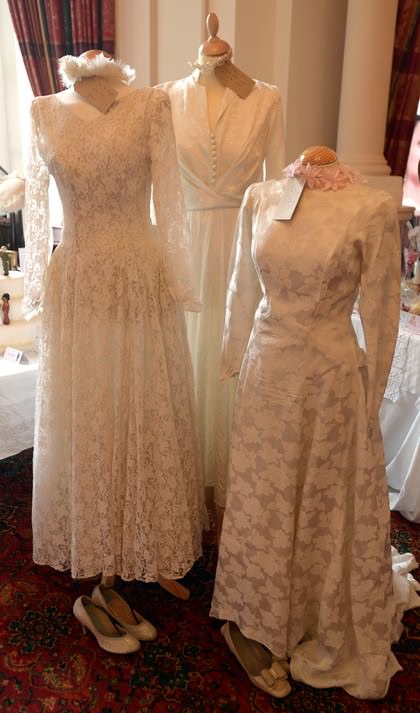 The word vintage is thrown around a lot in the wedding industry does this annoy you or are you happy that it's become so popular
I am not annoyed by the use of the word "Vintage"; I run a vintage business and general awareness is good.
The true meaning of Vintage is anything original from 1920-1980. Some suppliers now offer vintage inspired which are sometimes mass produced. I try to avoid things like this at my fairs and prefer people who make dresses or hats using vintage items.
I aim to have hundreds of true vintage dresses and accessories, as this keeps the event a vintage one. I know true vintage is not for everyone, I welcome Vintage themed suppliers such as favours, flowers and photographers because they complement the event.
What is your favourite era
I love the 1950's, the music, the films and the fashion.
The 50's was all about elegance, glamour and fun, focus on this and you can't really go wrong.
What would be your advice be to any brides or grooms planning a vintage wedding
Do some research about the different era and understand more about the fashion, lifestyles & music from each period.
Look up vintage suppliers and visit Vintage Wedding Fairs for inspiration.
Be creative, it's the little details your guests will remember
Do you think vintage is here to stay?
There will always to a cluster of vintage enthusiasts that will love it forever. They are the ones who collect, wear and live it all of the time.
I think for others it's a fashion that will pass at some point. But at the moment it just keeps on growing in popularity.
What about the dresses, what designers are your favourites and who are doing the whole vintage styling well
In terms of the best collection of Vintage Dresses, I recommend Heavenly Vintage Brides. Helena has the most stunning collection of dresses from 1900 onwards.
Also finding an original 20's dress is very difficult, nearly impossible in a condition that is wearable. Lindsay Fleming Couture has a great range of 20's style dresses that will certainly give you the look.
I also love U&Mii who make fabulous bouquets from vintage buttons, they are really amazing!
If you are interested in attending or exhibiting at one of Keeley's fairs the list for this year is: 
19th June London
Chiswick Town Hall, Heathfield Terrace, Chiswick, London, W4 4JN
11am-4.00pm
Over 50 Exhibitors, Entry £5
18th September Harrogate
St George Hotel, 1 Ripon Road, Harrogate, HG1 2SY
12 noon-5.00pm
Over 50 Exhibitors, Entry £4
2nd October Bath
Bath Assembley Room, Bennett Street, Somerset, BA1 2QH
11 noon-4.00pm
Over 50 Exhibitors, Entry £5
16th October Chester
Chester Guildhall, Watergate Street, Chester, CH1 2LA
11 noon-4.00pm
Over 40 Exhibitors, Entry £4
13th November
Chiswick Town Hall, Heathfield Terrace, Chiswick, London, W4 4JN
11am-4.00pm
Over 50 Exhibitors, Entry £5
For more information you can contact :
Keeley Harris
Discover Vintage, Vintage Emporium
& The Vintage Wedding Fair
0113 2876378
0788 0910361
www.discovervintage.co.uk
www.vintageweddingfair.co.uk
www.vintageemporiumyork.co.uk
[email protected]