The weekend is upon us but before we finish the week we are back with our weekly Boho Bride feature.  This is one of my favourite features of the blog as it's great to hear about all our real brides plans for their wedding day.
Today its the turn of Molly and Scott as we welcome them back to the blog. Last time they were on they chatted all about Pinterest and choosing their wedding flowers.  This week they are back chatting about The Wedding Planning Process.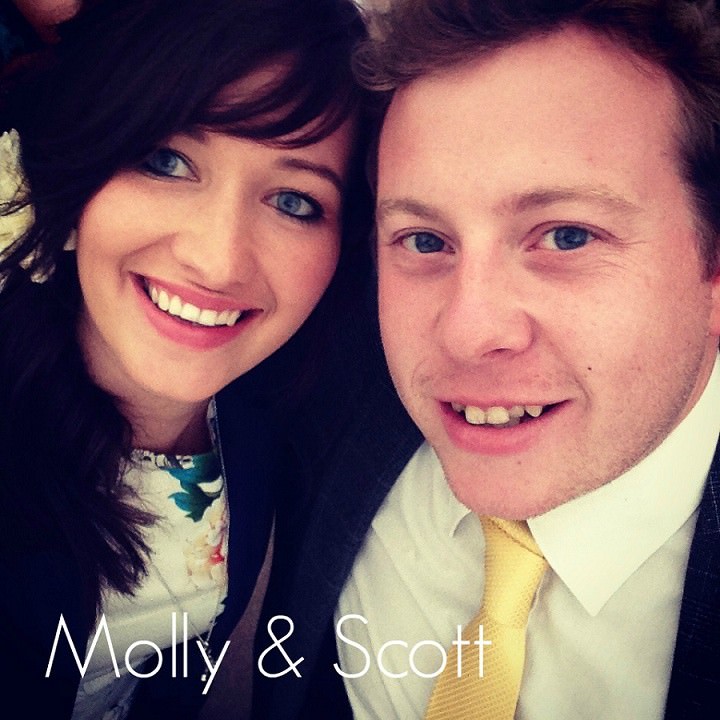 I'll pass you over to Molly and Scott….
Just over four months to go!
During my time being engaged people often ask me 'Oooh how's the wedding planning going' and I think to myself, well it's not that bad, I can't understand why people say it's stressful. It's only now, with just over 4 months to go that I see why it can be stressful. Since we hit January 1st and got past the 'we are getting married this year!' excitement, I just have so many thoughts, dates, jobs to do, things to buy swirling around in my head that it's all I can think about.
Image Source Left / Right 
It all got too much trying to be organised with the wedding and dealing with normal life so I decided to write down every single job that needs to be done before the big day no matter how big or small. Some take a little more thought than others – 'go to London and finalise plans for the ceremony', for example. Some are teeny tiny and fairly insignificant at this point, like 'make tissue paper Pom poms'. The second I had it all down in a list I felt huge relief, like I had space in my brain again! I would highly recommend it to all other Brides that get hit with the same paranoid feelings as me! I take great pleasure in crossing off jobs when I've done them and as a result, I've done more in the last week than I have in the last two years of planning!
As its January the obligatory diet has begun and to help me on my way, my Bridesmaid (the organised one) has sent me this T-shirt for the gym! It's absolutely hilarious and surprisingly motivational!
This weekend I'll be making the invitations with my maid of honour (the creative one). They are still in the design stages at the moment but will be along a similar theme to the Save the Dates, on brown card and a vintage map of London. Hopefully we will squeeze in a few other creative jobs from my never ending list too such as table names, place settings, signs etc. So, stay tuned to hear how we got on!
Happy planning!
Love Molly x